Jaxx has started investigating every noise he hears. He will suddenly out of no where start growling at the wall that connects with our neighbors (I think he hears the chihuahua over there barking but that is just a guess.)
He has also started sitting on the back of the loveseat looking outside.
I find it cute because he never used to care about what was going on outside of his little world.
Here are a few pictures of his investigating what is going on around him.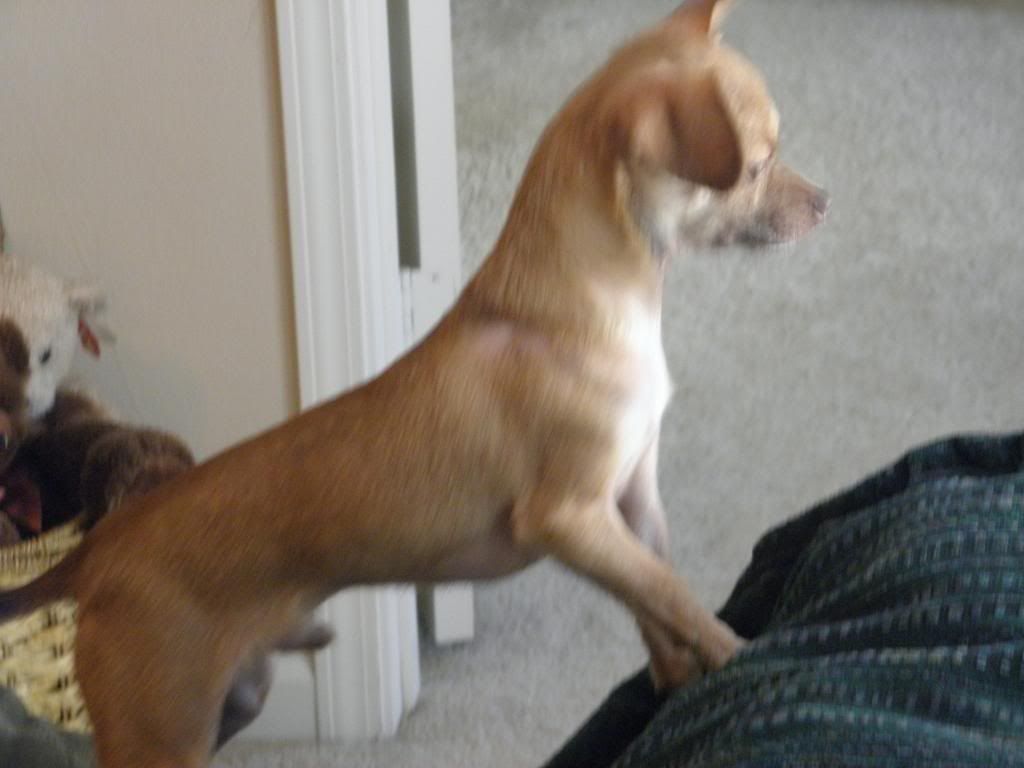 I think I need to go out there and play!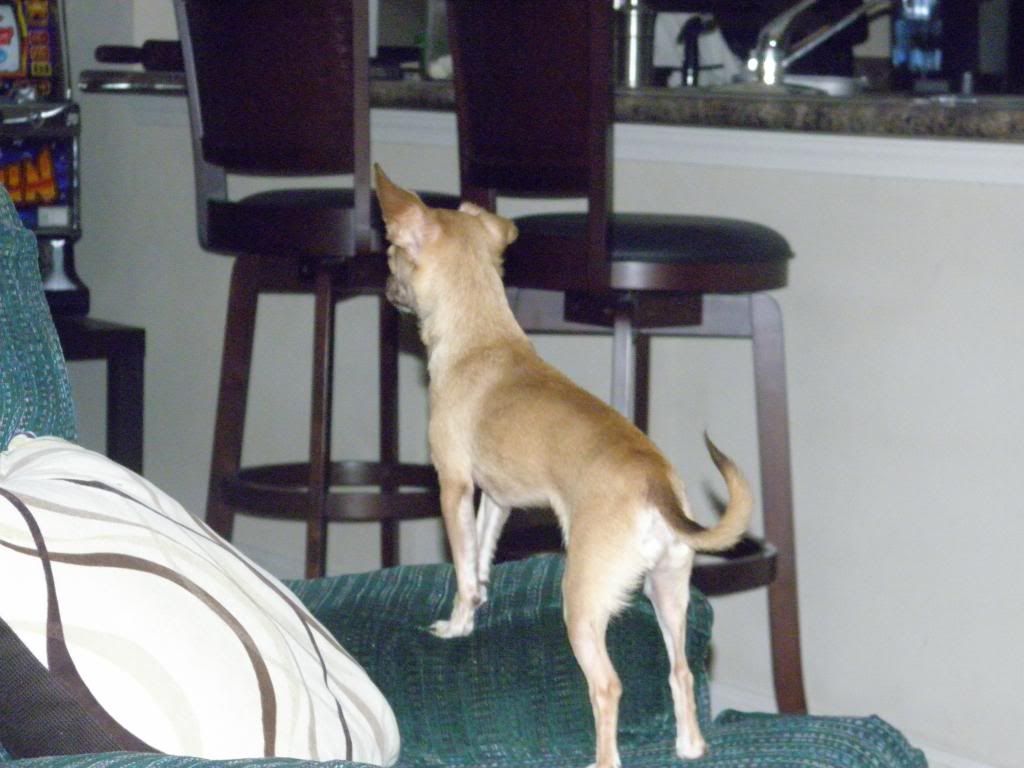 Can you hear it? My friend Daisy is barking! Lets go check it out!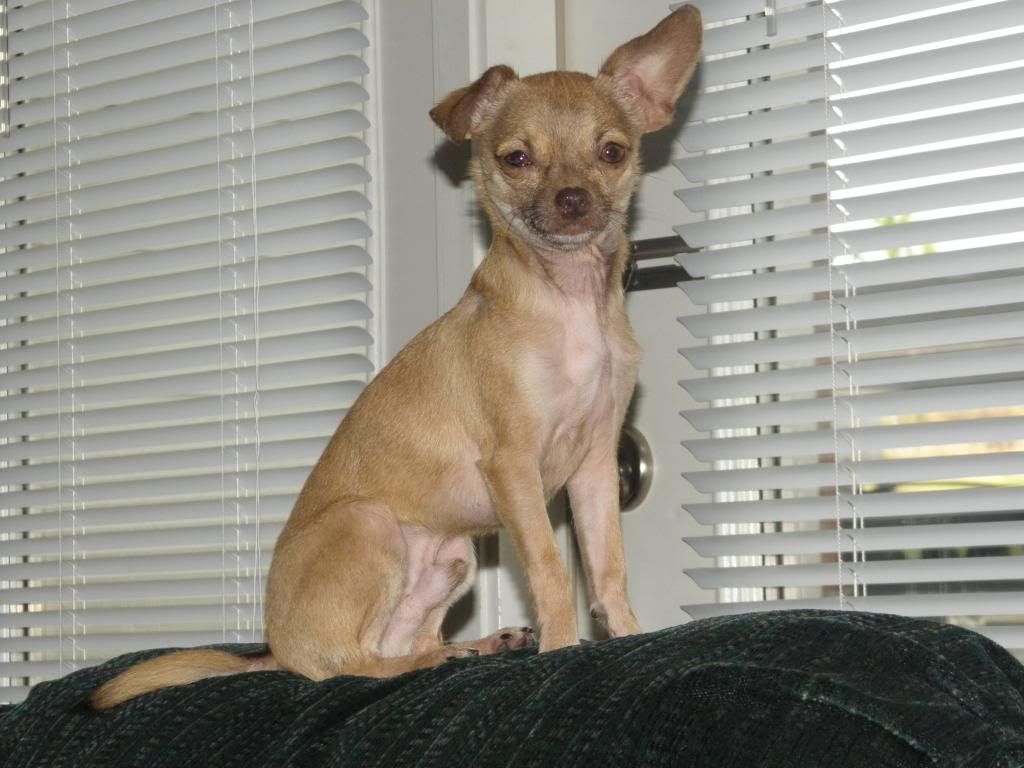 Don't I look like I own this place?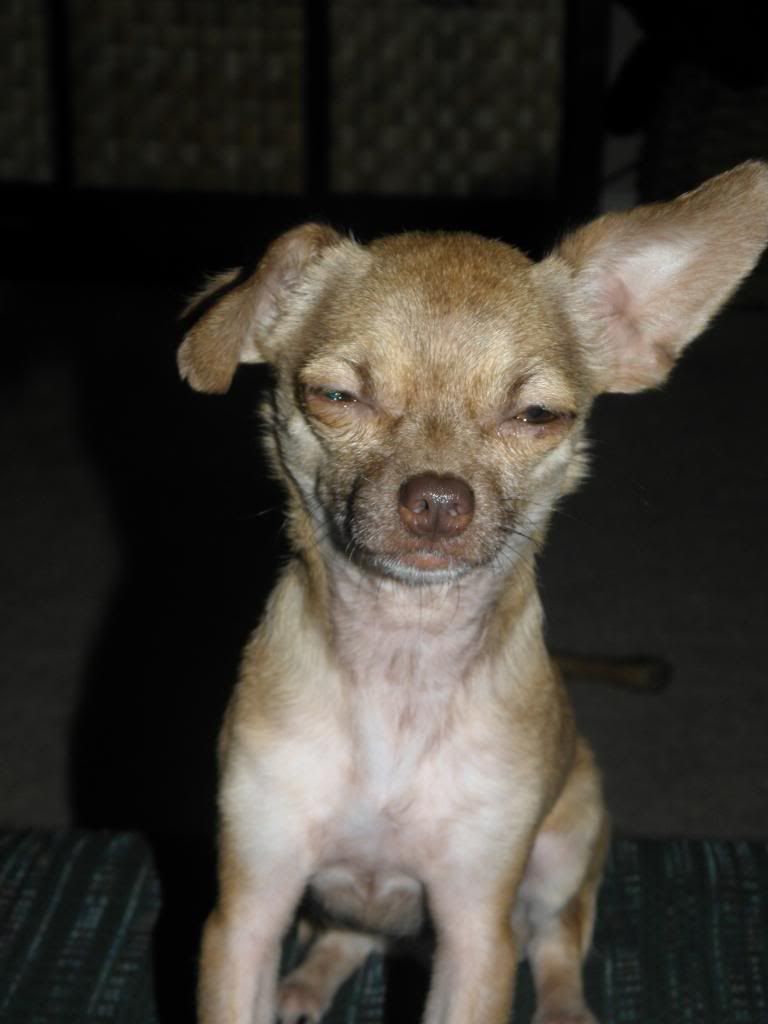 Okay Mommy is it bedtime? I am falling asleep on my feet.