Oh the joy of College football. The time my husband and I argue the most as we are in the same division. Being from SC I am a diehard Clemson Tiger Fan and my husband grew up in MD so he is a MD Terp fan. Well it is that time of the year where we play each other on Saturday. So now not only are we divided but our chis have picked sides too!
BG being a Daddy's girl went with MD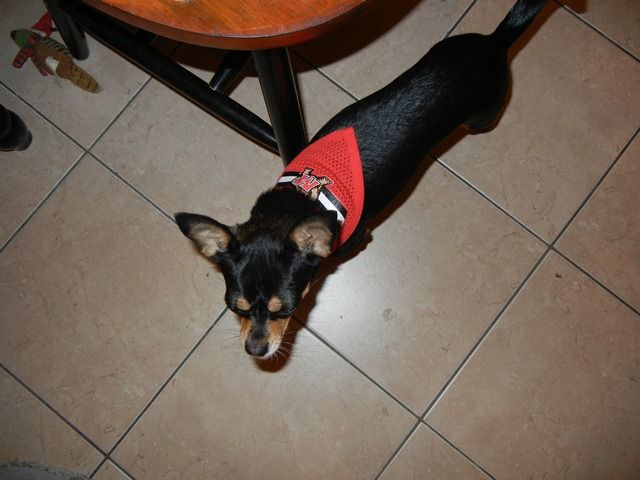 Sonny being a Mommy's boy went with me (smart boy
)
Our divided house
Go Tigers!
C L E M S O N
TIGERrrs
FIGHT TIGERS!
FIGHT TIGERS! FIGHT!
FIGHT!
FIGHT!