Went to the Hastings Limit show today with Maisie and Shelby.
Maisie (Texans Dainty Maisie At Stormchi) got 1st in her class (AV Toy Graduate).
Shelby (Stormchi Black Magic) got 1st in her class (AV Toy Puppy).... Then went on to win Best Toy Puppy in the group, even beating two other unbeaten puppies who came back in to challenge her for it!
She was a real star today, she moved perfectly, she stood perfectly... I didnt expect to do anything really with her considering shes only just 6 months and was up against puppies nearly a year old with loads of experience, but she really did well.
Maisie did very well too of course, especially with the competition in her class (biggest of the toy classes!), but the photos of her didnt come out - hopefully my friends pics did!
Yoda (Shelbys litter brother and Maisies son, KC name Stormchi Calixto) was also there and he got 2nd in his class so it was a really good day all round!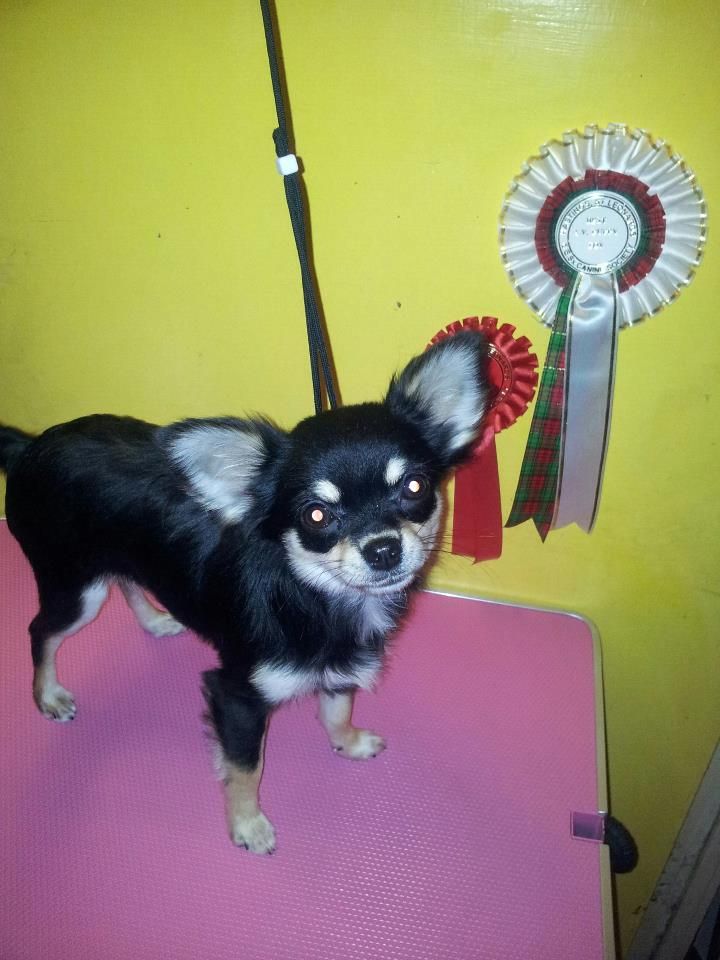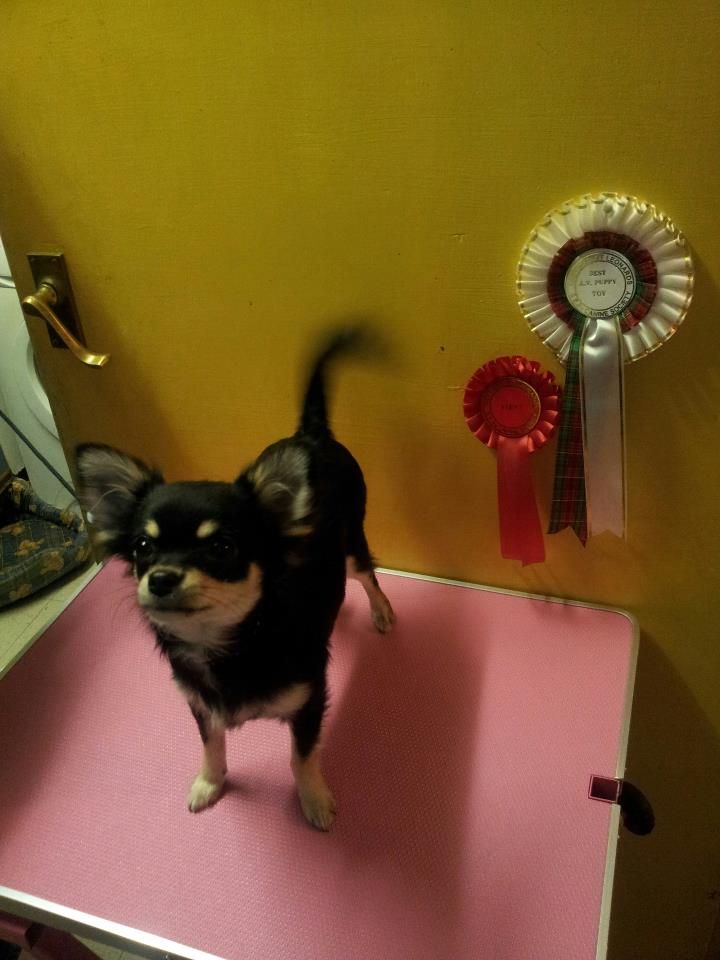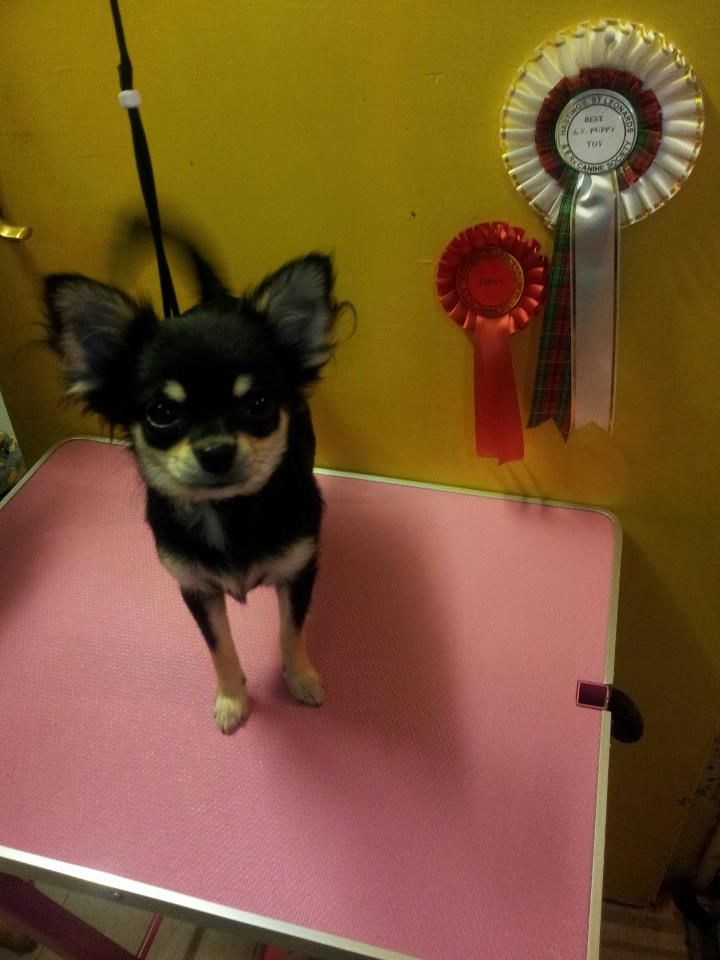 Shelbys rosettes so far -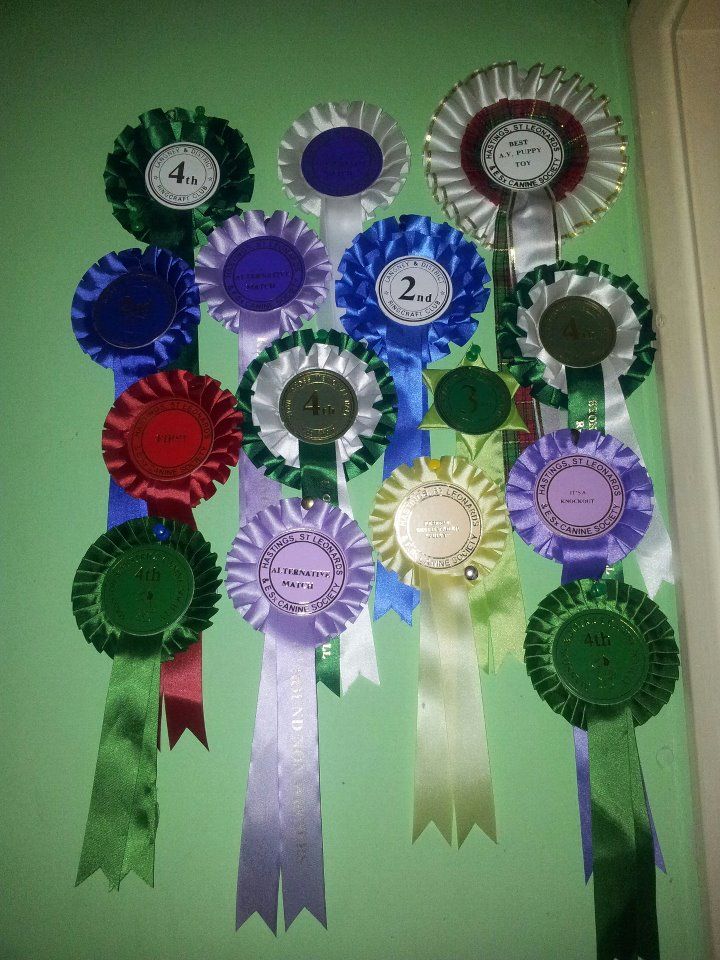 __________________
MY FACEBOOK ACCOUNT - Come find us!!!
Pippi - 9 Year old Chihuahua/Pug mix
Maisie - 4 year old Longcoat Chihuahua
Shelby - 2 year Longcoat Chihuahua
Yoda - 2 year Longcoat Chihuahua
Skye - 11 month old Longcoat Chihuahua
Blaize - 11 month old Longcoat Chihuahua
Spike - 11 month old Longcoat Chihuahua
Oliver - 11 month old special needs Longcoat Chihuahua