Bry and I wanted to put our tree tonight but we have new furniture coming in ok Saturday so in order to avoid moving everything around a bunch, we decided to wait to put it together.
So....instead, we went to Target and bought the chi's their very own tree! It's super cute! Just had to share!!
Mommy, what is this?
Baby lamb chop does NOT go there mom!!
We have been VERY good boys this year!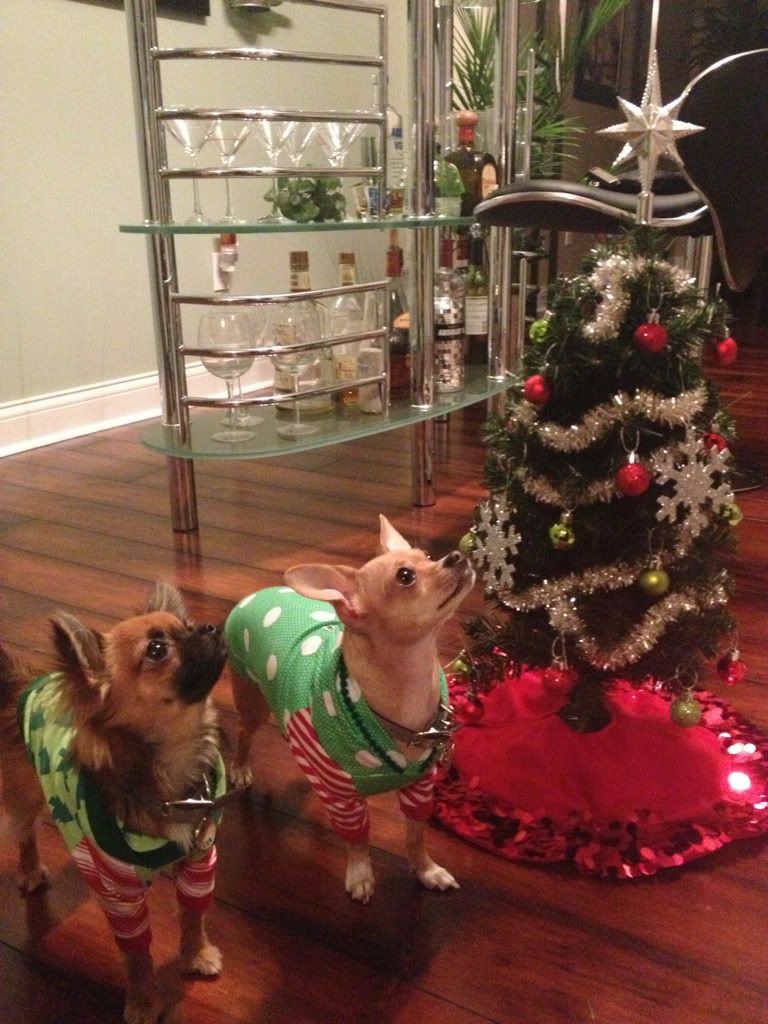 Leo loves the tree!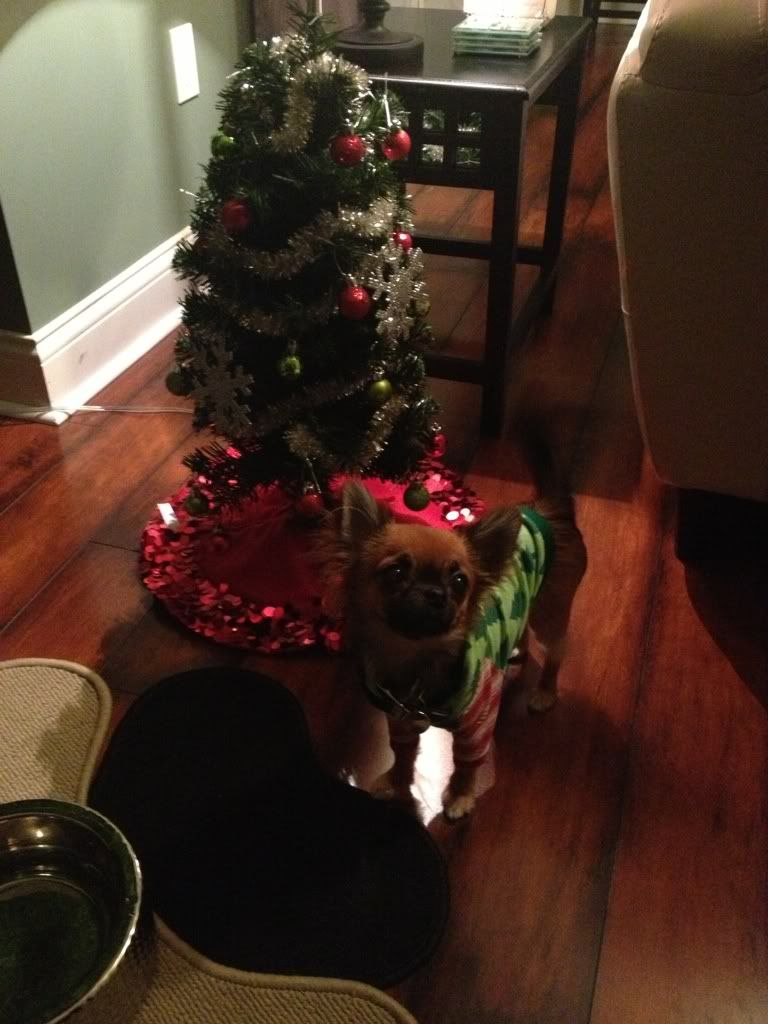 Leo posing before the store
Sent from my iPhone using
Petguide.com Free App