Toki is very gentle with her little friend (Misti the Syrain hamster), but look at the evil smile tat Miyo has on Misti....
Toki love to sit around Misti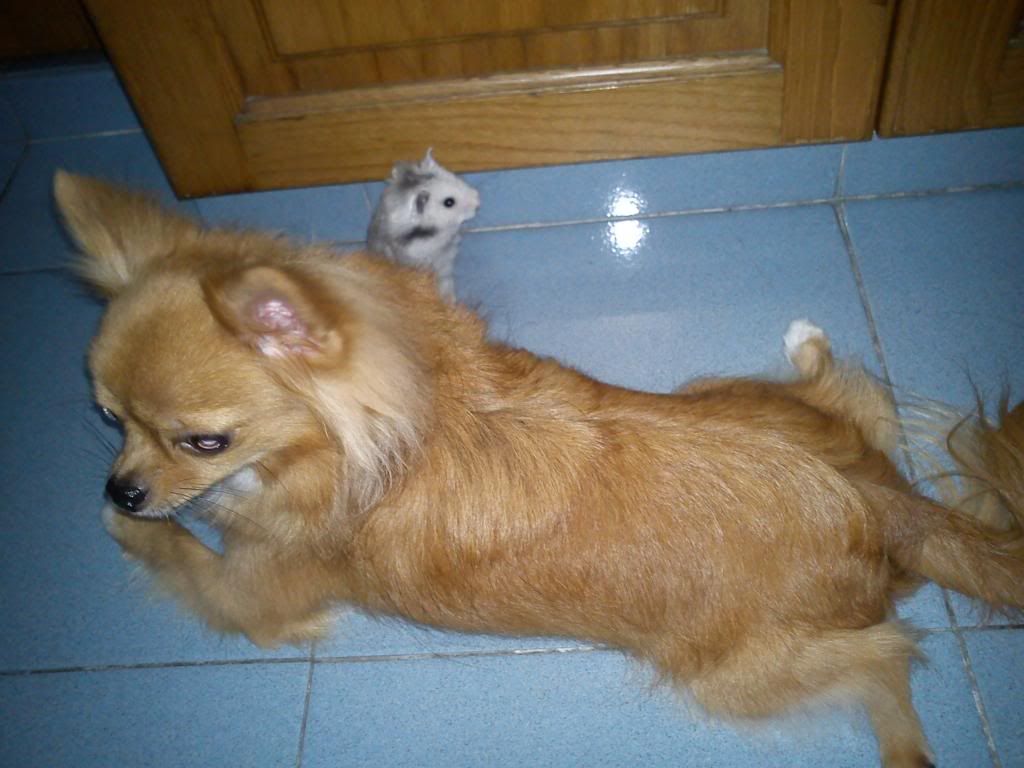 Miyo: I want u in my mouth!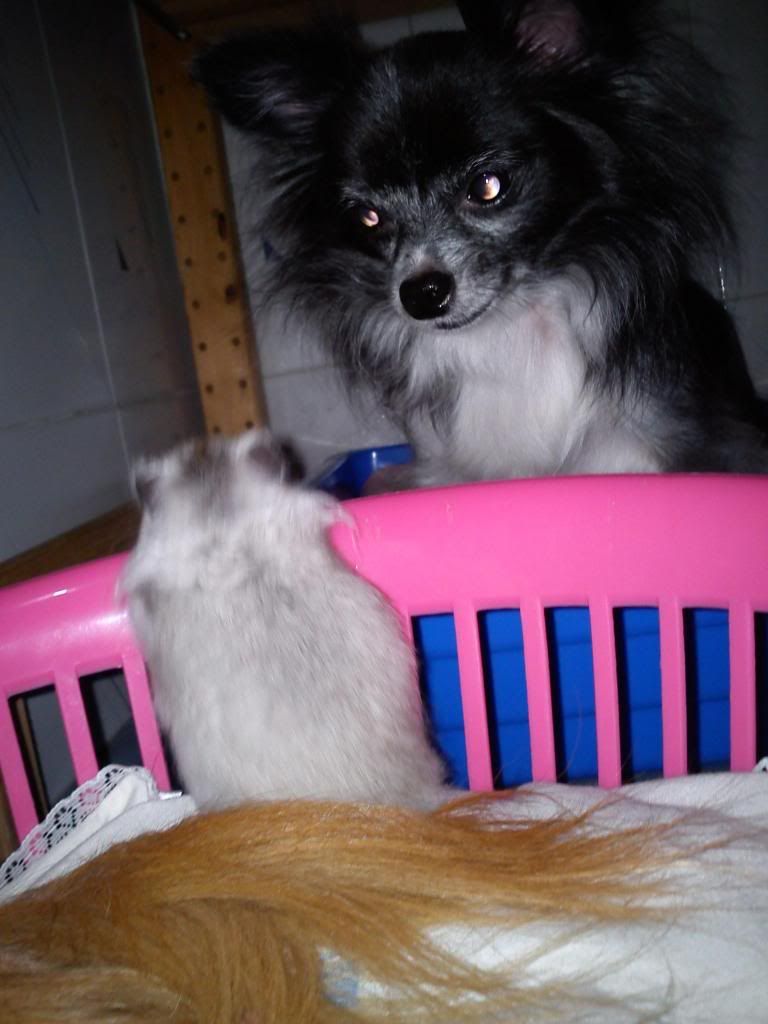 Toki would look everytime misti is going to climb out of the bed and she will gently nudge misti's butt, eventually, misti fell asleep at her butt.
Miyo would love to have her in her mouth if i'm not sitting there.