(My camera sucks and so do I at taking pictures, so apologies in advance that I didn't get better shots.)
One great thing about downtown Savannah is that it's
such a walkable neighborhood
. That means any time I have to run errands, I can usually just throw a leash on Butterbean and get her big walk out of the way, too.
Another related great thing is that the homes and businesses are organized around historic squares like so: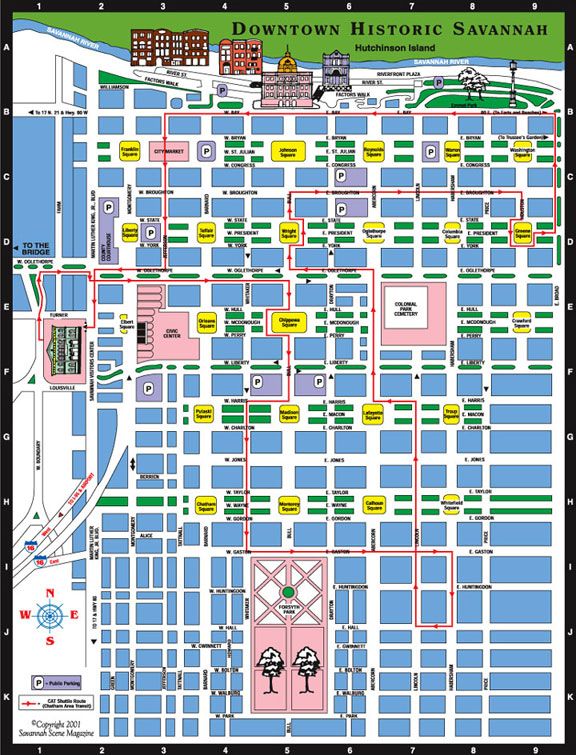 Every one of those yellow squares is a little park. They're all somewhat the same, but a little different, which makes exploring them an adventure for humans and doggies alike.
Whitefield Square has a gazebo in it. Here's Butterbean there: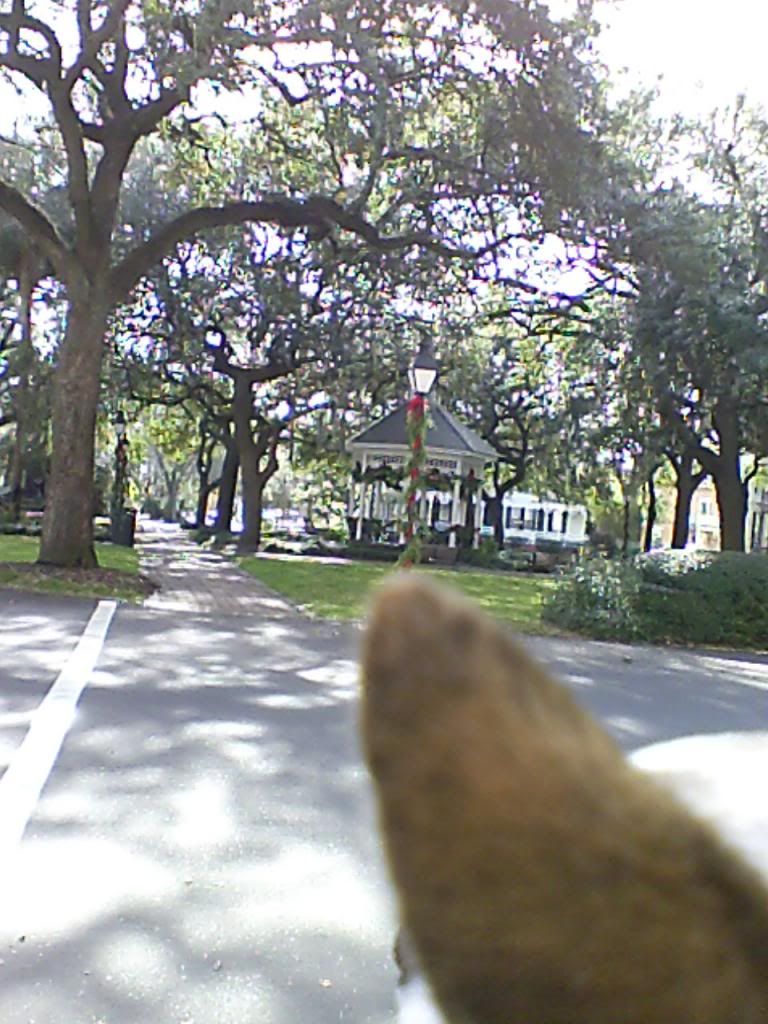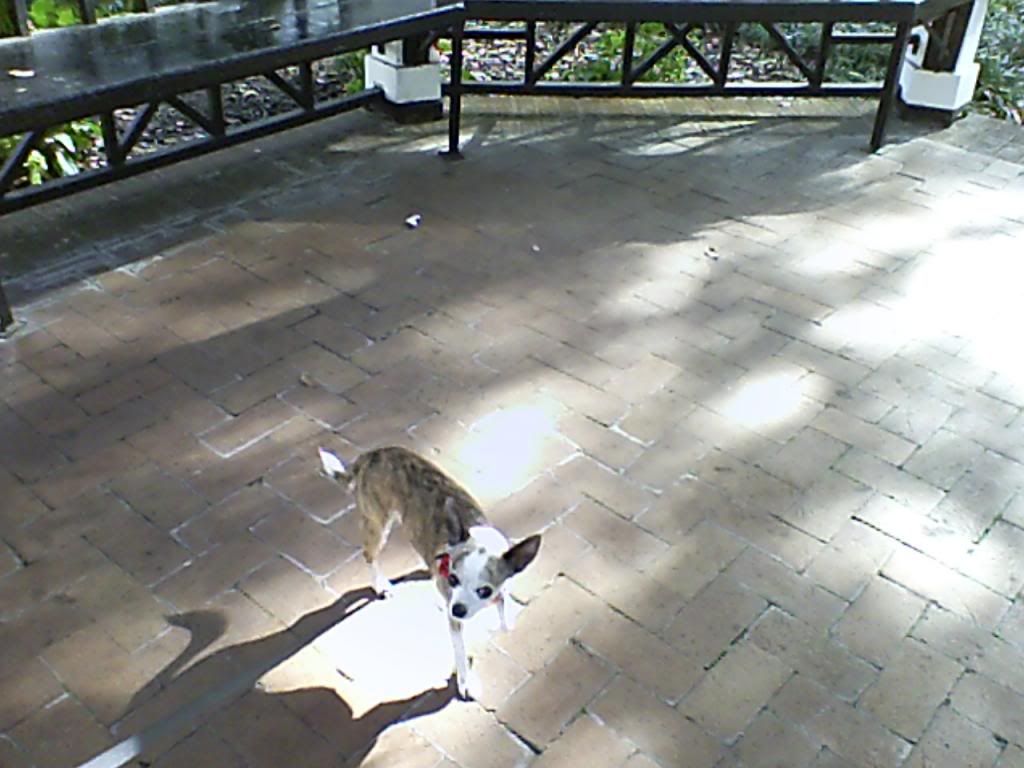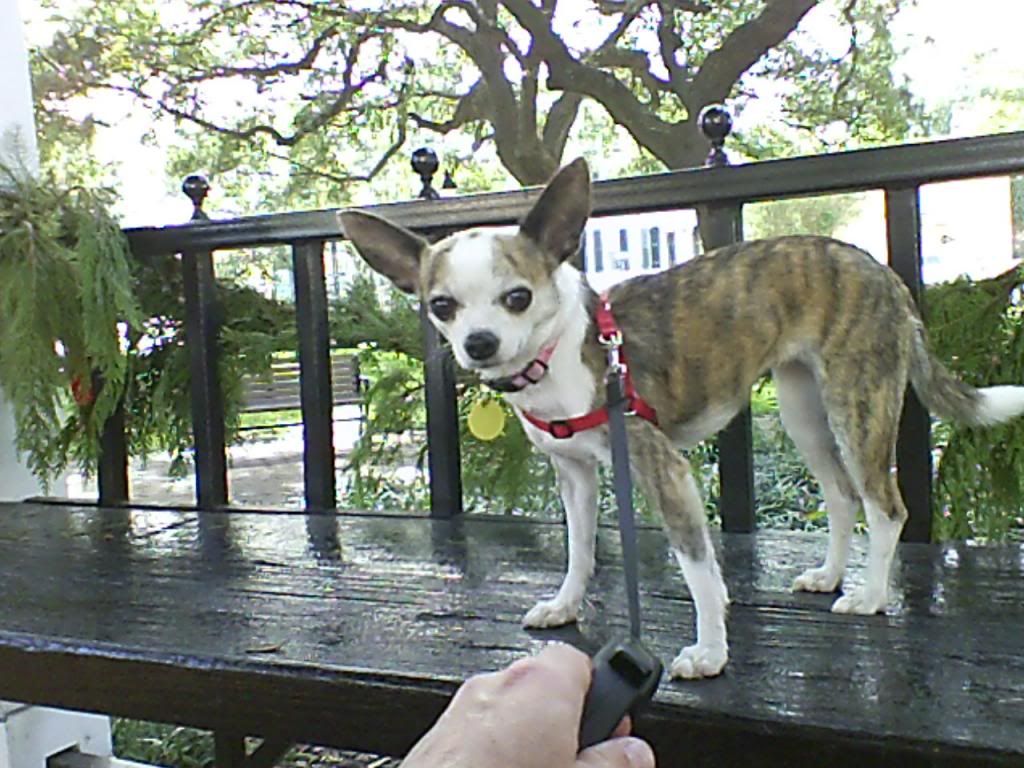 Here she is at Troup Square, which has some big weird zodiac globe sculpture thing in it: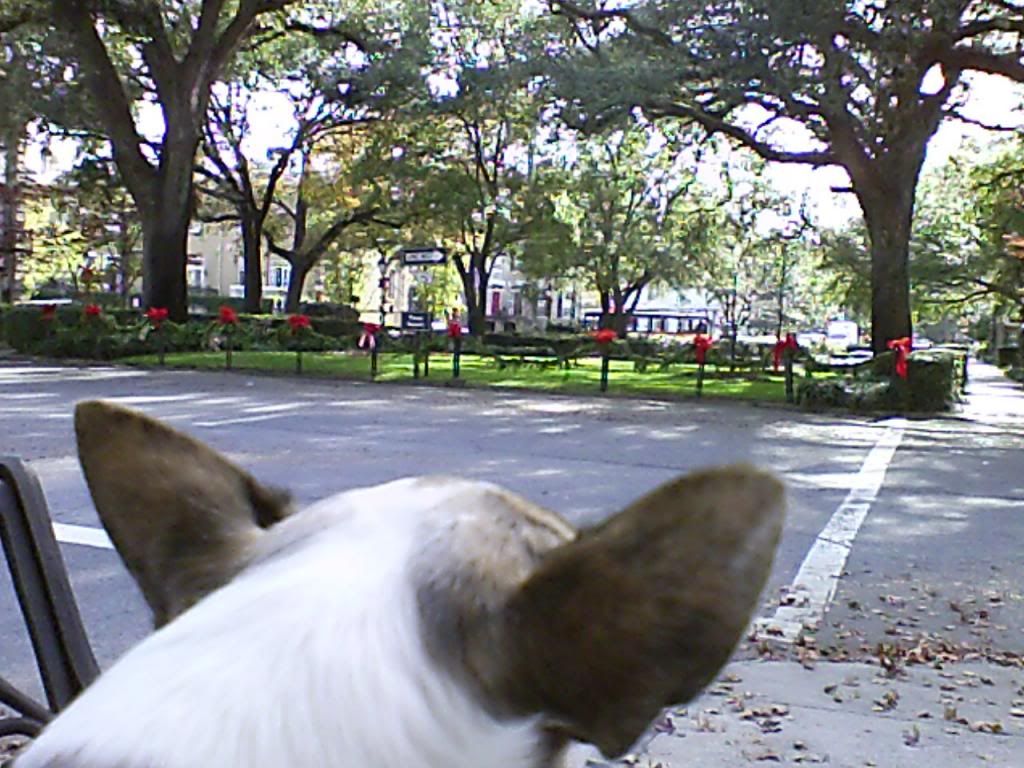 Lafayette Square has a fountain. Here's my little girl appreciating the sights, including an historic house that borders the square, with Christmas decorations: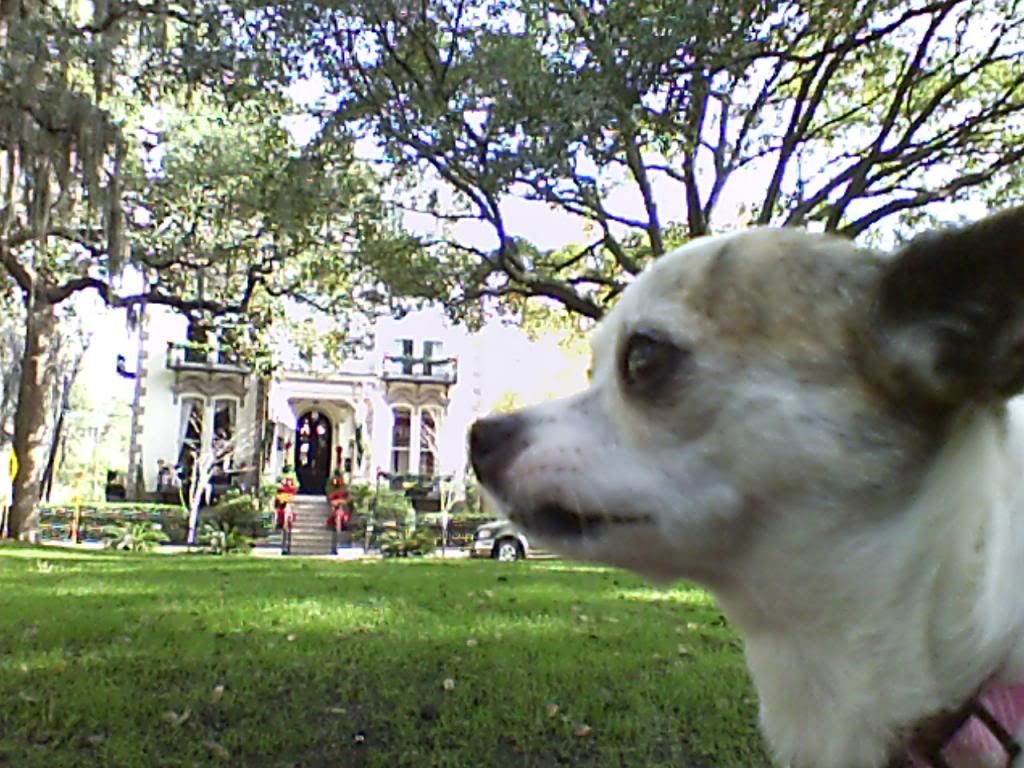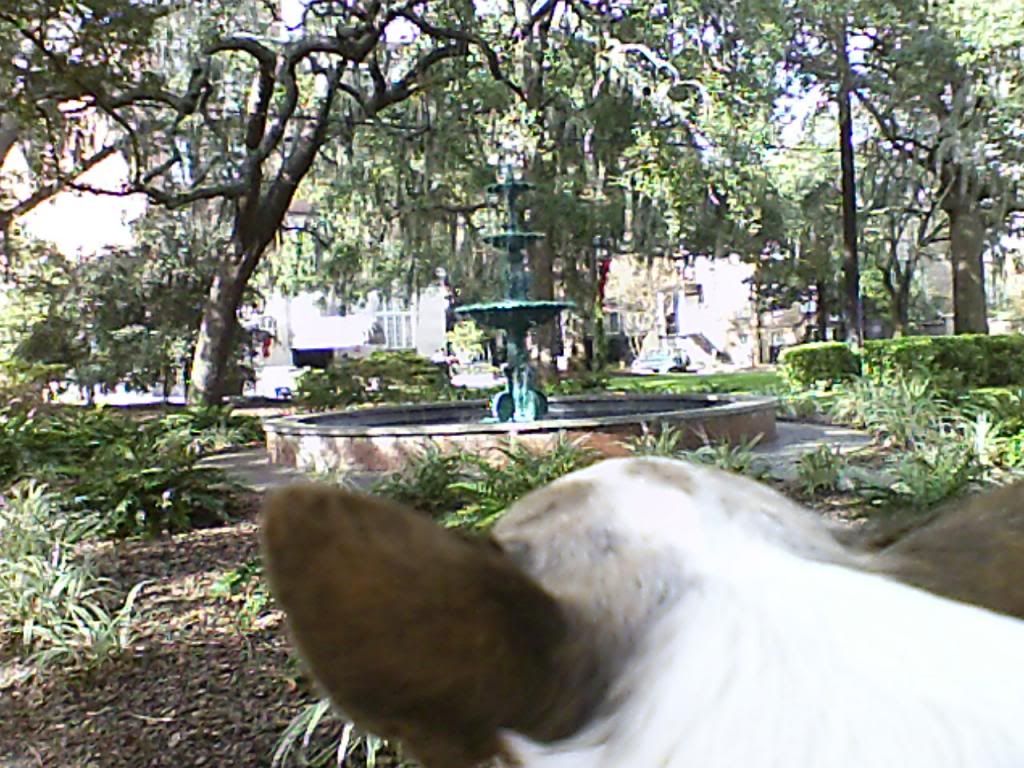 If you've ever read
Midnight in the Garden of Good and Evil
, the main action takes place in Mercer House, which borders Monterey Square. Here's Butterbean scrutinizing the notorious house where it all went down: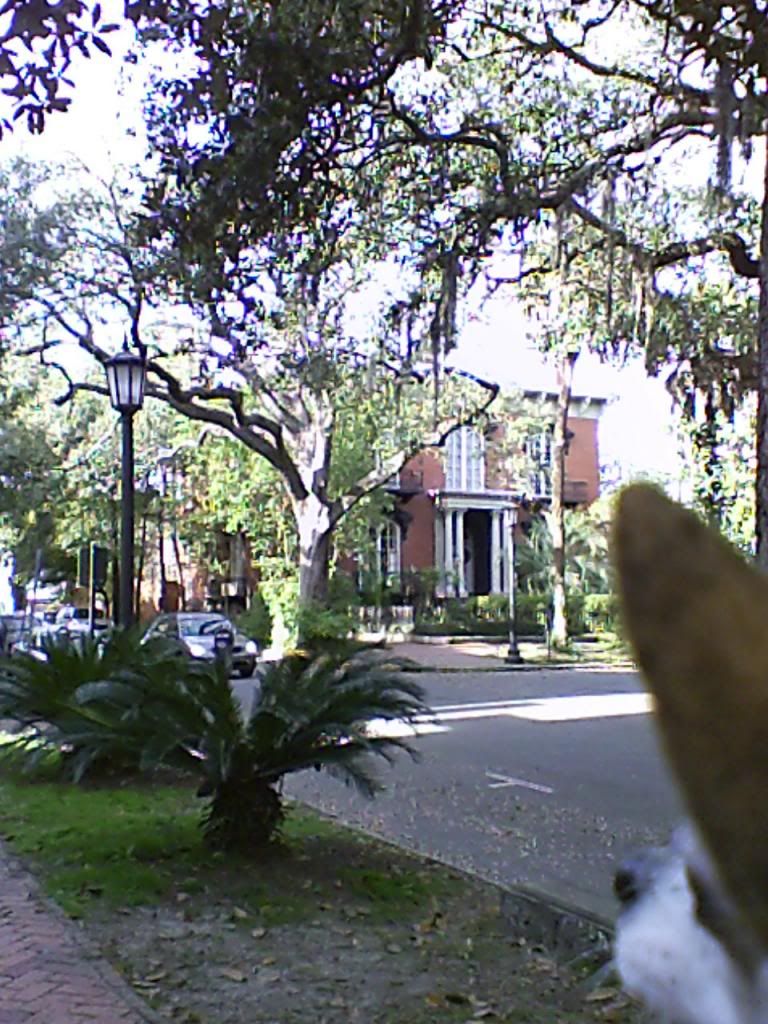 (more to come! . . . )