So I have been really really busy over the past couple of weeks and not had much chance to get on here but I thought I should make a special effort to show off Max's presents from his secret santa!!
Here's what he got from his furry friends!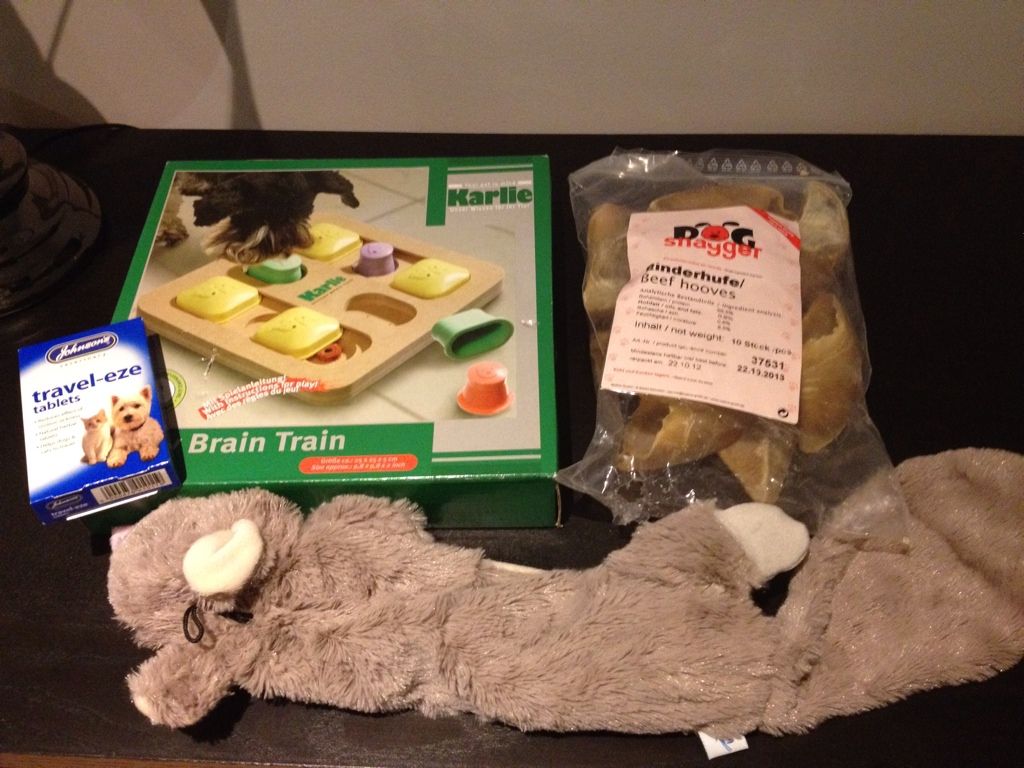 Our secret santa was extra thoughtful and got Max some tablets to try and help with his travel sickness so he can't wait to try them out next time we go on a long trip in the car!
His favourite part so far though is the squeaky toy! This type is his absolute favourite, it has a squeaker in its head and no stuffing so it can be killed more effectively
Here's a video of him showing it who's boss!
He was a bit unsure of the hooves at first but my hubby tried putting a bit of peanut butter inside today and that got his attention
Here's a pic I took just now of him having a proper chew on it (you'll have to excuse the dirty carpet - black is the worst ever colour for showing up everything and it looks dirty 10 mins after being vacuumed!)
We haven't played with the brain training game but I am off work this weekend so I'm sure we will get to try it out!
Max asked me to say thank you to secret santa for the best presents and he hopes the things he got you arrive soon!!