OMG! Our secret Santa came today and she really really outdid herself!! Thank you Elaine for everything! There was not a single item I did not LOVE! I snapped a couple of quick pics to share everything we got and will add pics of them wearing it later today bc I have an eye dr appt to go to now.
My babies must have been really good this year, thank you so so much!
I also loved the girls christmas card with Santa, it came out so gorgeous!
Omg look at all these beautifully wrapped presents! (As Leo eyes the snowman)
And the snowman is gone, lol
Leo loves this toy, he won't let Lola or mojo near it! Lol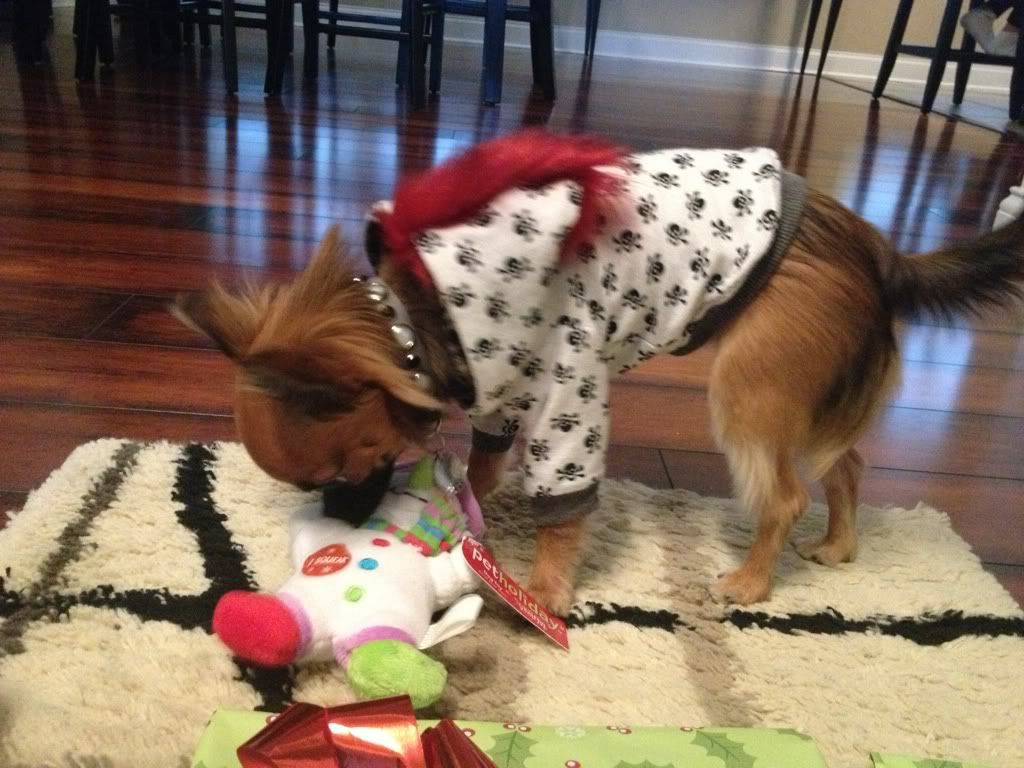 Toys and treats! (I couldn't get Leo away from the damn snowman, lol)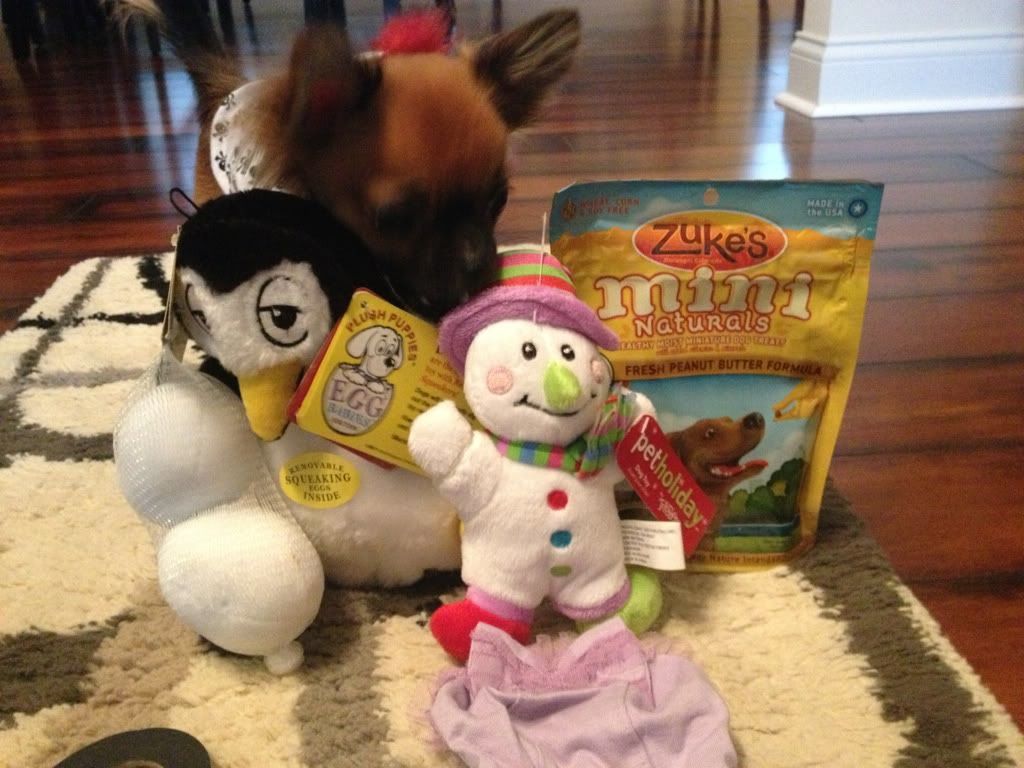 The coolest Wooflink matching tanks for the boys and a beautiful Puppy Angel tank/dress for Lola bear! In love!!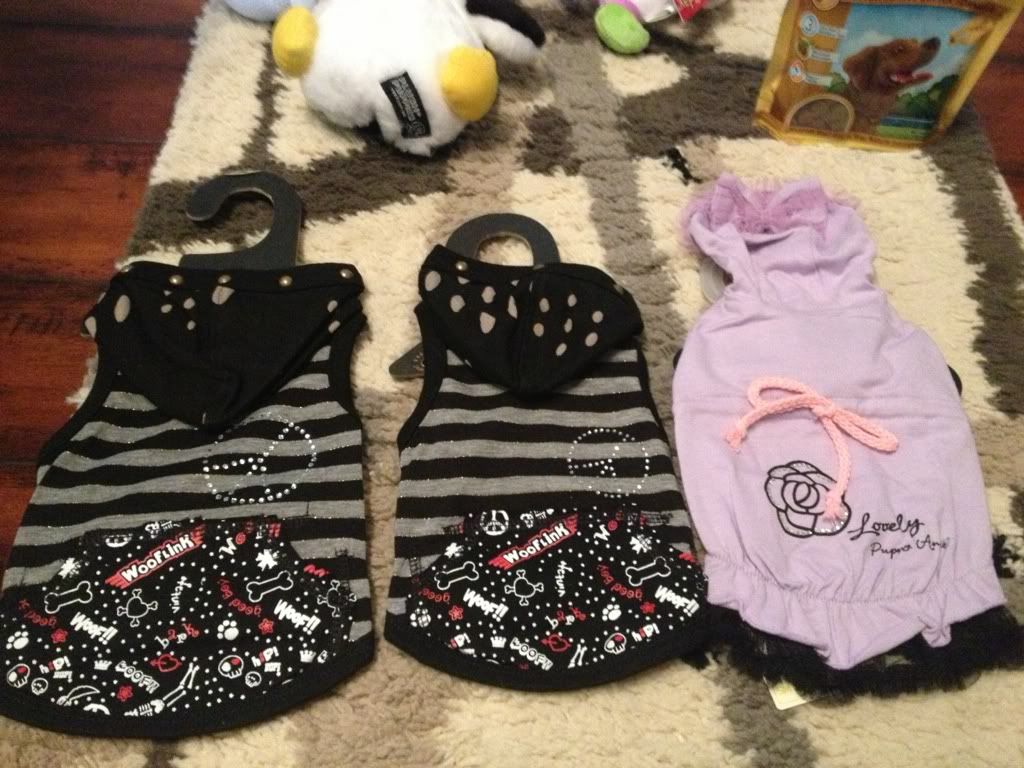 Sent from my iPhone using
Petguide.com Free App