We are trying to get tiki used to more populated areas to give her more confidence. Today we walked through town into the town park. The cars and the loud sounds from the water were pretty big deal but she did awesome! By the way... She is wearing her new sweater from Elaine under her pink winter jacket
nice and cozy warm in this cold weather.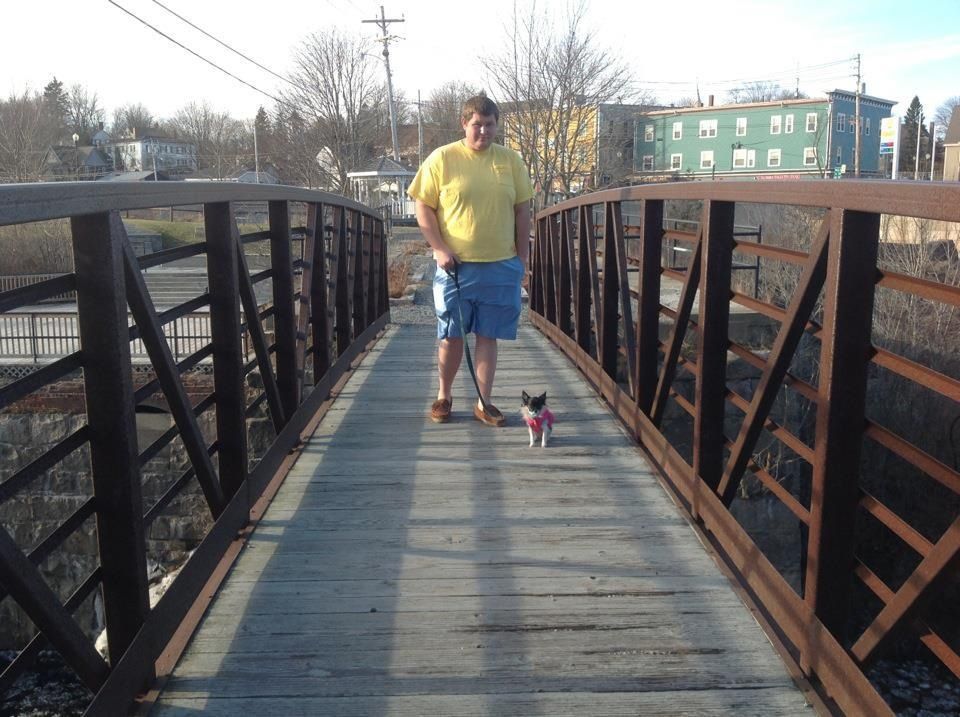 We had some fun taken pictures the other day... Here are some random Christmas stuff.