First I'd like to say thank you for the beautiful card! I love it!! I hung it on my fridge so that I can look at those precious little faces everyday.
<3
The little clothes are adorable!!! I couldn't be more happy!
Thank you so much!! The fit is awesome! I popped them in the dryer for good measure. I tried the Ellie on Gia first and snapped a few pics. L & G wear the same size clothes, so they'll be able to share. Even though they aren't clothes happy, they are taking a trip to Petsmart in their new outfits.
<3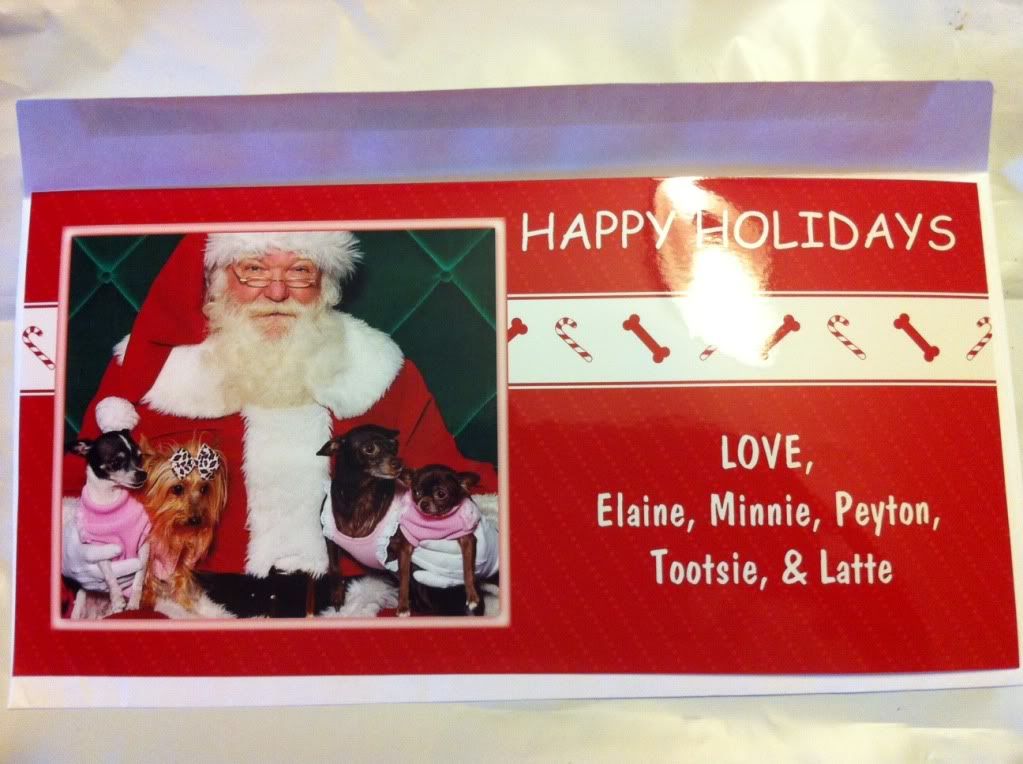 Hi dare Ms. Elaine! Tank u for our pwetty cwose!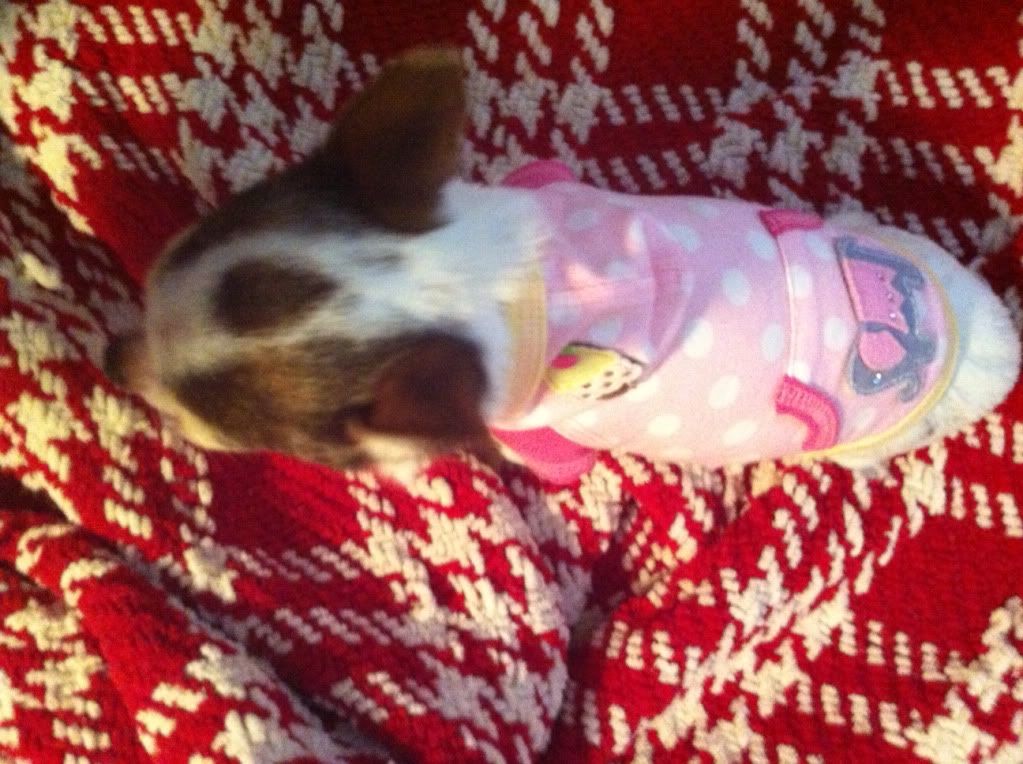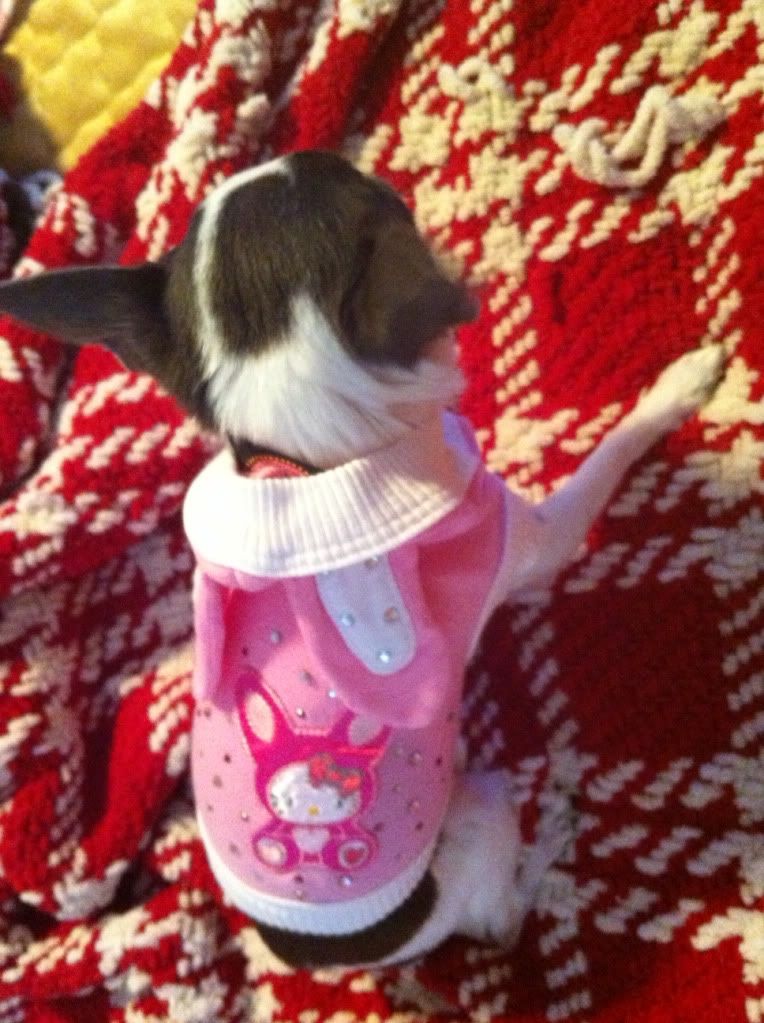 Wook at my earz. Mama messed dem up wiff doze bunny earz.
Thank you! Thank you! All our love! <3