"So pretty!" Pink Ladies jacket!!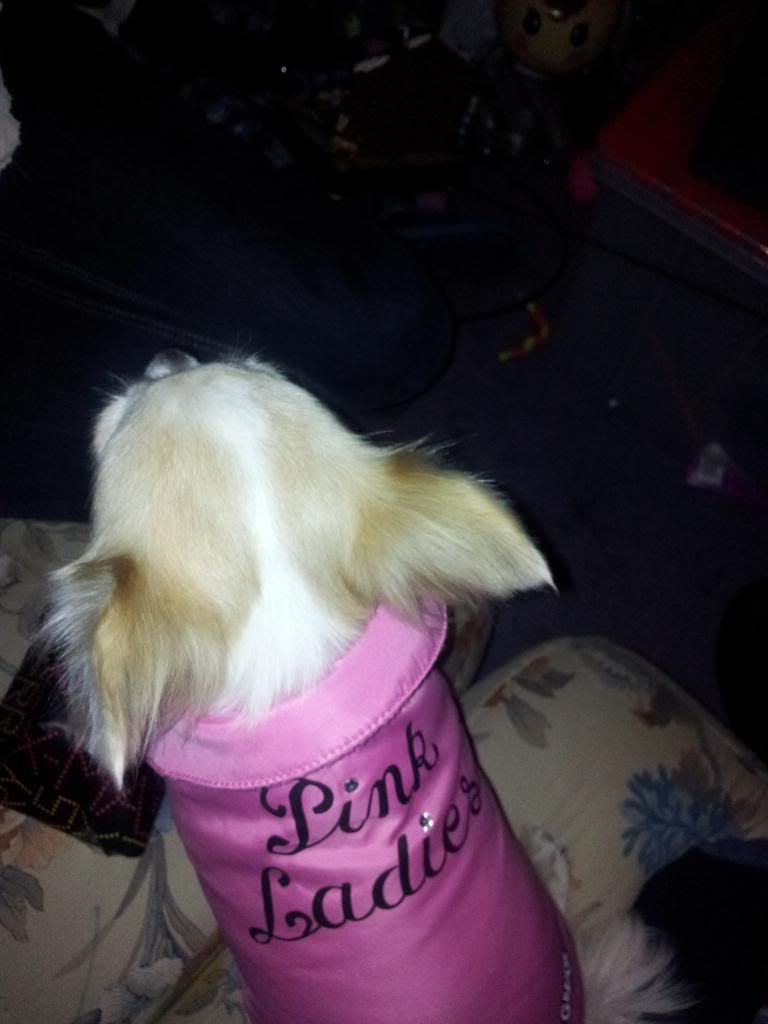 "Dont I look beautiful!" (Excuse my sister!!!)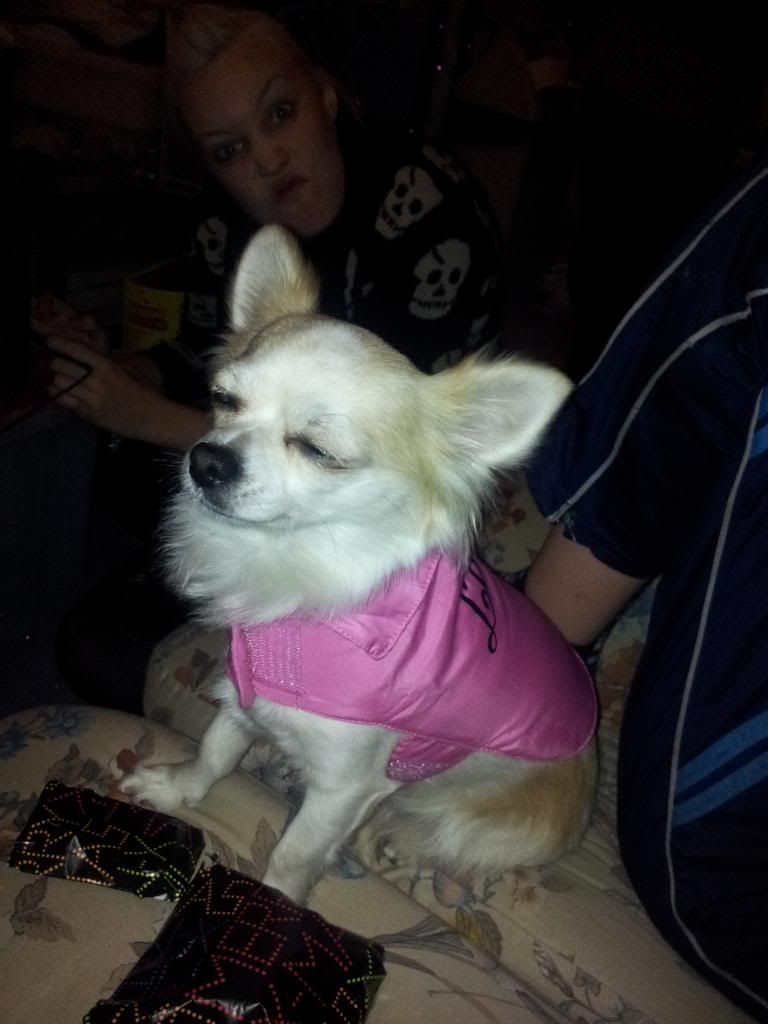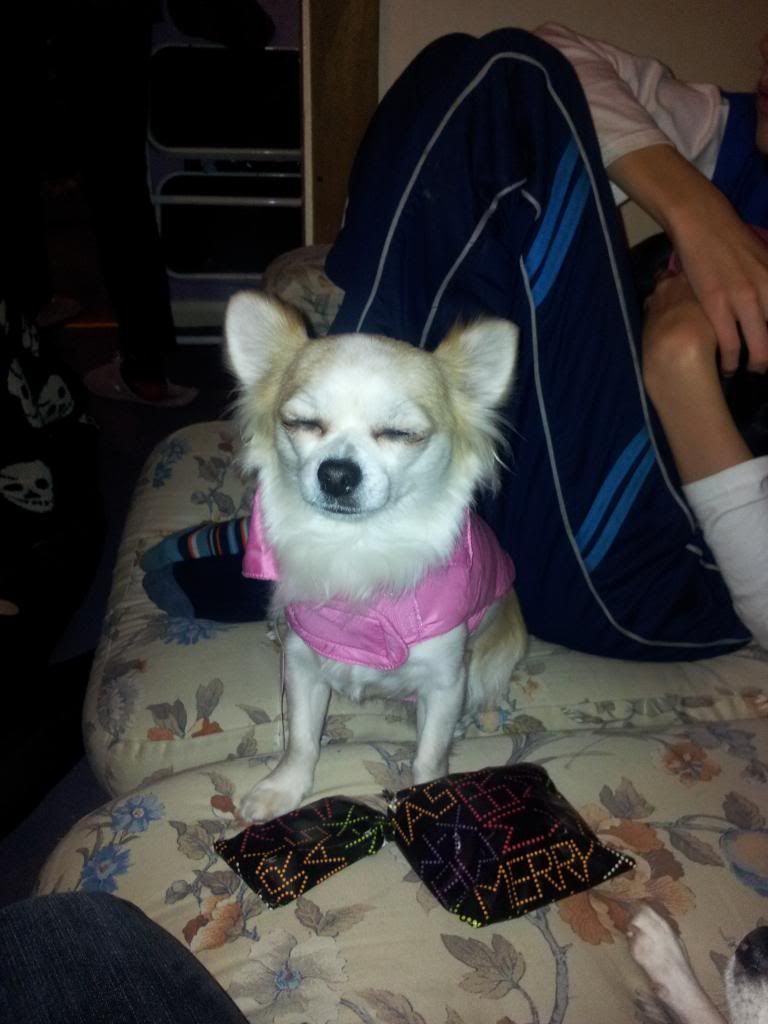 Beautiful collar with Maisies name on it!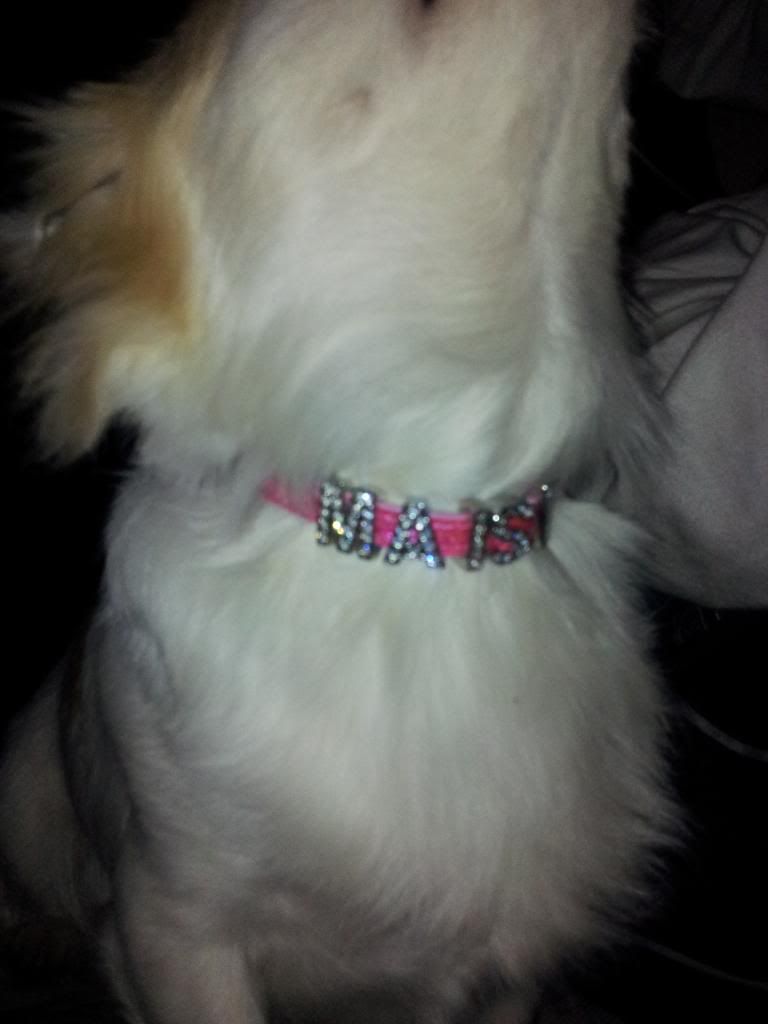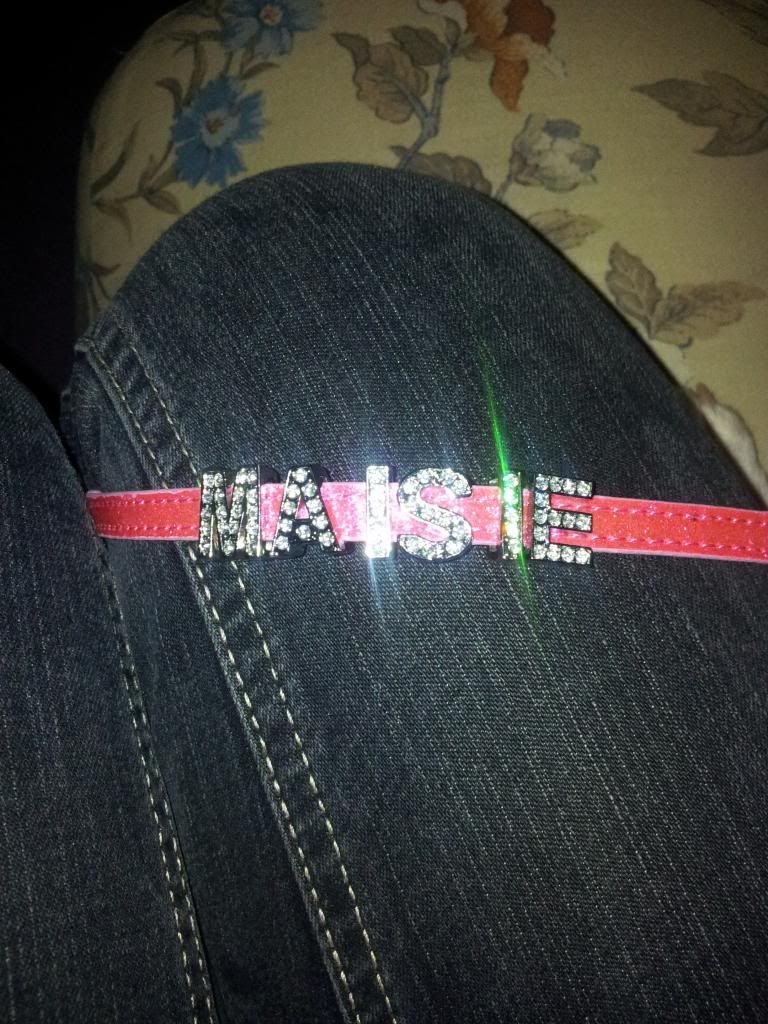 "MY DUCK!!!" All 3 of them wanted this toy!!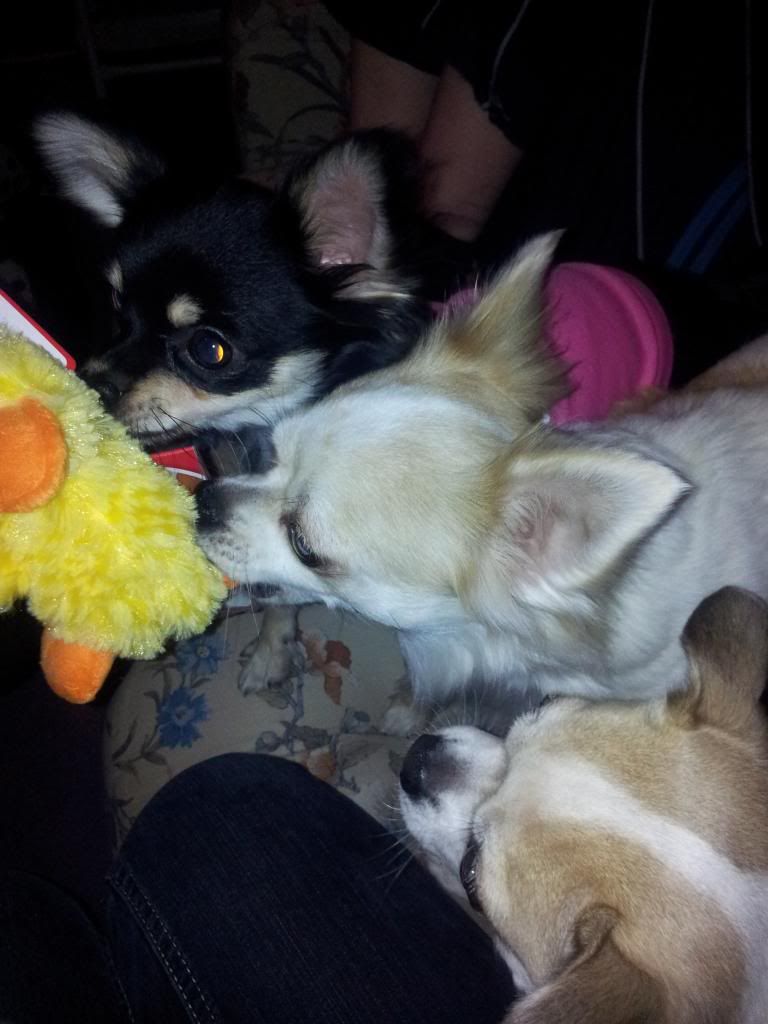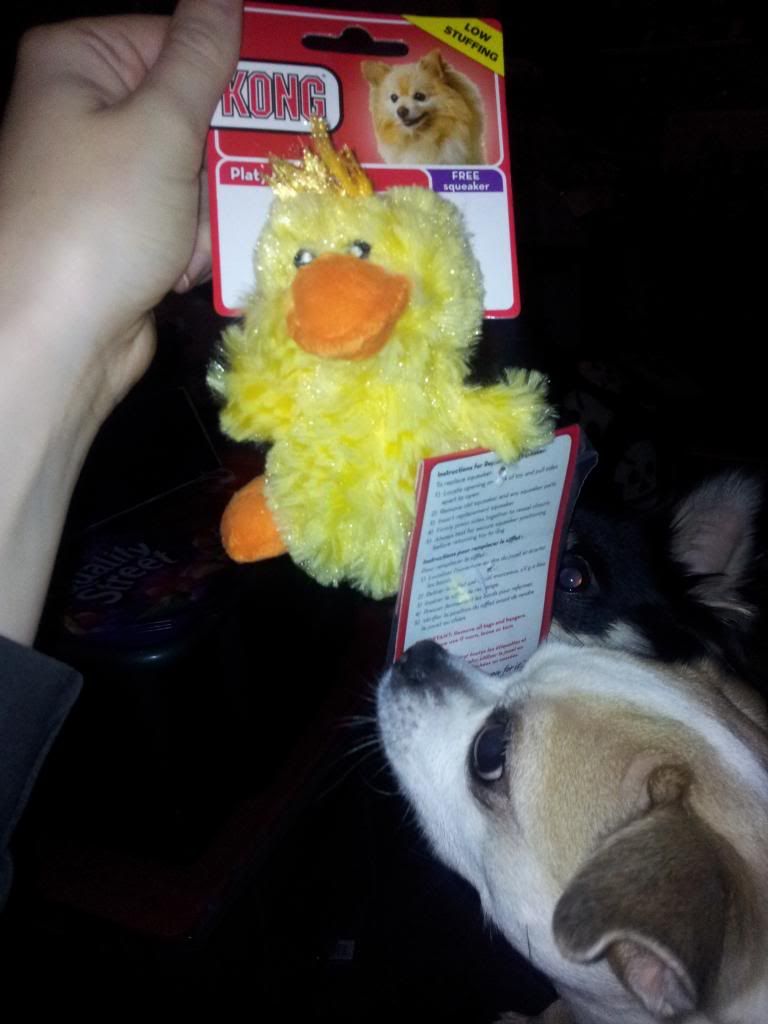 "Ooo is this really for me? Thank you!"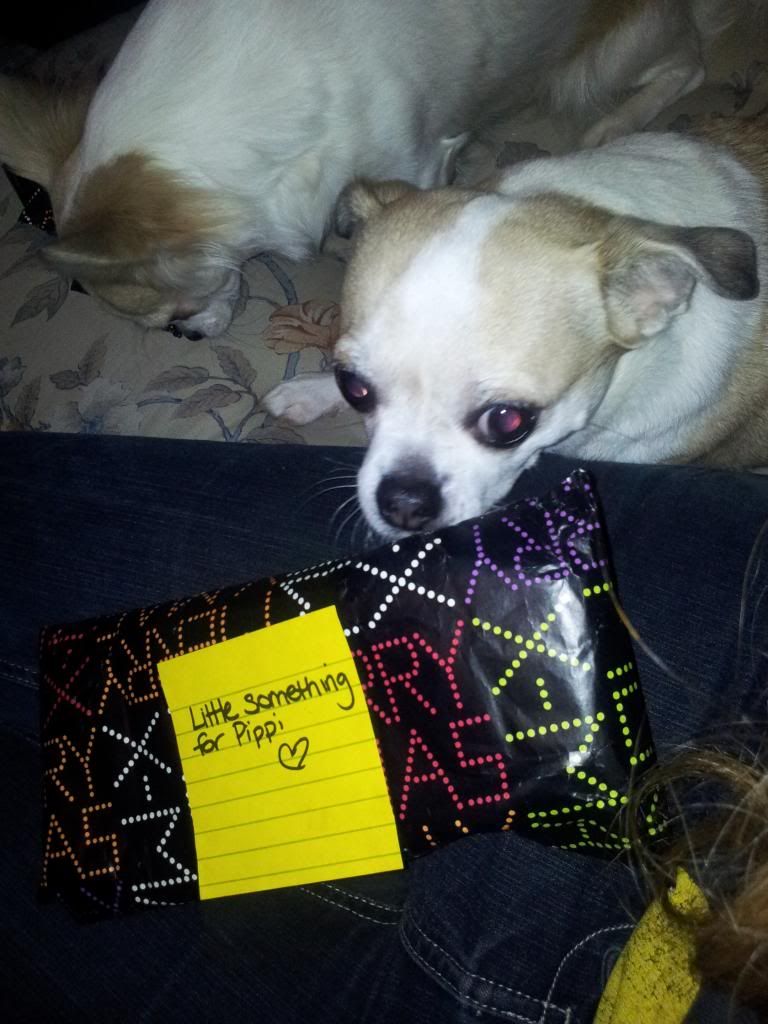 "I got a pretty Pink Ladies jacket too!!"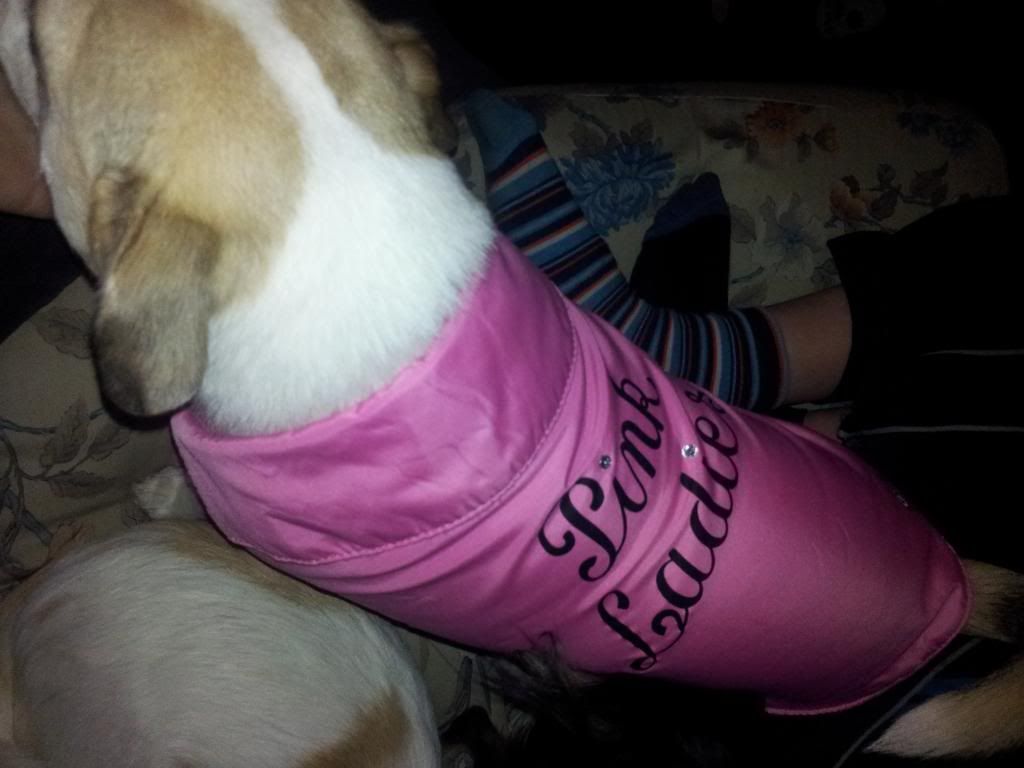 __________________
MY FACEBOOK ACCOUNT - Come find us!!!
Pippi - 9 Year old Chihuahua/Pug mix
Maisie - 4 year old Longcoat Chihuahua
Shelby - 2 year Longcoat Chihuahua
Yoda - 2 year Longcoat Chihuahua
Skye - 11 month old Longcoat Chihuahua
Blaize - 11 month old Longcoat Chihuahua
Spike - 11 month old Longcoat Chihuahua
Oliver - 11 month old special needs Longcoat Chihuahua