I really like this too - its a little tight on Pippi but its a perfect fit on Maisie so shes claimed it!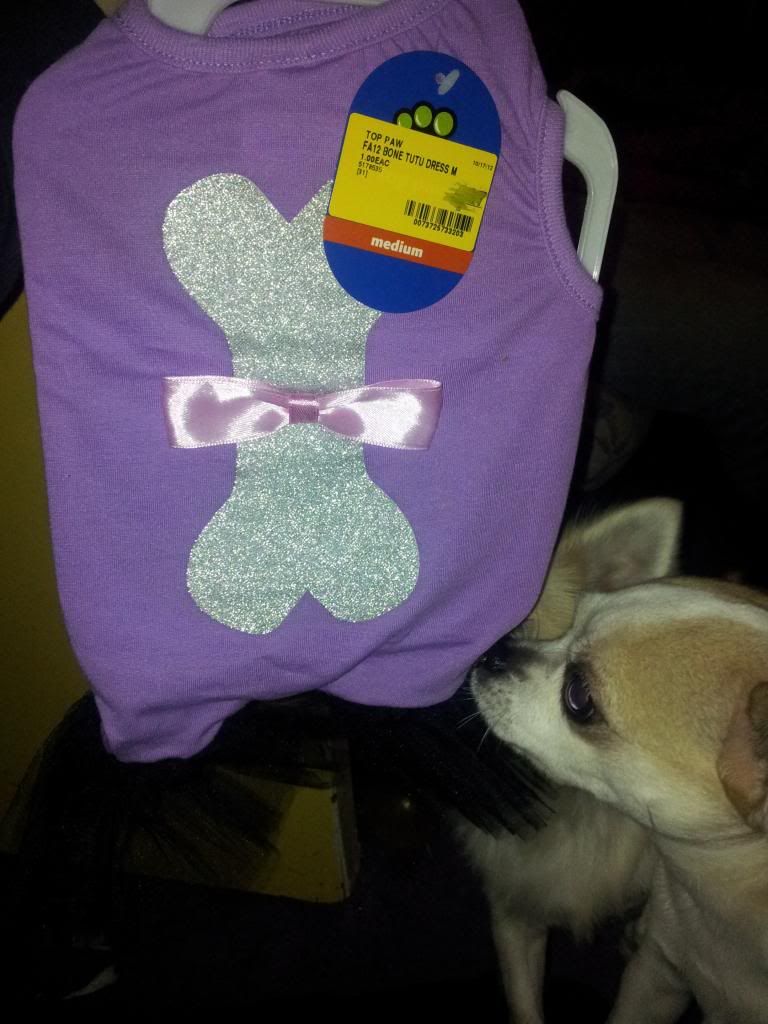 This is such a beautiful coat and the perfect fit on Pippi too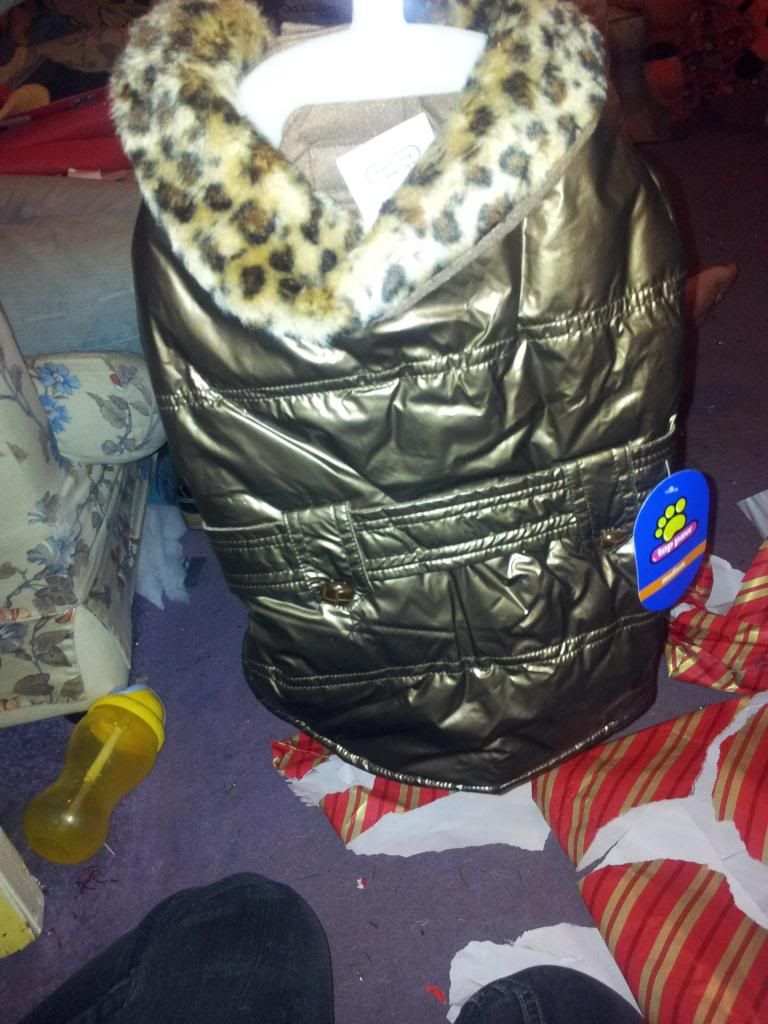 "I like this Mummy can we go for a walk now?"
"Dont we look pretty?"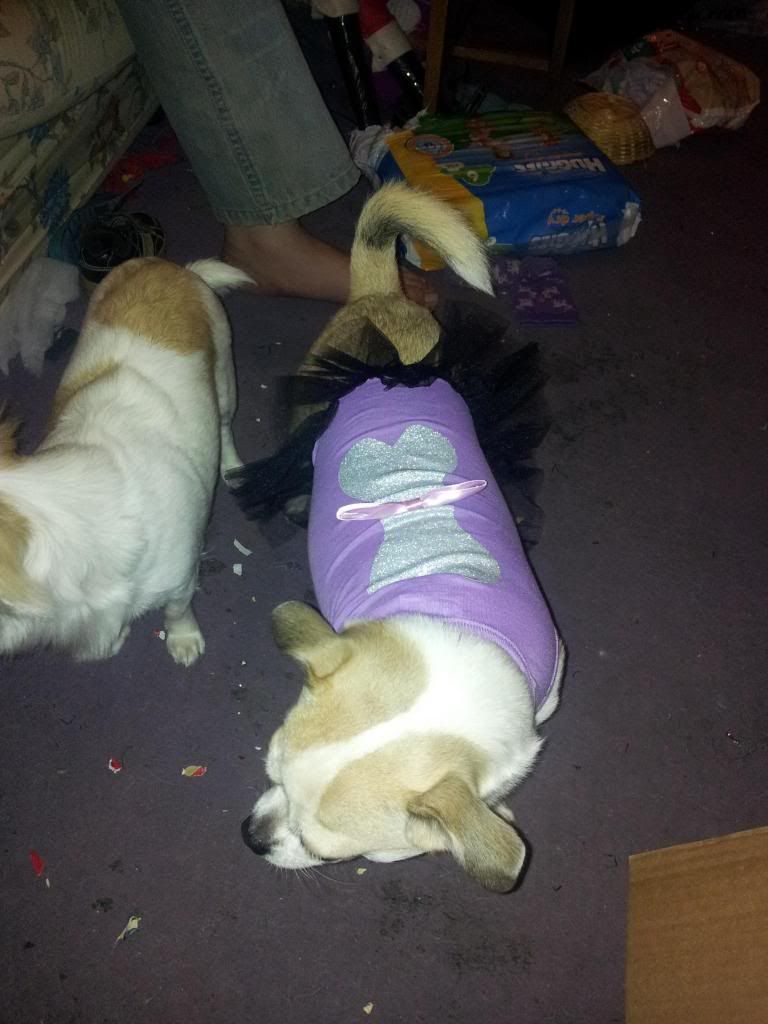 "This... Is... MINE"... Maisie claimed it. and it looks lovely on her too, its a little tight on Pippi.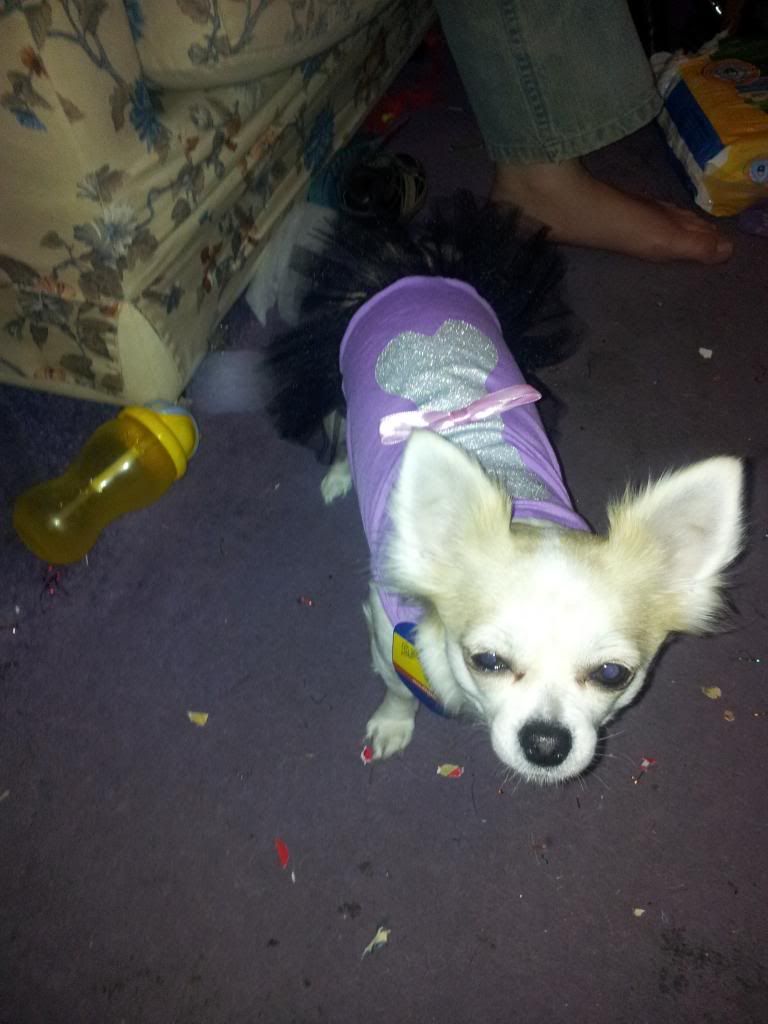 "Im a biker dog! Now take this tag off it"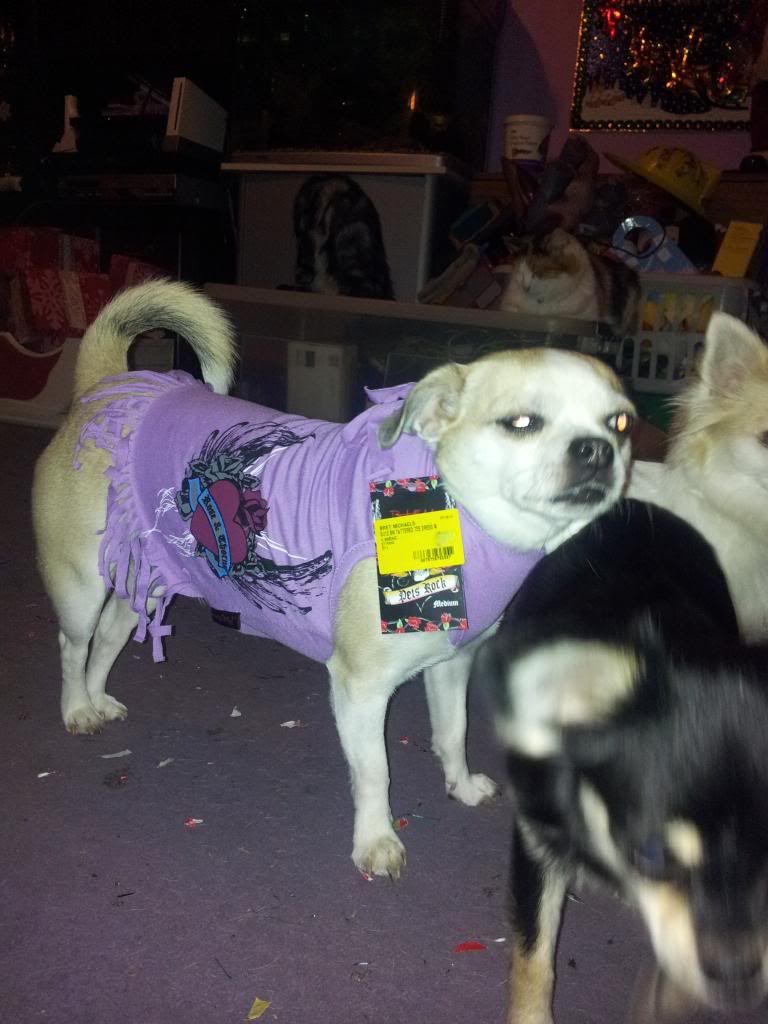 Pippis beautiful clothes!
Treats (and Pippis paws! She grabbed a pigs ear as soon as this was taken)
"Ok you took a picture, now im eating it"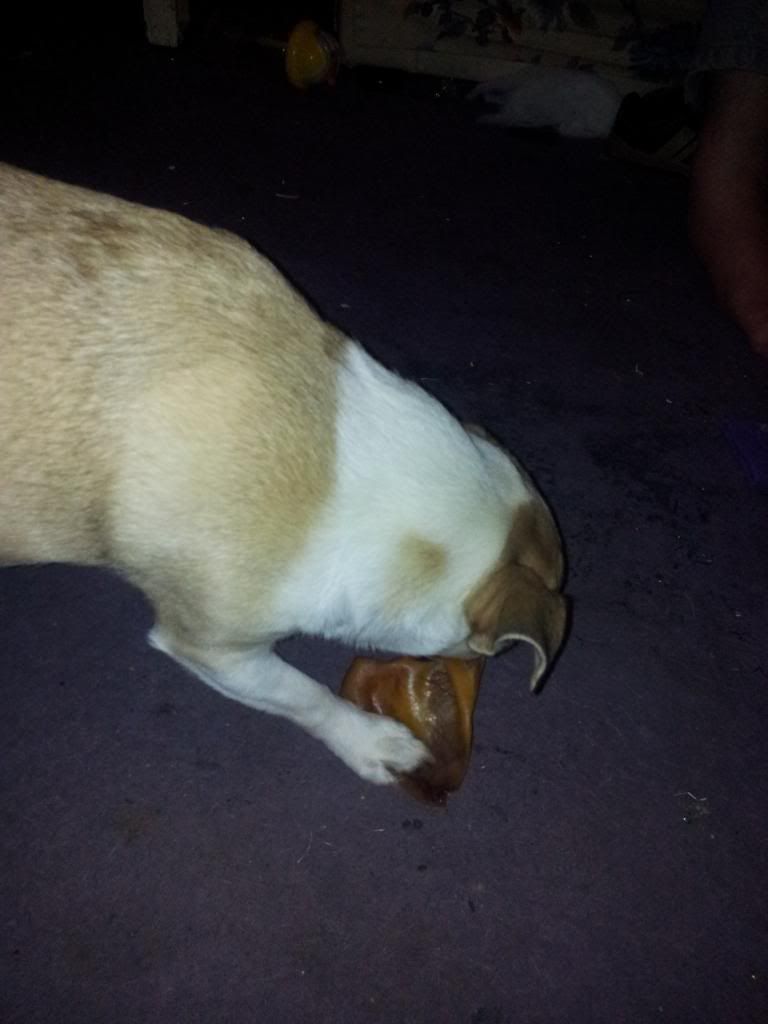 "Hey why does she get one? I want a treat too!" says Slash the cat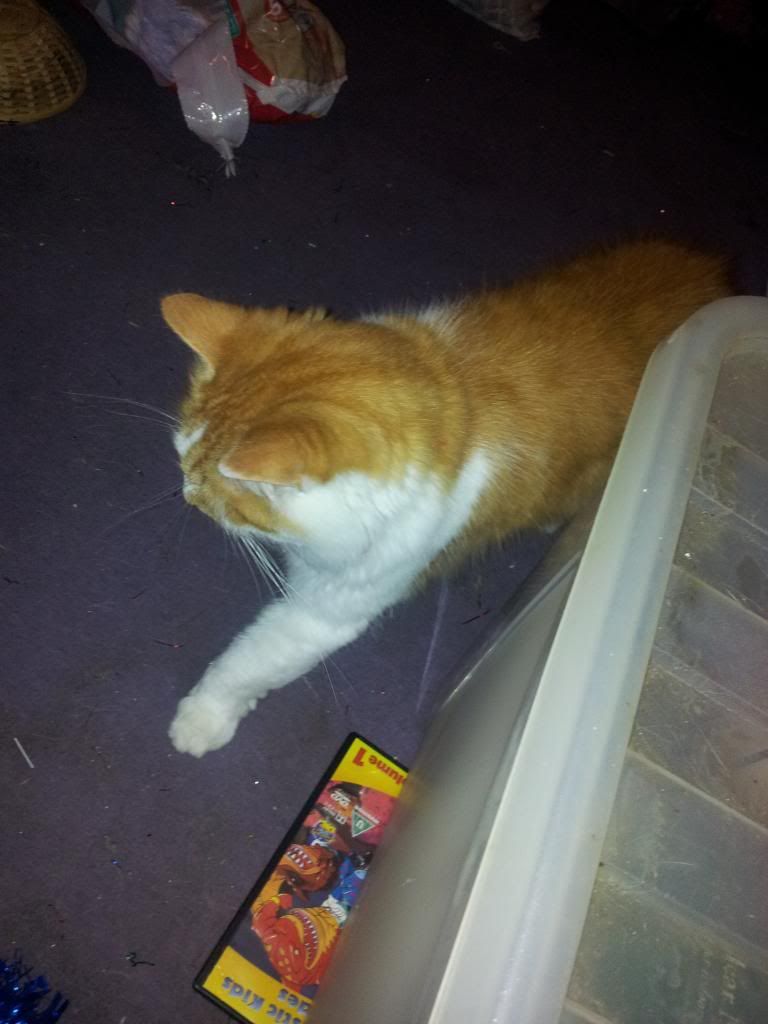 Toys - I had to get my brother to hold Shelby while I took this, she kept grabbing them!
__________________
MY FACEBOOK ACCOUNT - Come find us!!!
Pippi - 9 Year old Chihuahua/Pug mix
Maisie - 4 year old Longcoat Chihuahua
Shelby - 2 year Longcoat Chihuahua
Yoda - 2 year Longcoat Chihuahua
Skye - 11 month old Longcoat Chihuahua
Blaize - 11 month old Longcoat Chihuahua
Spike - 11 month old Longcoat Chihuahua
Oliver - 11 month old special needs Longcoat Chihuahua