So that was first thing.. then we went to my parents house for breakfast and lunch.
I wuv my new santa toy!!!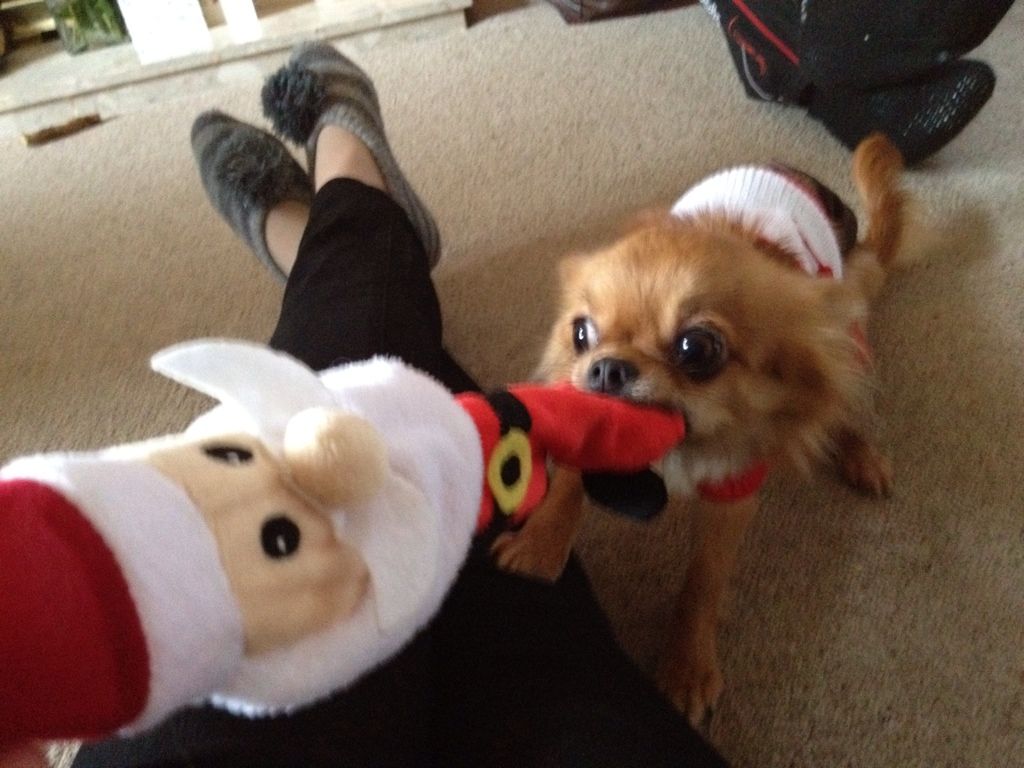 Looking posh in his festive jumper
(With belly band just in case!)
And one last one in front of the parents tree..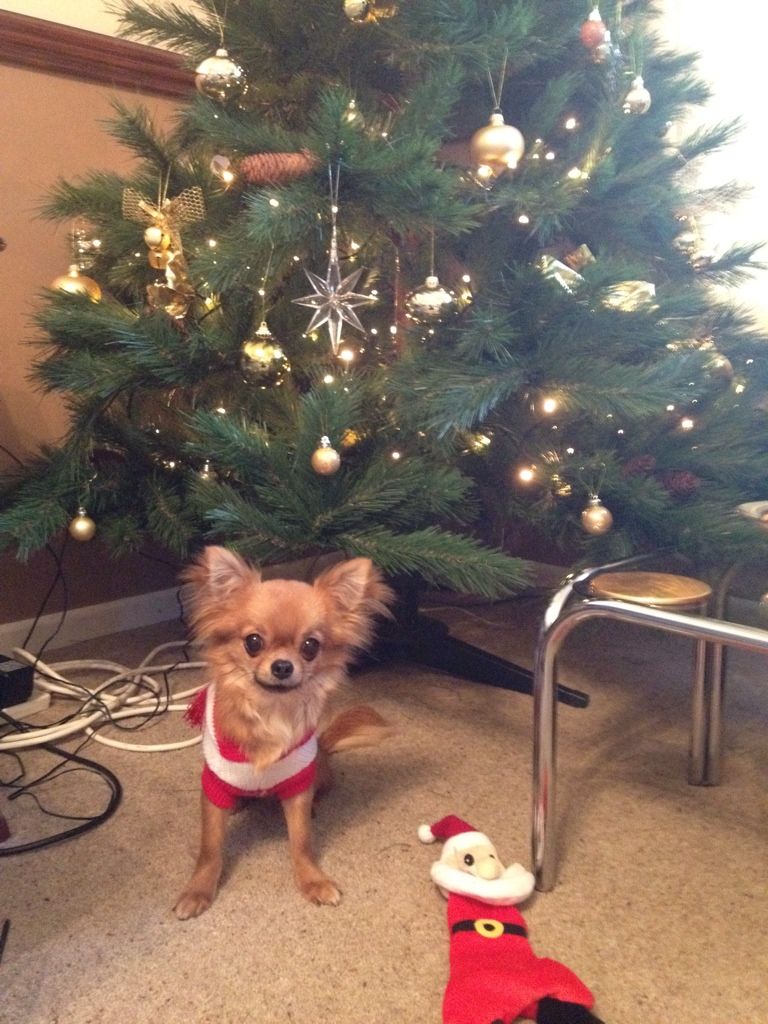 I hope everyone else had as much fun as Max did!!