Jaxx was sick during Christmas so we didn't get the shots of him that we wanted but thought I would share his Christmas pictures anyhow.
This is me sitting on my grandpa's lap. Grandpa said it was his job to spoil me and then let Mommy and Daddy deal with the fallout. Mommy wasn't really happy when I got sick from Grandpa spoiling me.
The air mattress that Mommy and Daddy blew up for Grandpa was so comfy. They wouldn't let me sleep on it with him though. I was nice and let Grandpa use my fuzzy blanket though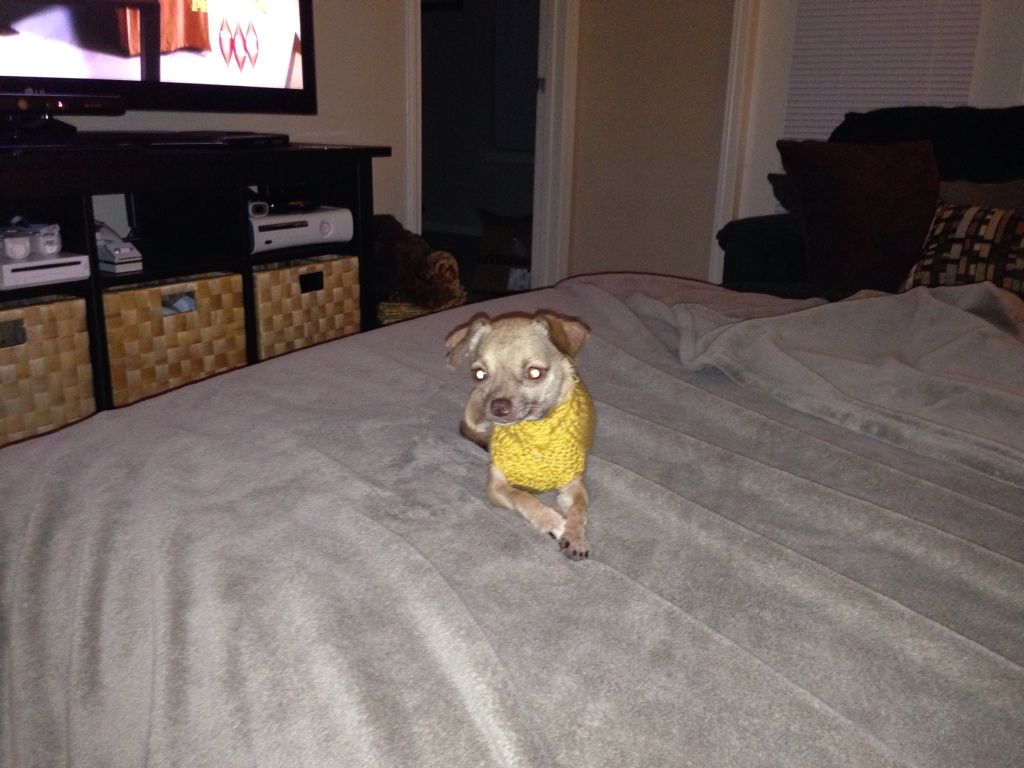 I am trying to sleep because I don't feel good.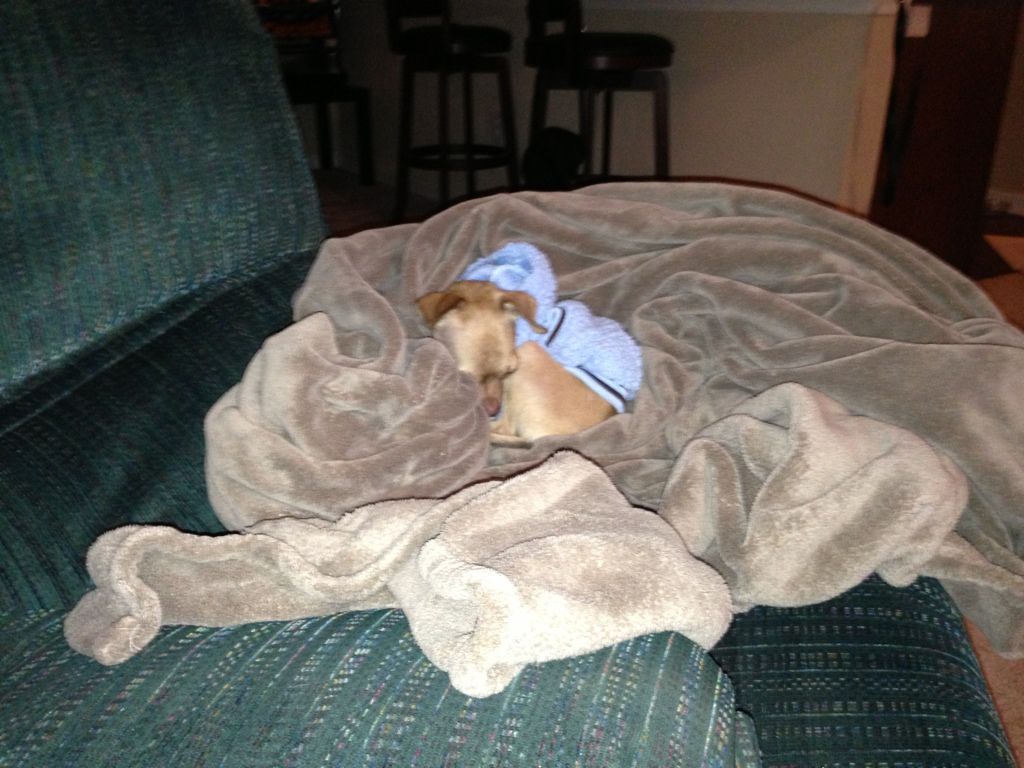 I thought if I hid in the blanket Mommy would put her phone away and stop taking pictures. It worked!
Mommy said I had to go sleep in the bathroom cause my tummy was so upset that I kept pooping and puking everywhere. She came to visit me in the bathroom lots though and gave me lots of lovings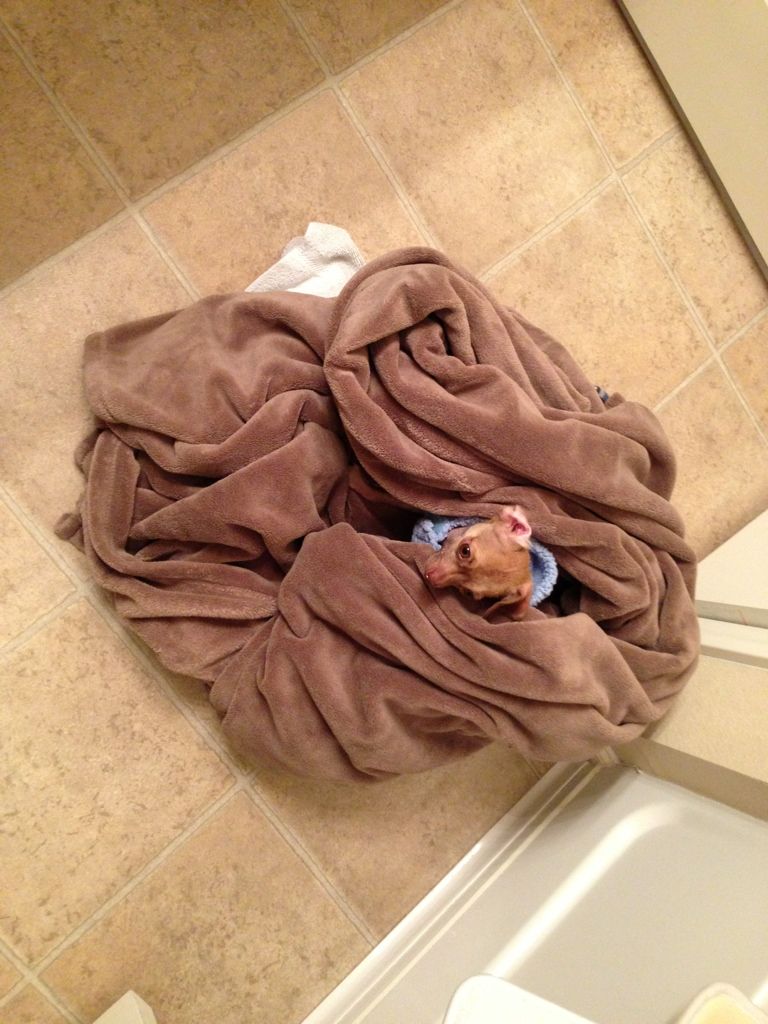 I am starting to feel better but I am cold especially with the white stuff on the ground outside. I decided that the hat thing that Mommy tries to put on me wasn't such a bad thing and I put it on myself.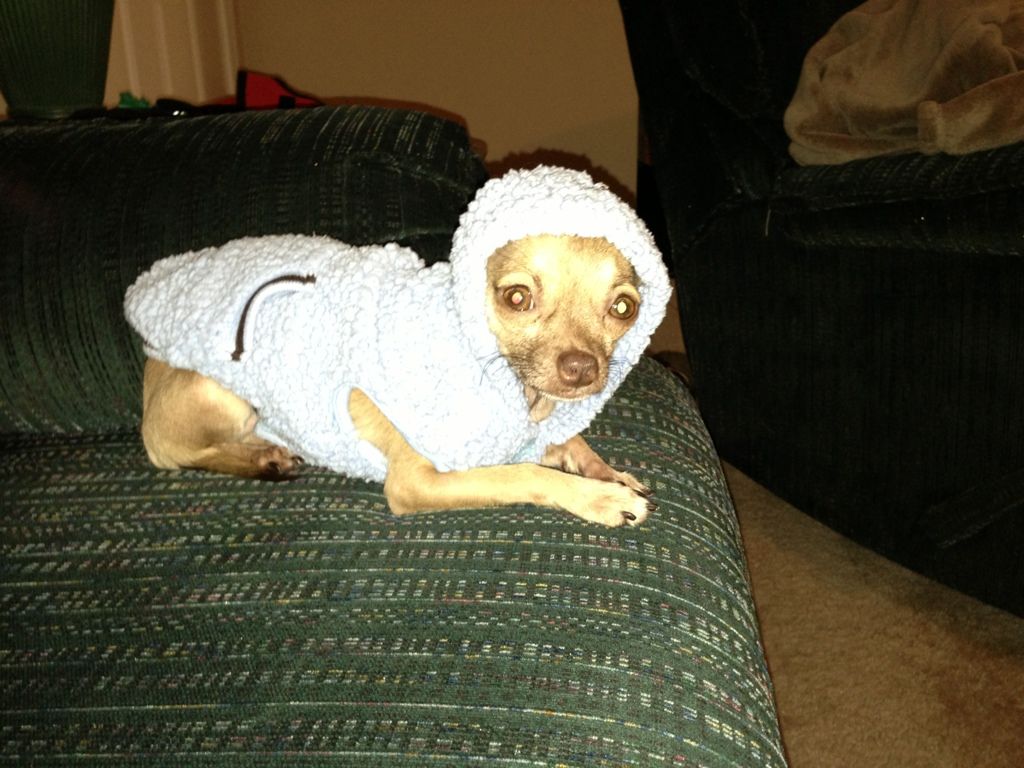 I found out that Santa brought me some toys and I didn't even notice them because I was sick. I love my sock monkey crackle head.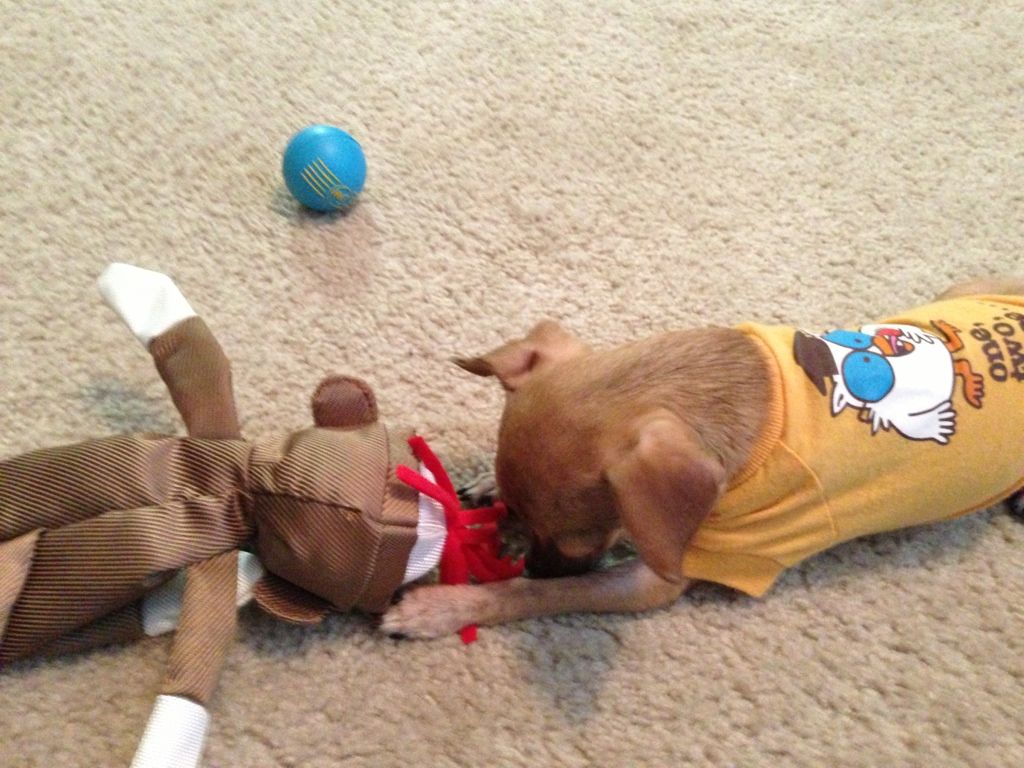 I think that sock monkeys head needs to be chewed on...