I took Frida with me to visit my family! It was her first plane trip (as far as I know- I adopted her in August) and she was a ROCKSTAR! Here she is waiting to board:
I let her pop her head out in the waiting area! We flew Southwest and that is a size small Sherpa carrier- Frida is 8 lbs if this info helps anyone in future. I was definitely worried it would be too small for her, but she curled up and slept the whole way and had no trouble changing position. Here's what it looks like under the window seat. I could even fit my satchel under there with her!:
She met her aunt and it was mutual love at first sight, she even let her do this!: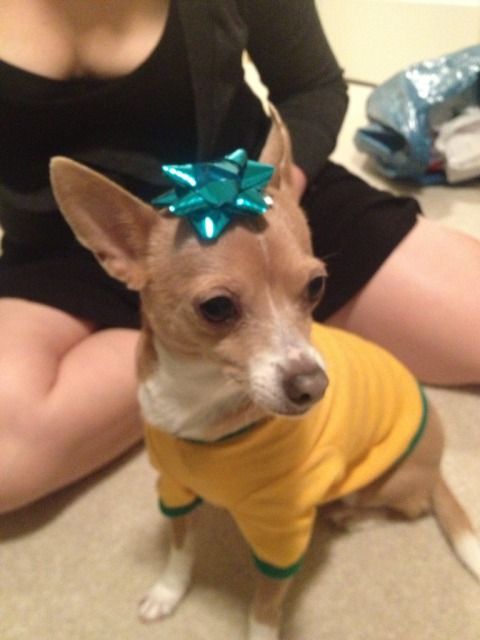 Nana and Pop bought her a Christmas sweater!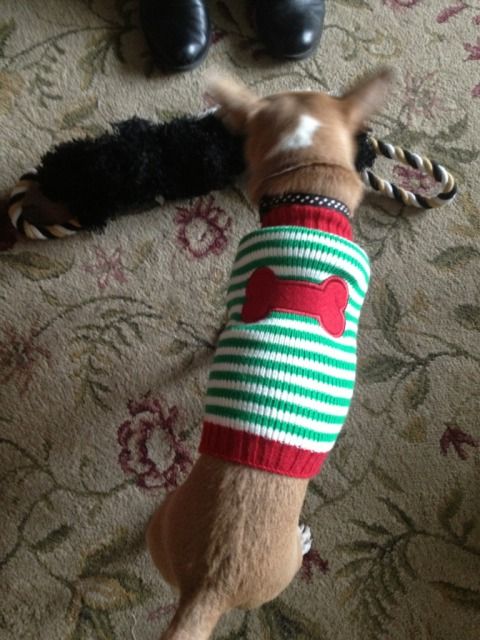 Merry Christmas! In the sweater her other Grandma made!:
Her favorite spot at Nana and Pop's- she's cozy, but can still keep an eye on everyone! (especially her cousin, the 1 year old Airedale terrier!):
She met another love, my cousin's 3 year old! Frida was besotted. I was so proud of her for being such a sweet girl:
Finally home! She missed her brother!: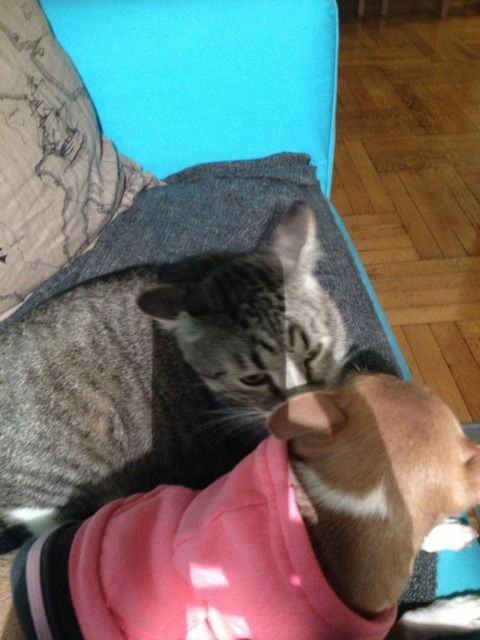 Happy new year from Frida and me, everyone!