This is Willow at 8 weeks in her average size carrier. She's little over a pound here.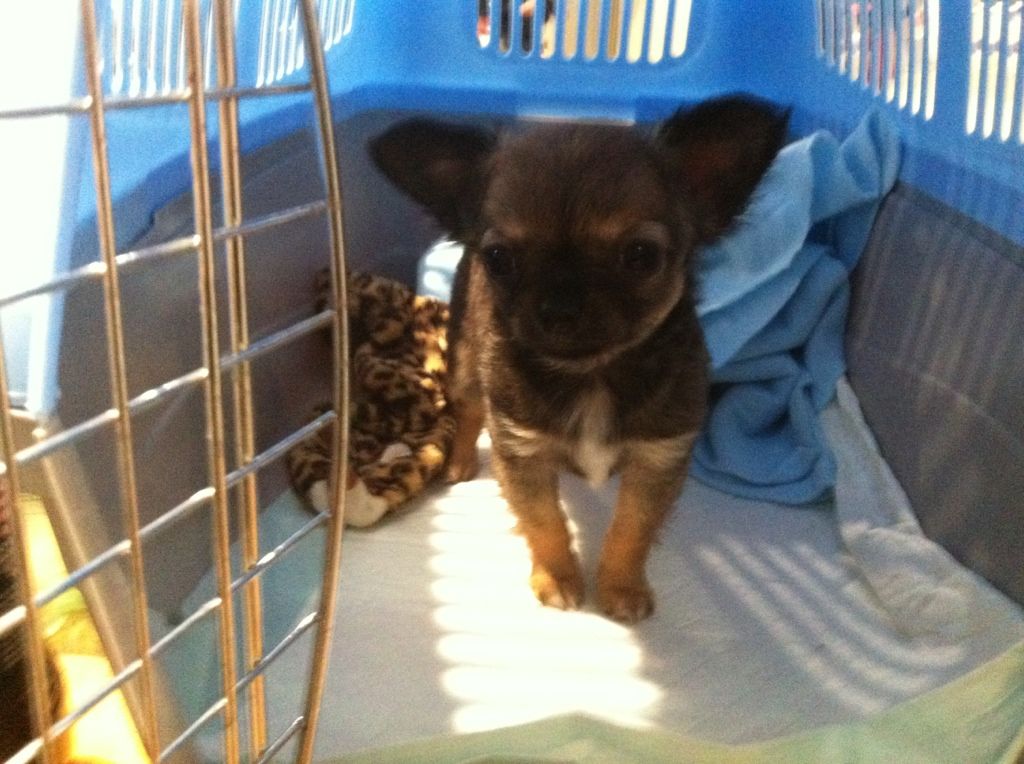 This is her at 18 weeks next to a pair of shoes. Please excuse the fuzzy face!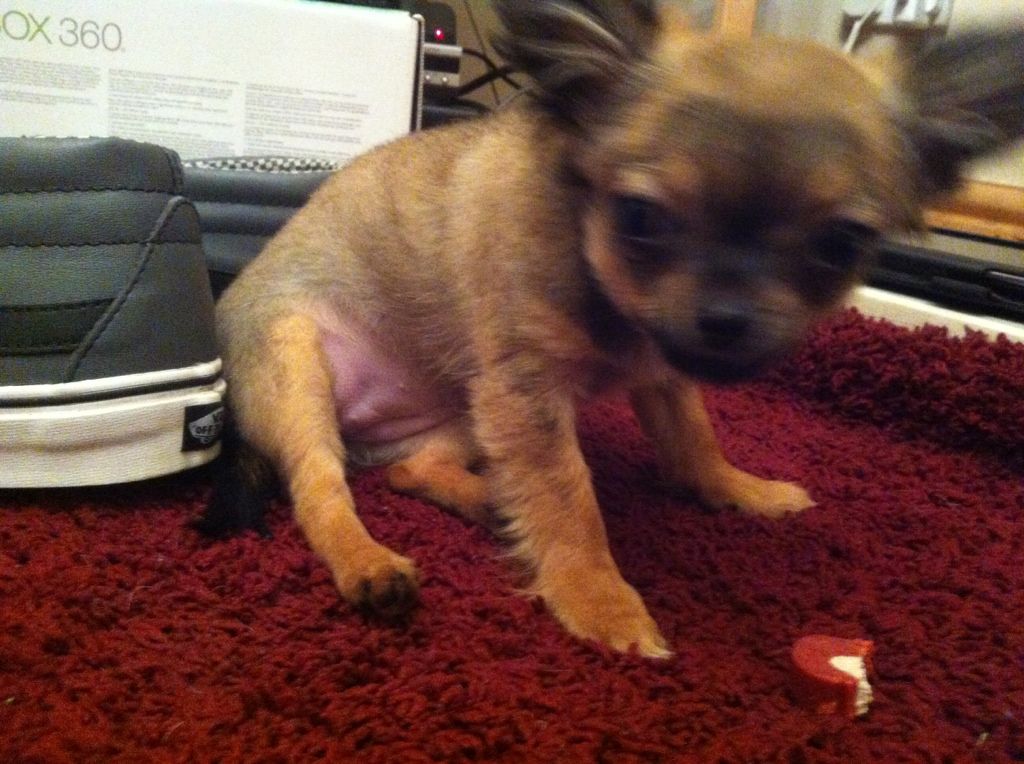 This is her about a month ago in comparison to a cow's ear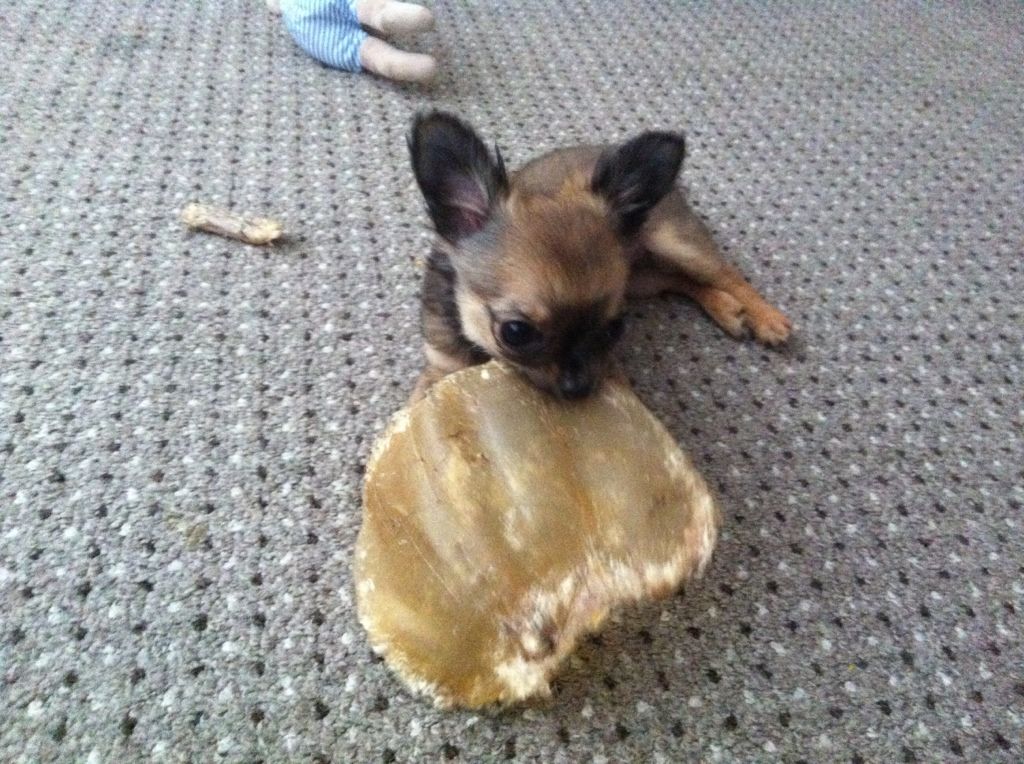 This is my finger next to her paw to show the size. It was a while ago but they haven't changed much.