Quote:
Originally Posted by
Buildthemskywards
Haha. Thanks!

So you went with a crate rather than a playpen then? I'm sure you'll make it gorgeous, you have a great sense of style. If you ever quit your job you could become an interior designer! All the throws and the pink pillow were from the human section and ended up pretty cheap really. I got the pink heart throw and cushion, a big throw for Mylo and the beige ish bed all for about £20 ($32ish)
What a steal! That's a great deal!
I've noticed a can get a human throw for $18 where as the last doggie throw I bought was $50!! Crazy!!!
I ended up with an expandable pen that comes with a floor tray but no top. It expands from 35-60", is about 29" tall and 30.5" wide. I think this will work best since the size is adjustable. And there is a little doggie door, also the opposite end opens up for easy access to replacing potty pads.
This is what it looks like, I think it will match our floors.
What do you think?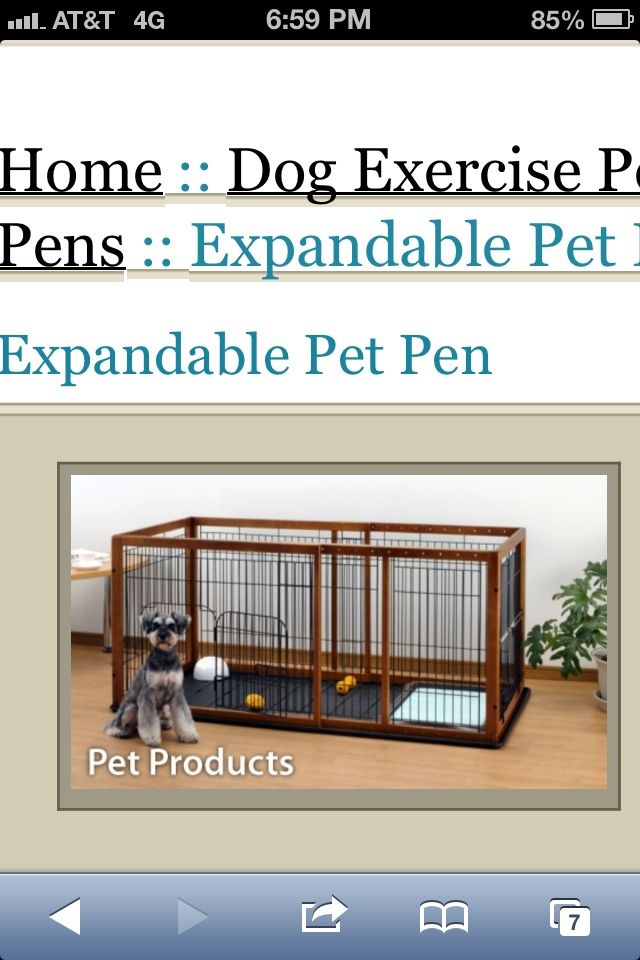 Sent from
Petguide.com Free App