The pups and I got a lovely surprise of the two collars that LS said she was sending to me and a gorgeous harness and lead for Willow!
It was beautifully wrapped...including a red ribbon that Willow later had fun playing with!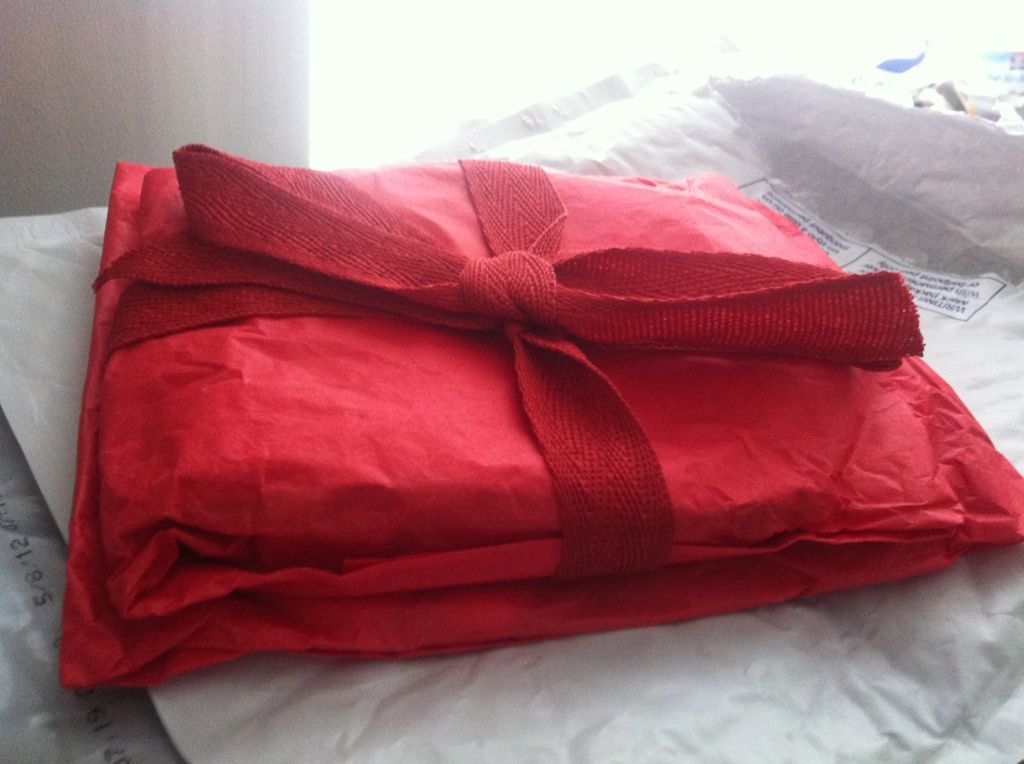 Even had beautiful stickers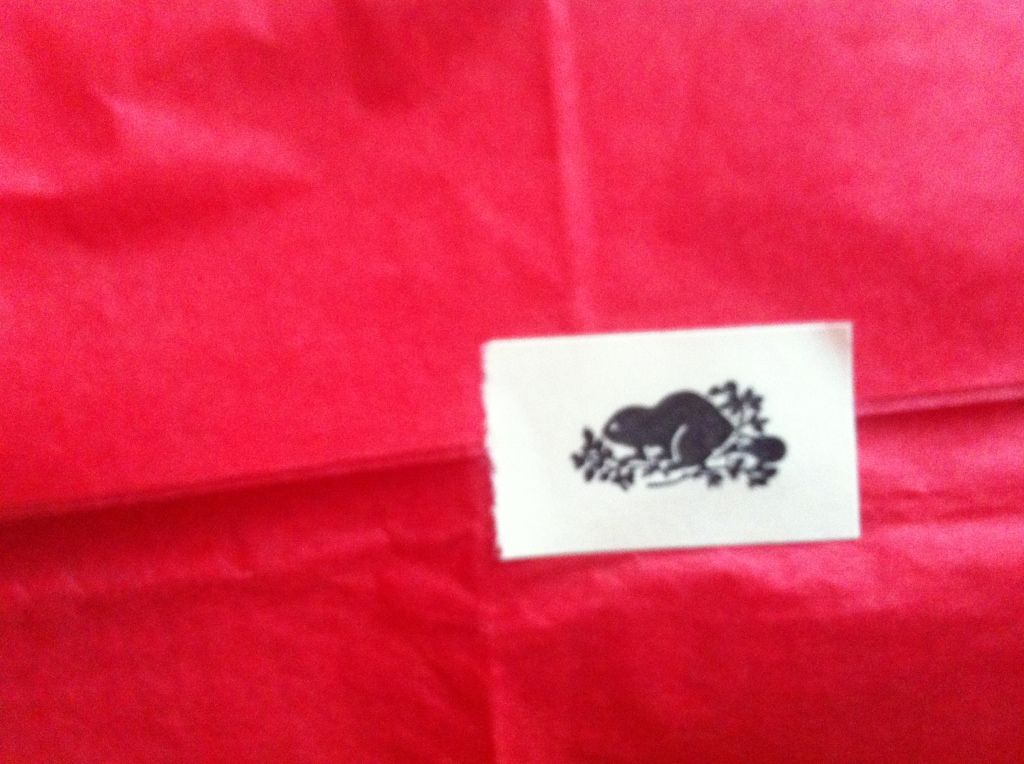 Here is the contents:
2 beautiful collars for Mylo: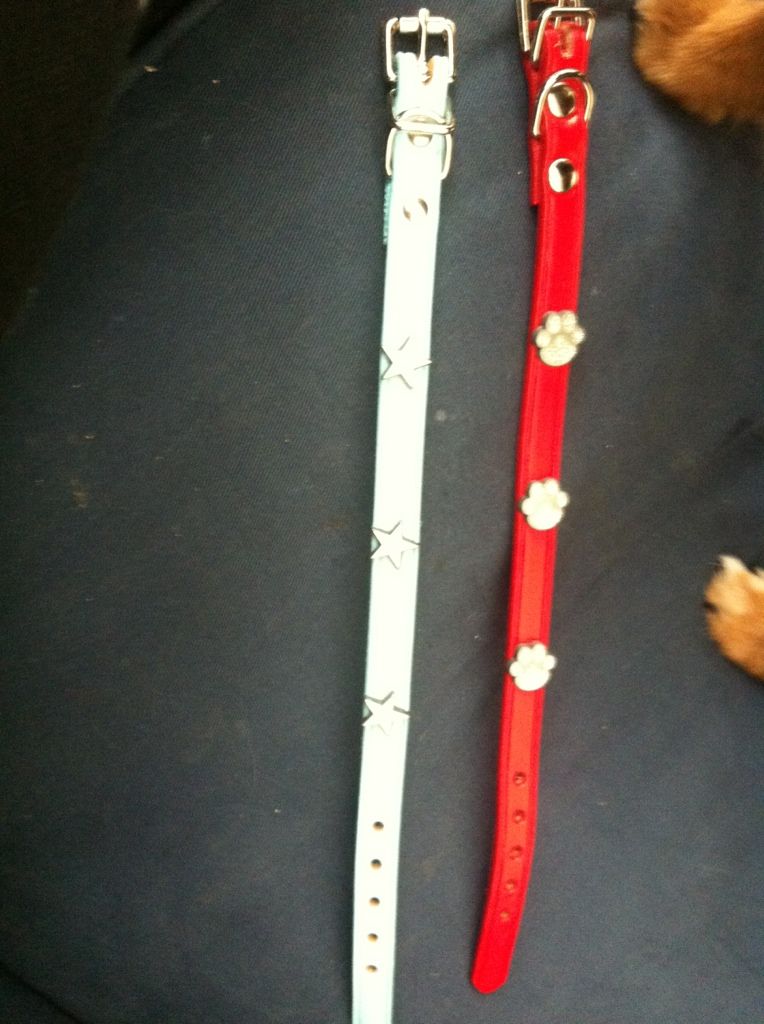 And a gorgeous Puppia harness for Willow!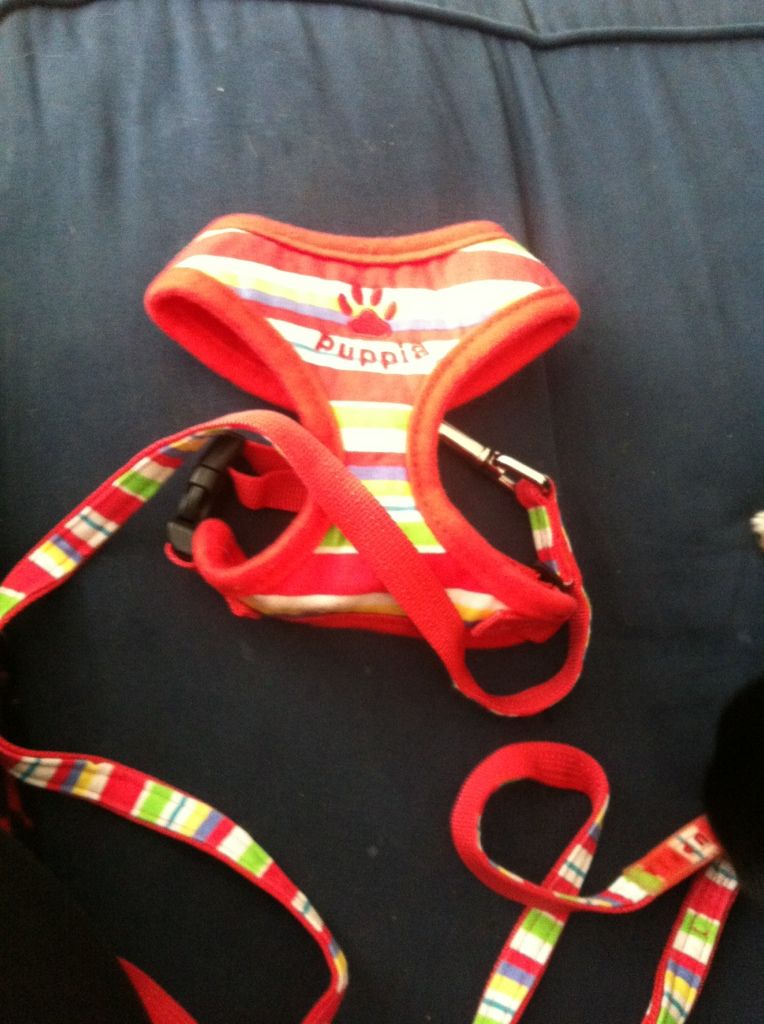 And this is Mylo refusing to stop sniffing it so I can take a picture. It smelled lovely too!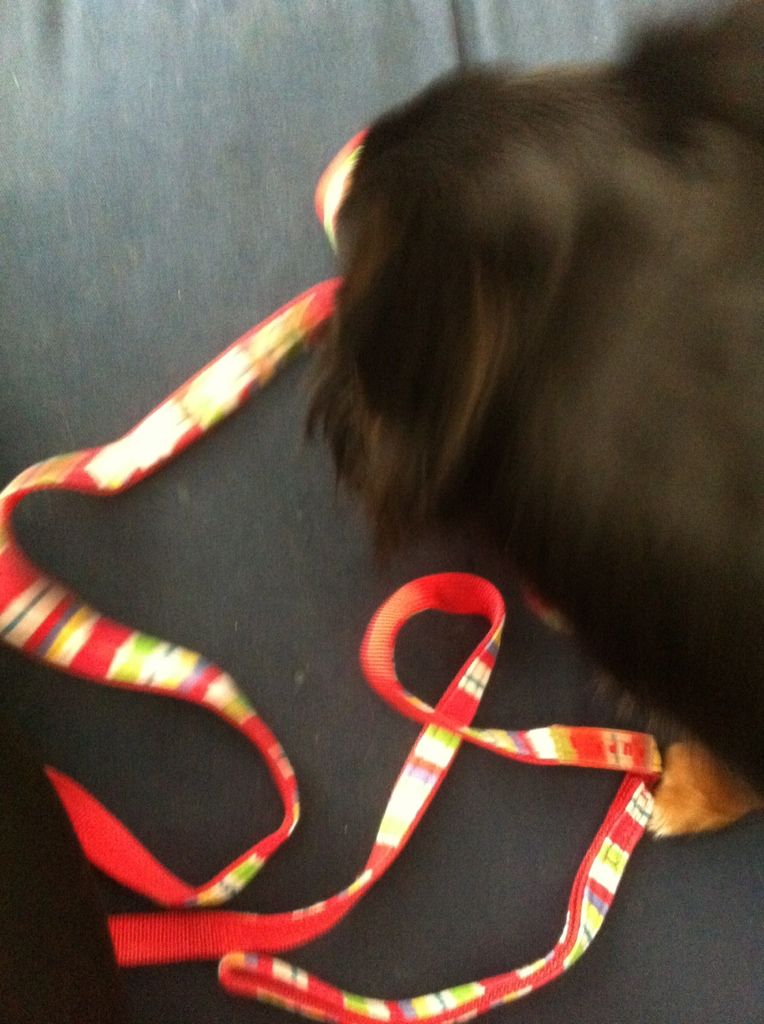 This is Willow wearing it. It's a bit too big. I was going to try it with a coat over the top but she promptly ended up with the neck hole around her chest! It will look lovely once we get nearer summer though once Willow has grown a bit and I can show it off without the need for coats!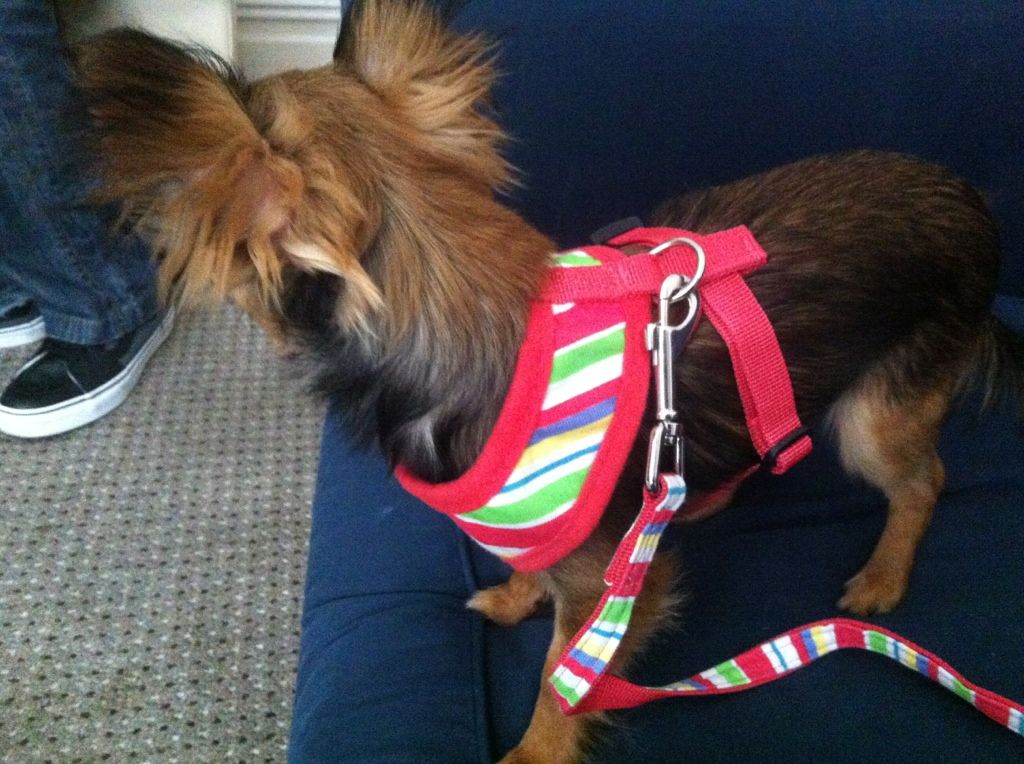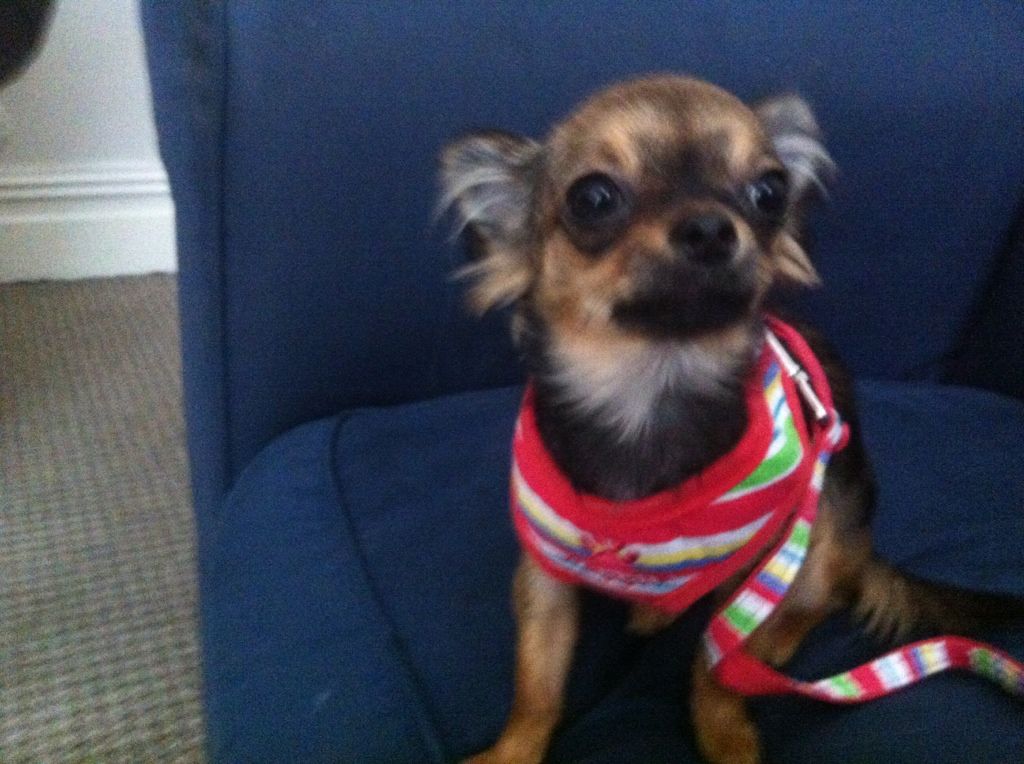 This is Mylo in the collars. They fit beautifully but he has too much fur to get good photos!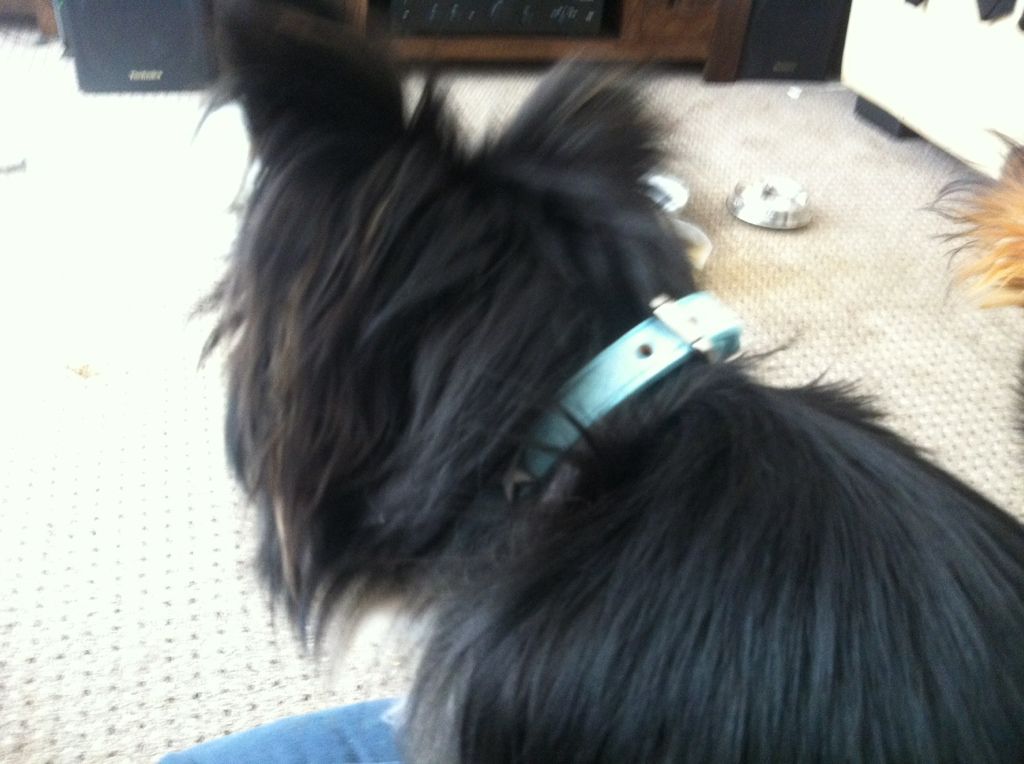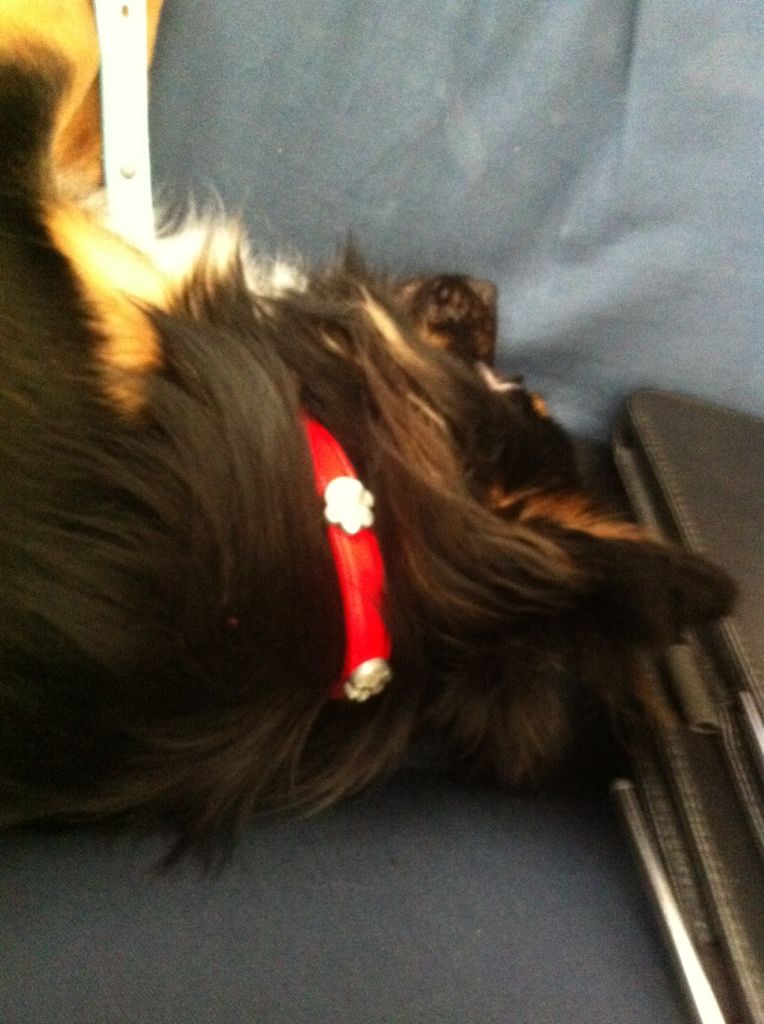 And here is Willow in the red one. It's a bit big but it looks rather cute!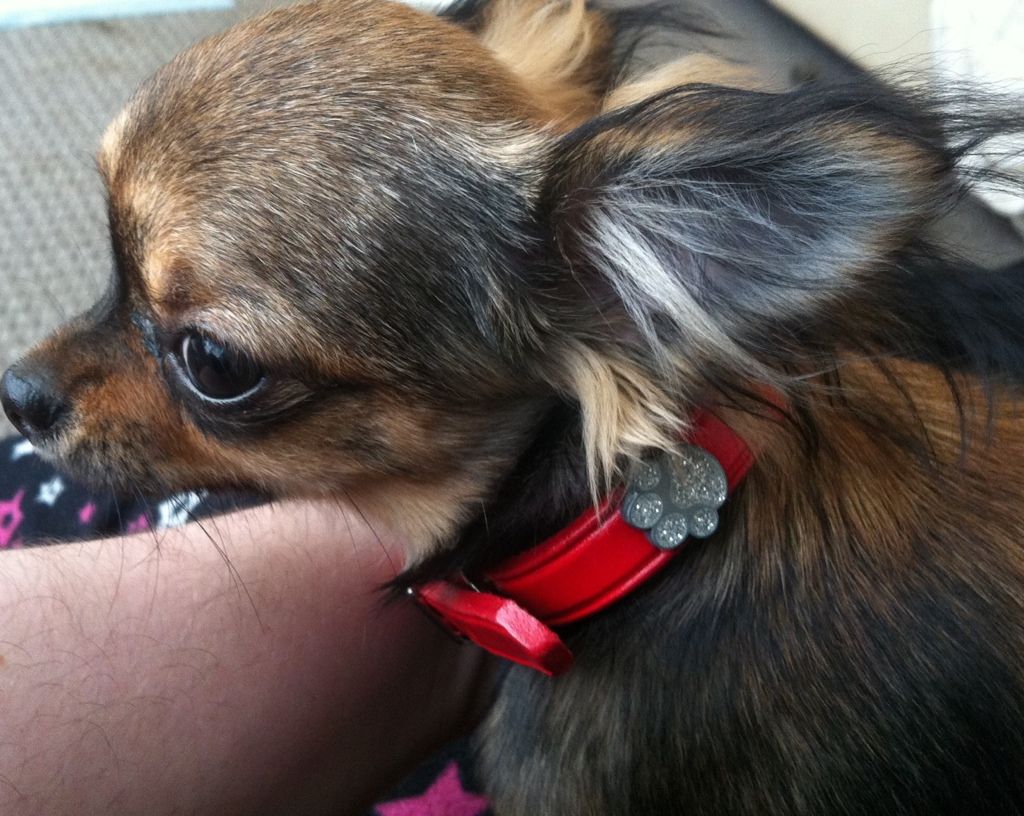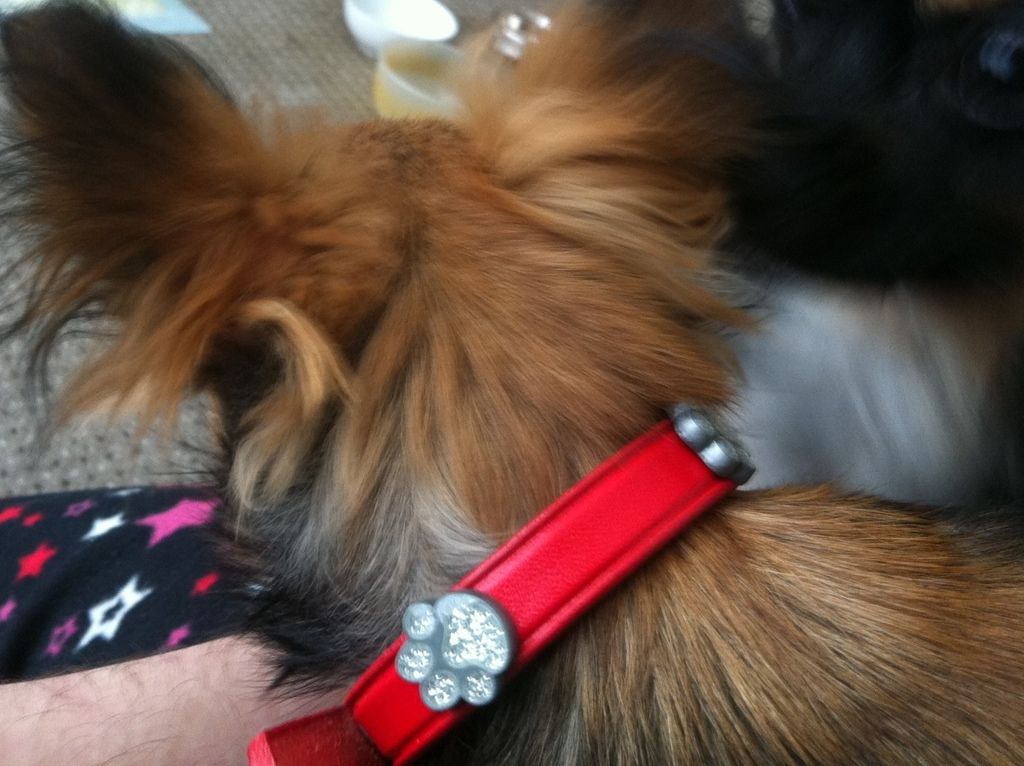 Thank you so much LS for such a kind gift. You made our day! The pups and I love getting mail, especially from different countries! I'm so glad to have met so many kind and generous people on this forum. Thank you once again, your lovely gesture is much appreciated! You're an