Chloe is 1 today! We went to 2 different pet stores. At one of them they gave her some yummy healthy treats and then we went to Pet Smart and she got two new dresses. We went on a nice long walk and now we're relaxing and watching The Walking Dead. She's weighed 4 pounds since she was 6 months old. We weighed her again today at PetSmart and she is still only 4 pounds. I feel like she's never going to grow! I keep waiting for a big growth spurt!
Here's the first picture I ever saw of Chloe that I feel in love with!
On the way home from the breeders.
Chloe's first dress
On a walk
6 months old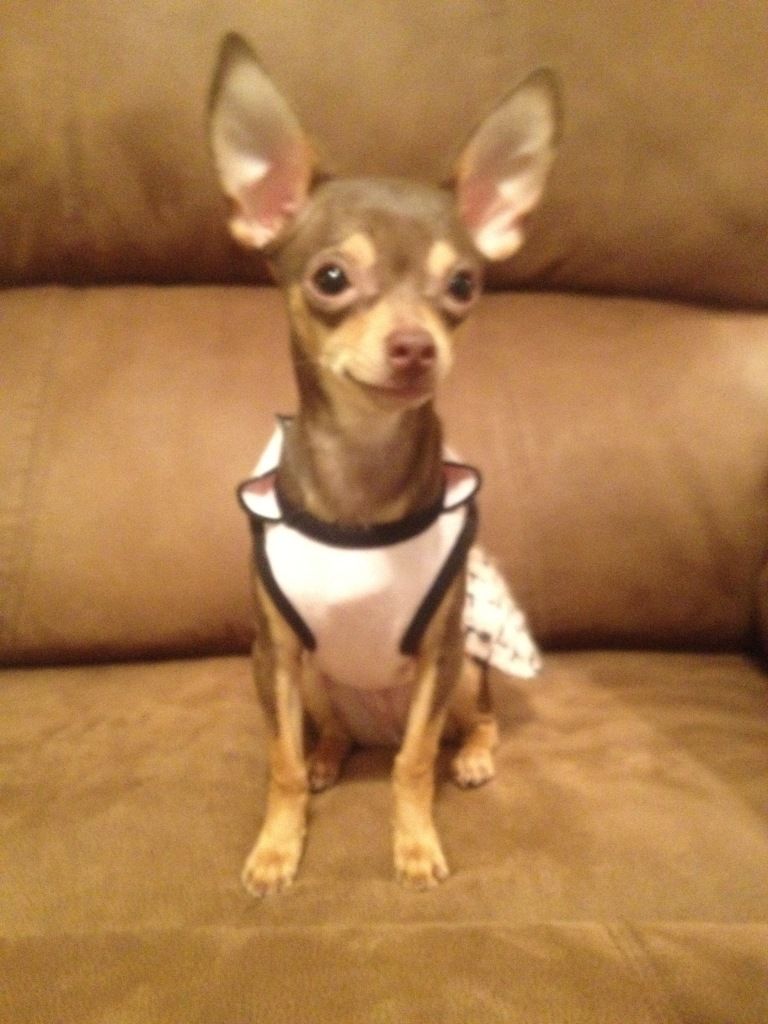 Chloe's first and only experience with snow. It snowed about and inch or two about a month ago. Chloe was not impressed.
A couple pictures from our engagement shoot!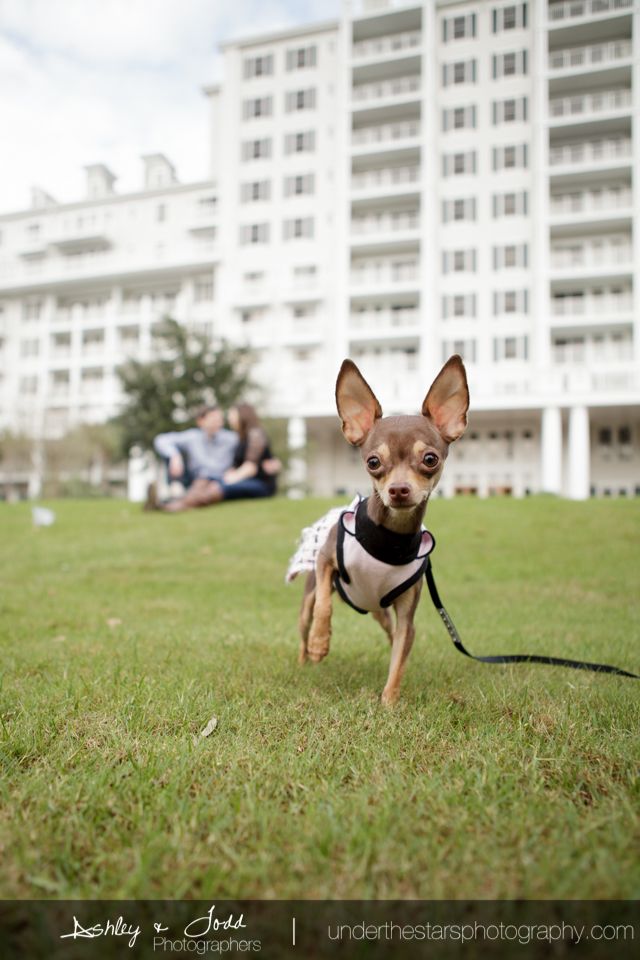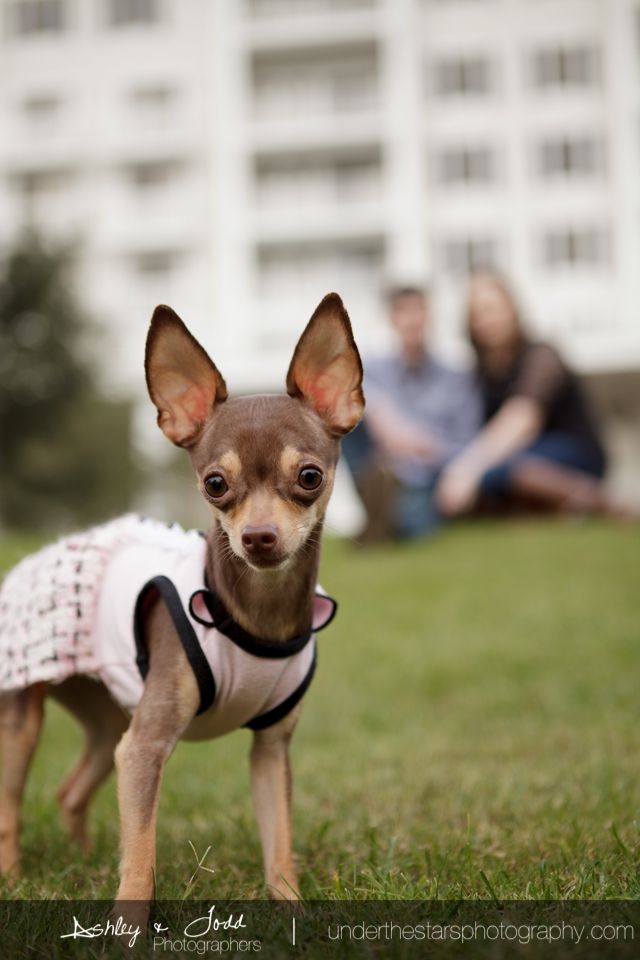 Chloe has the funniest face in this one!
Chloe today!