I promised I'd keep you guys updated! Roo is getting closer to coming home and as time passes I get more and more excited! Ahhh, I can hardly wait. Everything is bought. Here in the next week I'll set up his pen and potty area but other than that-everything's done!
Anyway, here he is at 5 weeks old.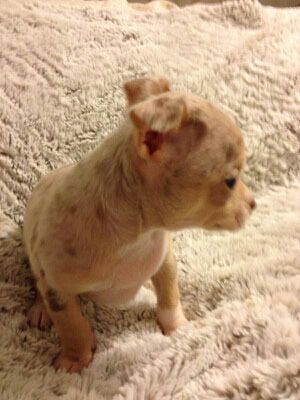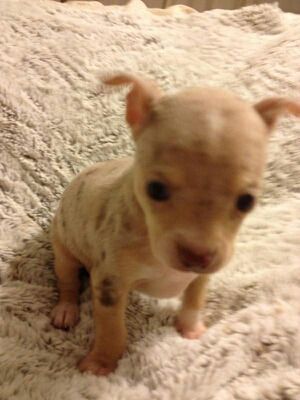 And now at 6 weeks. These pics were taken today and sent to me while I was at work tonight.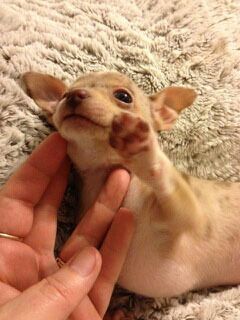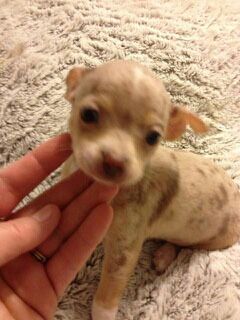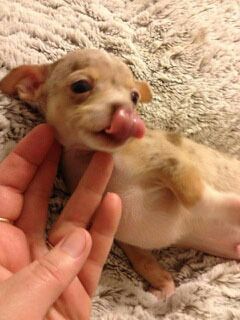 Also, a really awesome thing I learned today was the breeder said his left eye is changing from blue to a darker greenish color ( my guess is it'll be hazel because that's what Mage's eventually turned to ) but his right eye is still a pale blue. I think he might have bi-colored eyes! VERY cool!
Here you can kind of see that lighter colored eye. Lol he looks scared here.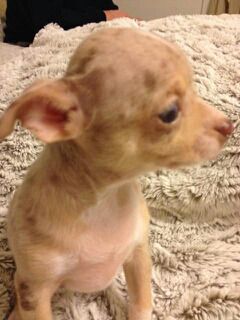 I know it's hard to see in the pics but there's some that I have that I can notice when I zoom and look REALLY close. I don't want to bug her to use flash for me though just so I can see his eyes, lol. Especially when she's already giving me tons of weekly pictures.
Does anyone else know about puppy eye color? Do their eyes always change at the same time? Or can they change differently and still be matching colors at the end?
And she also told me he's a little firecracker. Can't stop playing and running around. <3 Just like his big brother was. Oh, how I love him already!
Thanks for looking everyone.