In my finally more organized closet.
Gia loves that carrier! It's the Mini Vintage Bitch, made by Lori. Guess she's not coming out of the closet now.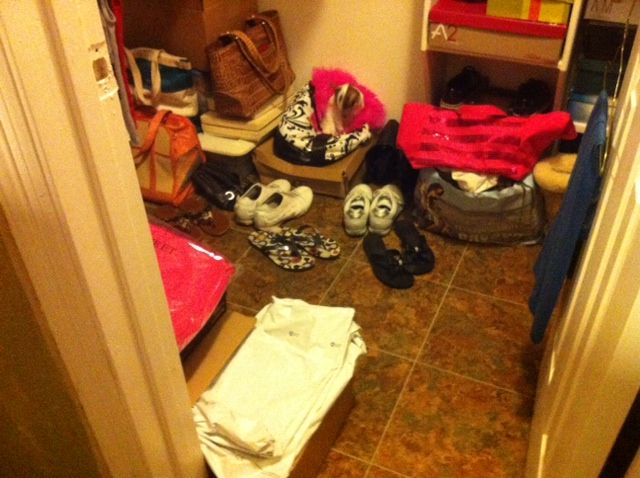 I'm so happy that my closet is more organized. Not perfect, but far better than it was. Since the Reno, and having to basically move out, and in again, it's just been hard to get everything back in place. Reno is about done, still a bit more to go. The contractor ran out of money, and just took off. So this has been drug out for over a year. Talk about frustrating!
Anyway, you can't see the full closet, but I used the shelves for shoes, bags, whatnots. To the right of the shelves I stacked shoe boxes. I put a shoe holder on the closet door, you can't see that, it's on the back, I put most of my flip flops in there. I organized my clothes by LS shirts, SS shirts, pants, tanks, dresses, etc. I used the shelf around the whole top of my closet for luggage and bags. Yayyyyyy!!!!
Ignore the random things still sitting around in there. Trust me, it's way better than it was. I just need another closet!