A very dear friend of mine from Europe sent me a Christmas care package, which took 2 1/2 months to get here!! but finally arrived. Amongst the many lovely things that she sent she included hand knitted clothes for the yappy rats! They're a tad big, though if they're going to be wearing sweaters it's because they're going out, and if they're going out they have harnesses on so that will cinch the sweater in somewhat.
So, drumroll please while I present Tango and Jazz in their French designer clothing!
('scuse the crappy cell phone pics)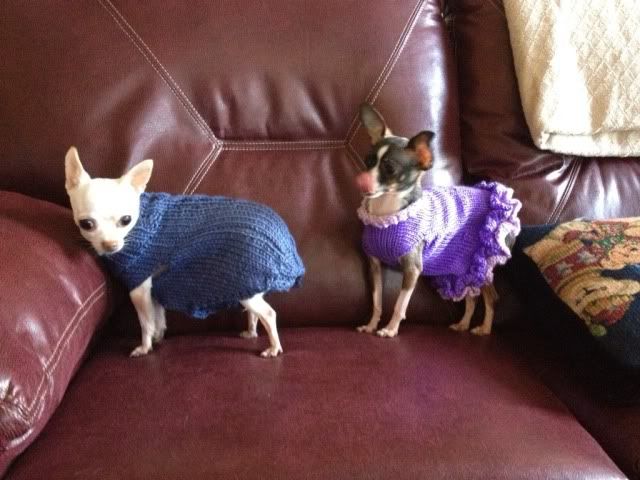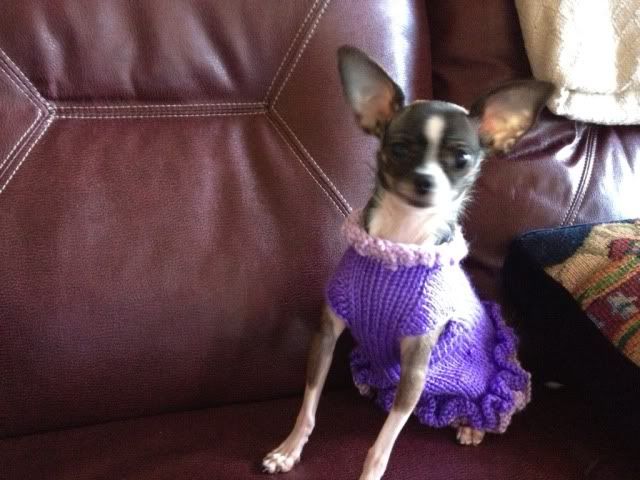 That ridiculous ruffle makes me laugh out loud every time I see it!