We went to our first play group today. It was a lot of fun. If there is anyone on the board near Charleston/Mount Pleasant, SC I really recommend the Meet-Up group called "Toy Breed Play Group". The food was great (each attendee brought something ranging from Sangria, to chips and salsa to desserts), extra toys, poop bags and treats were provided. All treats were on a table and were healthy treats. Your pup only got some if you chose to give them some. I did not hear a dog bark once. All played nicely! Prince was more shy than Lady which surprised me. It was very cold for us, below 50. It was forecasted to be warmer. Lady and Prince have plenty of coats but I was expecting it to be sunny. Instead it was windy, cloudy and cool. Someone leant Prince a little green coat because he was just shivering. What a bad Momma I am not to pack extras (can you tell I never had real kids). They did have a warm fire pit going and now we all smell like a campfire. Anyway, here are some pictures! I would love to start a group like this in Columbia, SC. Anyone else out there????
Signage directing you to the hosts home!
Scoping things out wrapped in a blanket and in Momma's arms!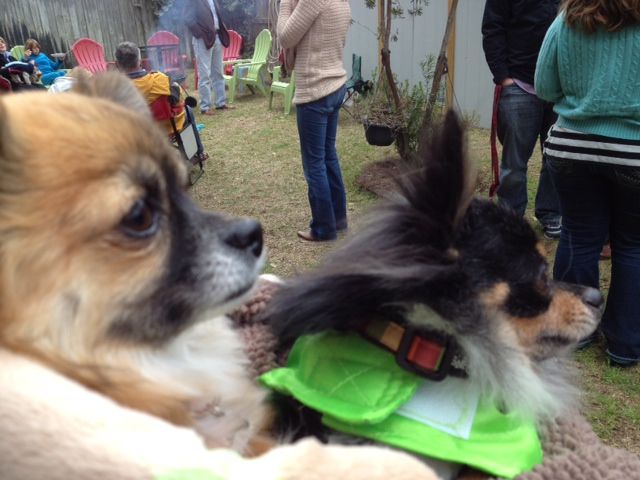 Prince says hi to a little one his size (the pup also trying to stay warm inside Mom's coat)
Lady checking things out....What she is really saying is Momma, why am I wearing a summer shirt it is below 50!
Meeting a slightly bigger friend.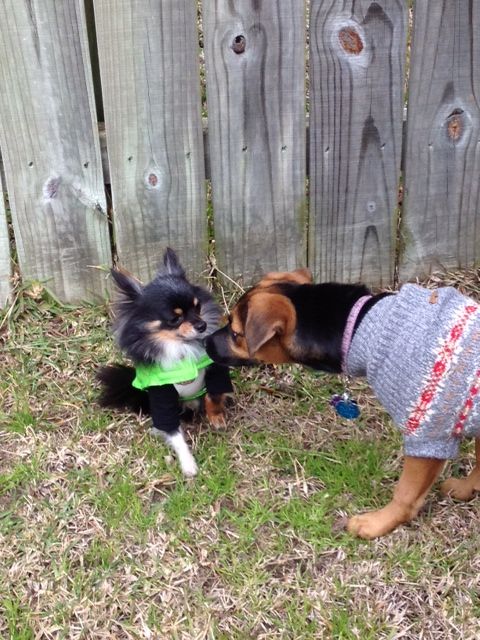 A little cutie that was there...loved her sweater!
Worn out, they slept the whole way home!