So after a long 14 hour day traveling to pick up the princess we are finally home and Mimi is doing great!
We are, drank, and pottied!
Now what you really want....pictures!!
Already a daddy's girl!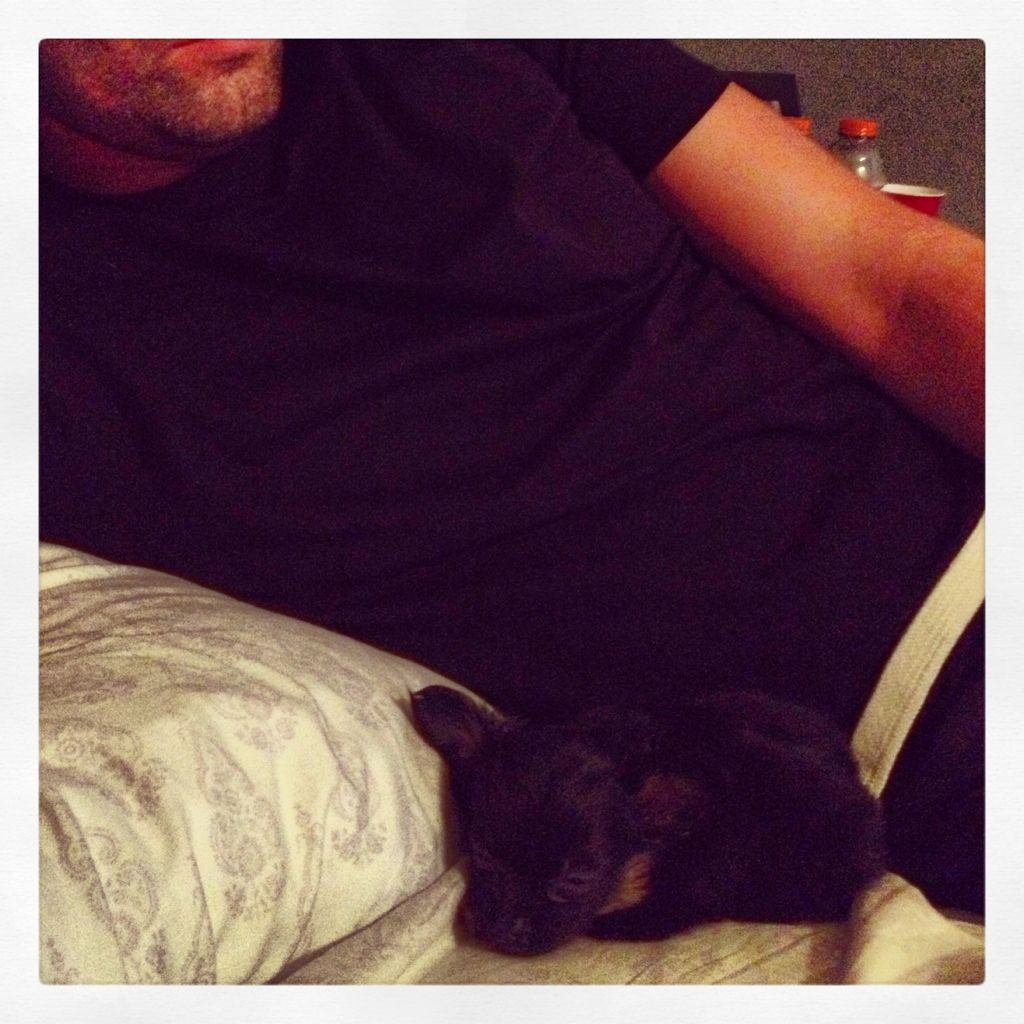 An outfit from auntie Elaine already fits!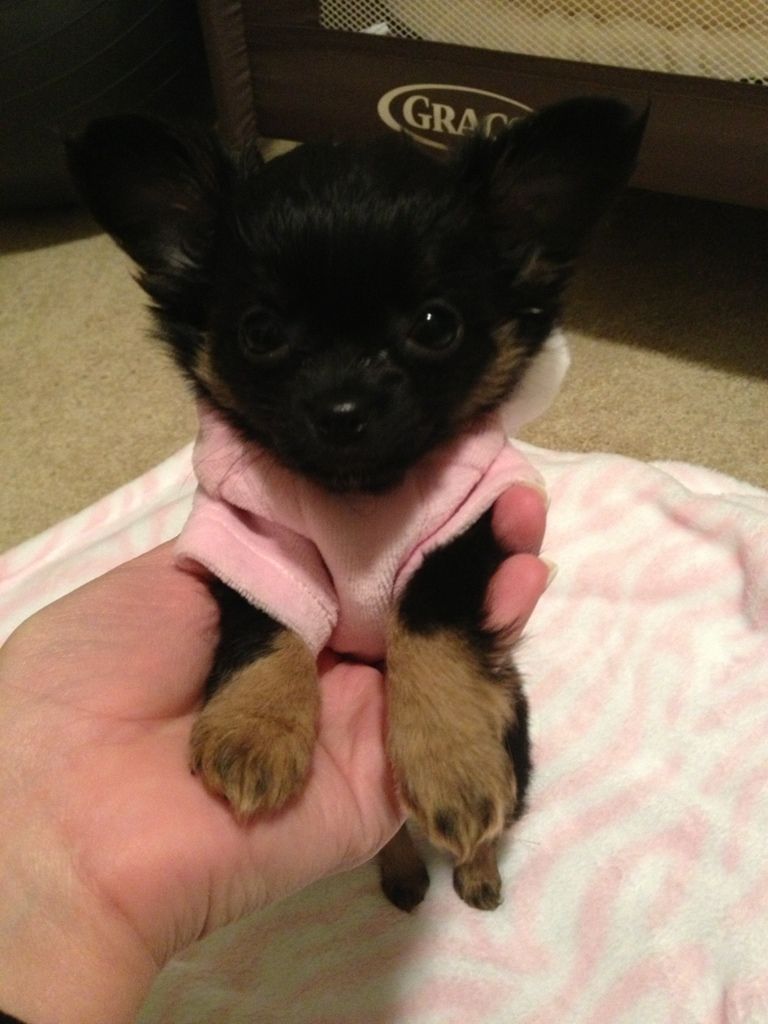 I loves pink!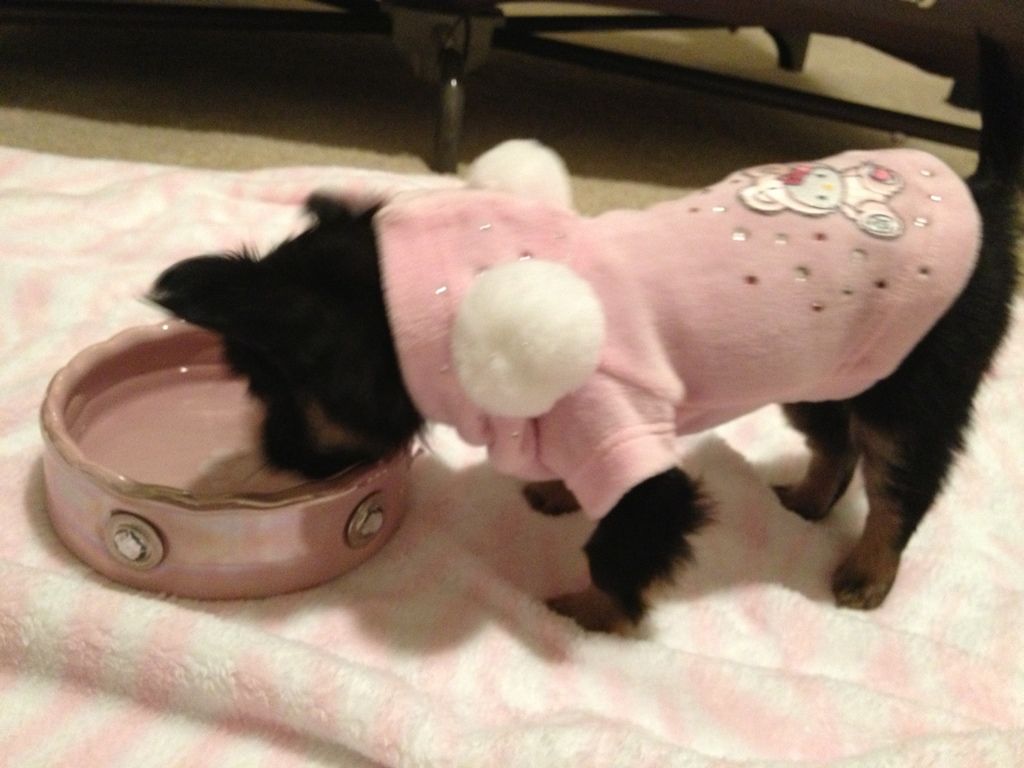 Hi my new fwiends on CP!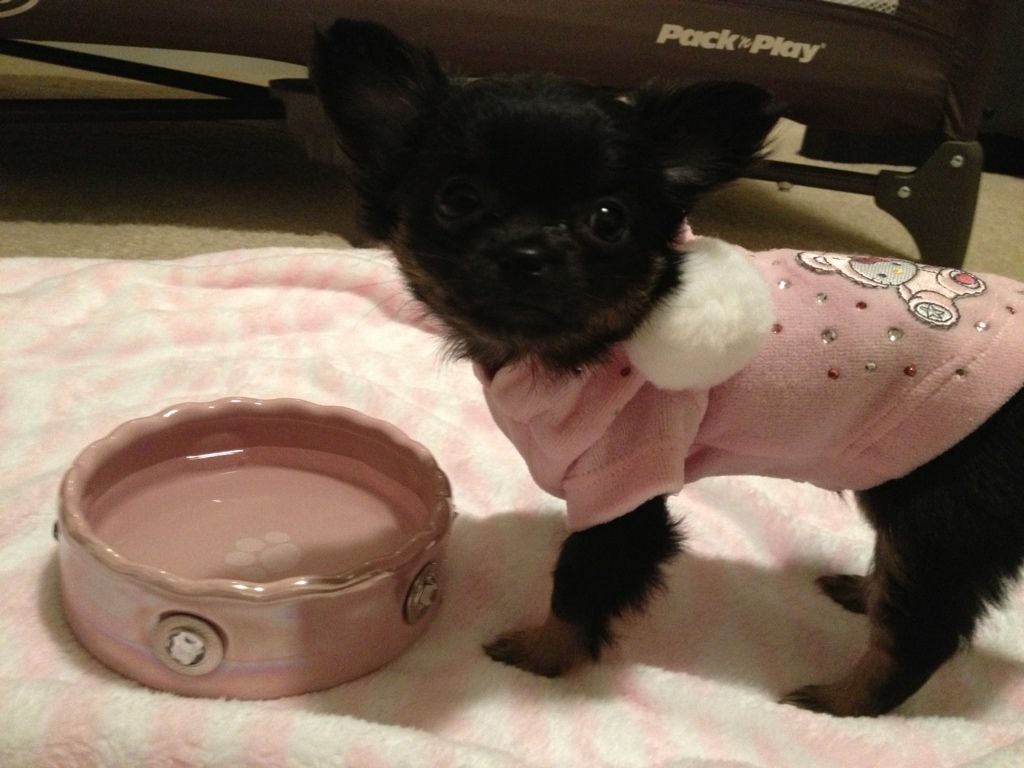 Can someone help me get this off?
I think I iz stuck?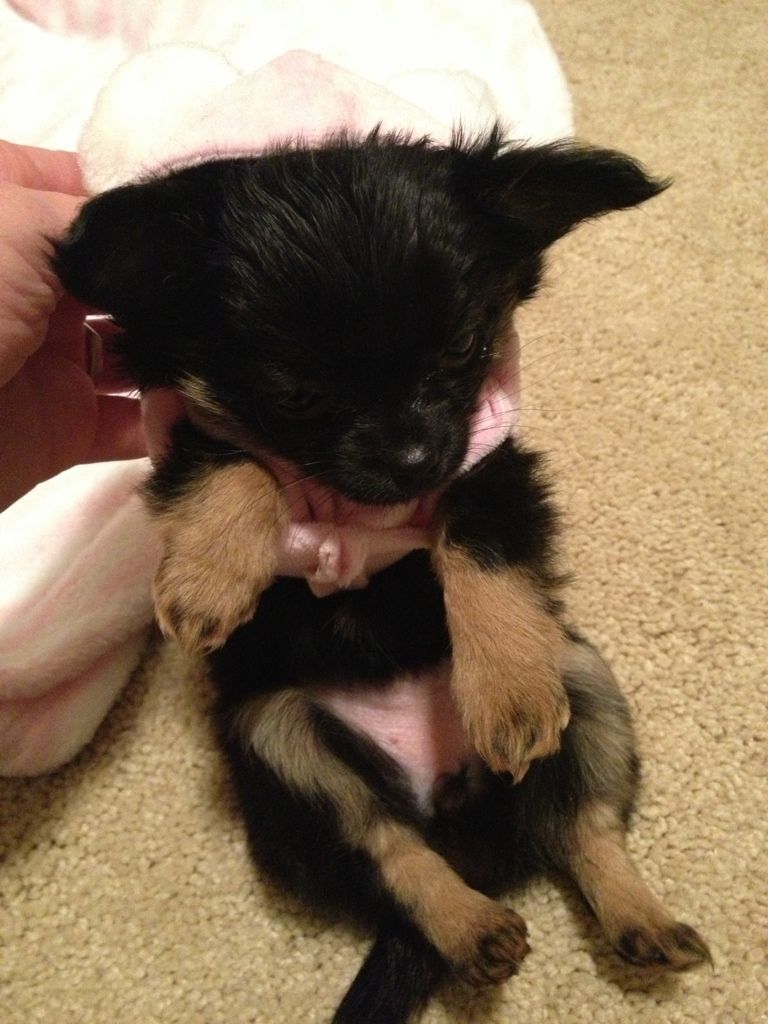 Sent from
Petguide.com Free App