Hi!
Mimi has been settling in quite nicely! Leo still loves her to death, Mojo doesn't really play with her but he's not mean either, and then there is Lola. She doesn't care for her at all yet.
Mimi has been spending short amounts of time in her playpen and she hates it! Squeals like a monkey, but I think it will get better. She's been sleeping with us in bed at night and eating a lot more food.
She is a very confident little thing, always strutting around looking for trouble, where as Leo was much more shy than her. She also doesn't mind wearing clothes either. So far, she still hates the car, she pants a ton in there.
I'm so glad we got her, I already love her to pieces.
I tried getting some pics of her but she won sit still and when she is calm it's because she's sleeping, lol.
Here she is: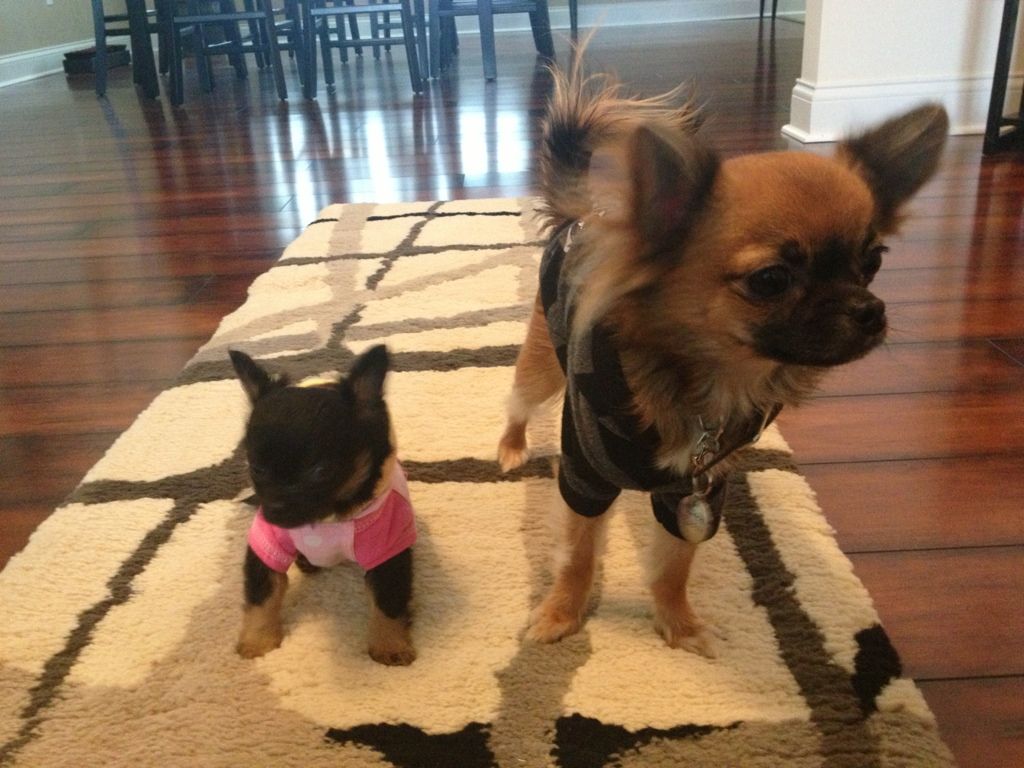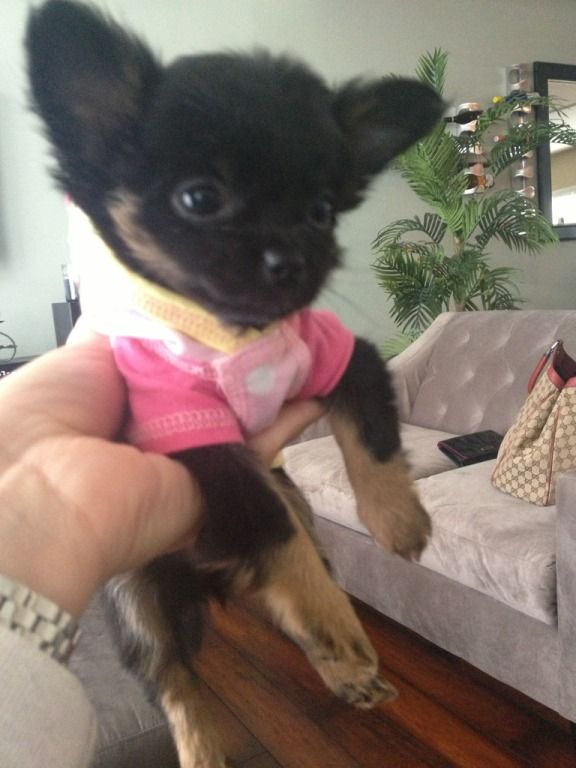 Sent from
Petguide.com Free App