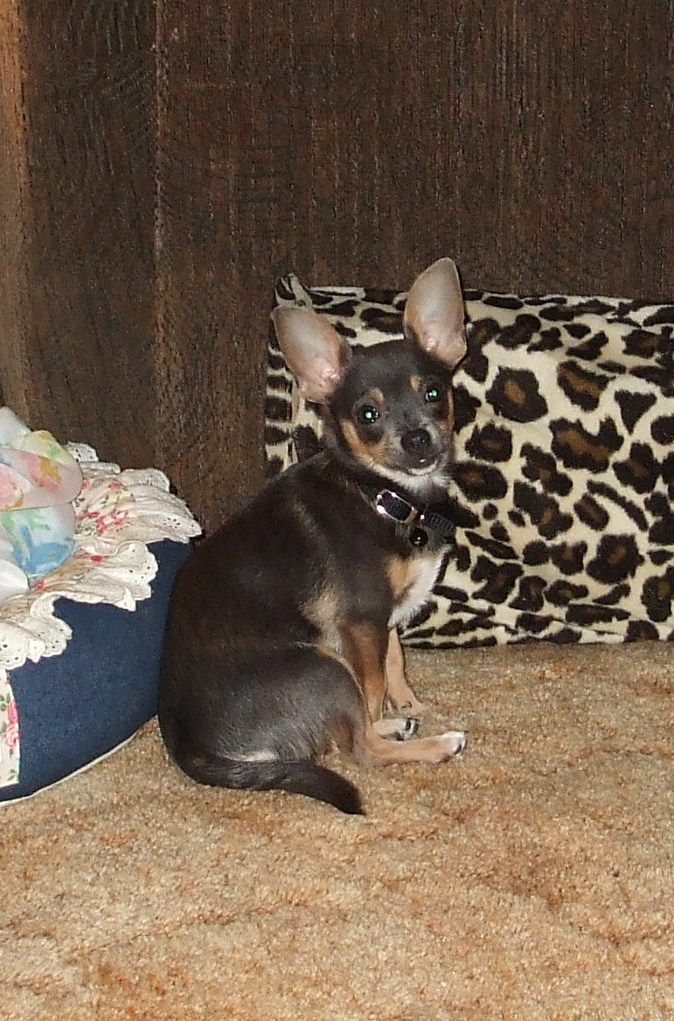 Sweet little Muffin is no longer a baby girl now shes a grown lil lady. Had her first heat and will be off to be spayed soon. Brings tears to my eyes and warmth to my heart knowing shes not alittle baby anymore.. But to us she will always be our baby girl.. MOM & DAD LOVES YA MUFFIN!!
Here she is in her fancy snazy bloomers durring her heat cycle which shes now done. NO MORE LOOKING FOR BOYS FOR YOU!!
She would stand outside just sniffin the air and panning for boys WELL TO BAD LOL!! NO BOYS while moms around HA!!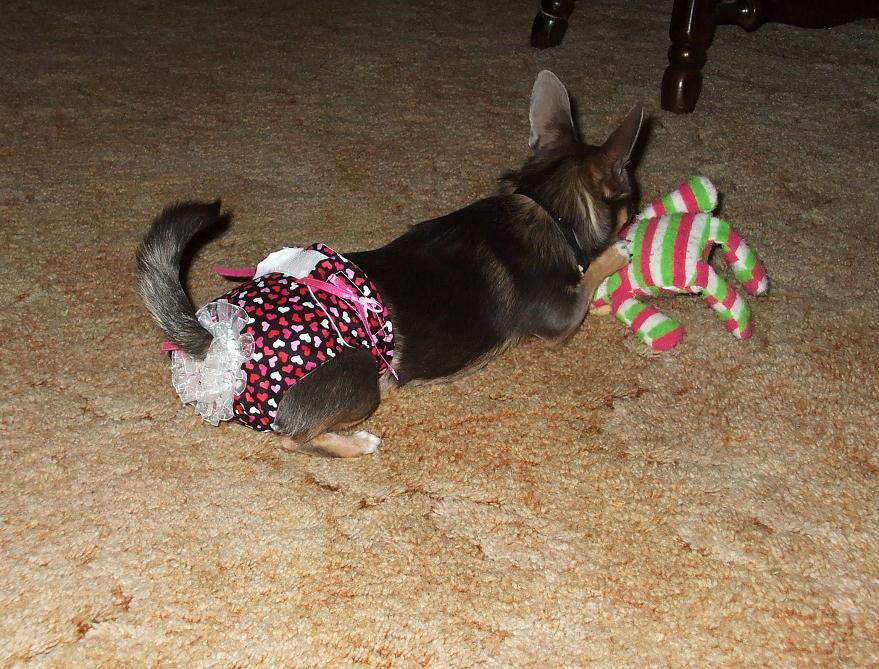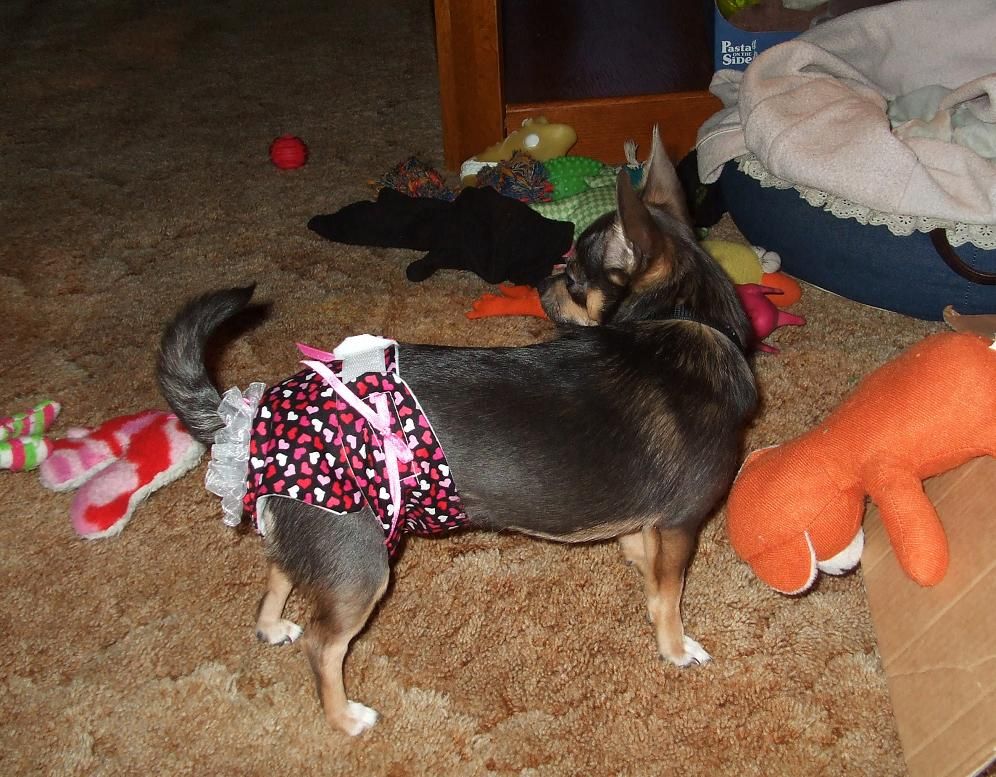 __________________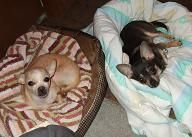 "Deja Voo" & "Muffin" My sweet little girls.
Saving one rescue at a time.