I want to thank Butterbean's dad for all the great information on the dog friendly things to see and do in Savannah, Georgia. It is a beautiful historic city with many parks and dog friendly places to eat. The pups have enjoyed things so far....
Here's a pretty picture of Forsyth Park with the azaleas beginning to bloom.
Momma these flowers smell really good....did you dress me to match the pretty flowers?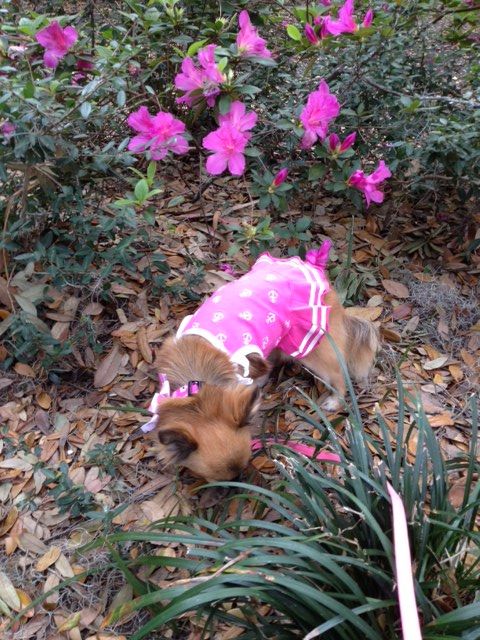 Hi Mom, I love this park!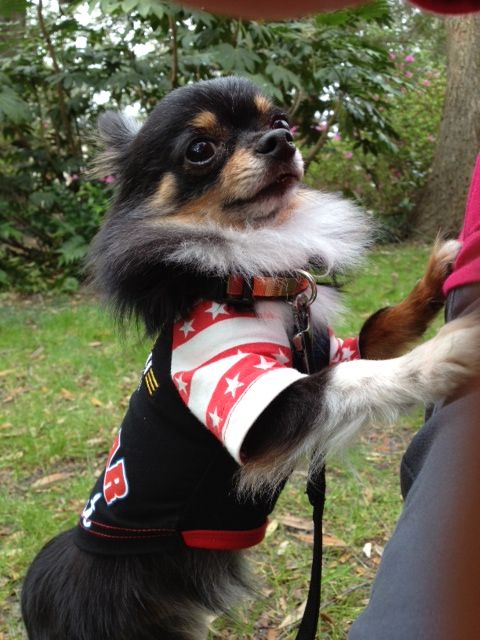 Did you ever take a ride on a decorative metal rooster? This is on the porch of the place we rented which has an artsy flair to it.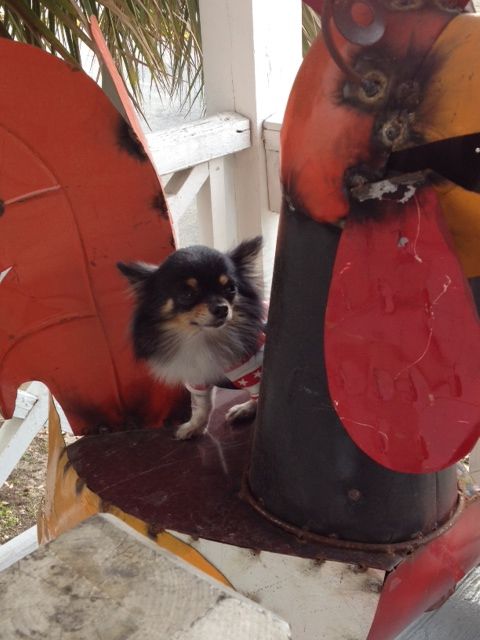 Day with hubby and the pups....much better than a day at work!
Hope these pictures aren't sideways. Let me know if they are. They look right side up from my end but anothe poster suggested my pics are sideways!