I met my little baby and her actual sister when they was 10 weeks old. I picked my baby up at 12 weeks and now come April 1 she will be 10 months old. Time seems to have flew and I am so glad that I have took millions of pictures as she has grew up. Here's a little time line...
Starting at 10 weeks... This is a picture of her and her sister at the breeder's home the first night I met her...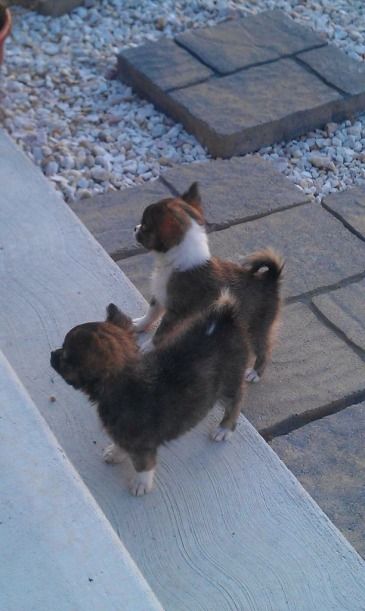 I left that night in love with her but scared about the price and what my boyfriend would think. I didn't want to pay a lot for a puppy that I really didn't want ( I loved her but I originally didn't want a chi.). The next day, I decided that she was too cute and that I had to have her ( also a lot better then traveling 200 miles for a puppy the same price). I placed a down payment on her and at 12 weeks I went and picked her up.
I don't have any pictures of that night though.
It was to dark out.
The Next couple pictures though are from the first couple days that I had her.
My mom was loading the dishwasher and Mia wanted to help her out.
Next was the picture of her on the way to the vet for the first time. I don't have an actual carrier for her but a Victoria's Secret bag works just as good. She wanted to know what was going on.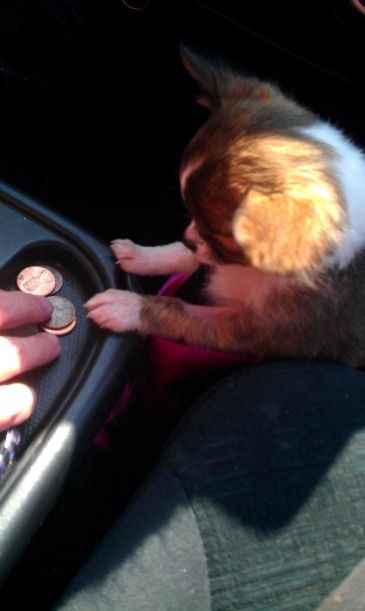 After a few trips to and from my college apartment she knew it was her bag and she was allowed in it, but she was a little to short.
First time anything scared her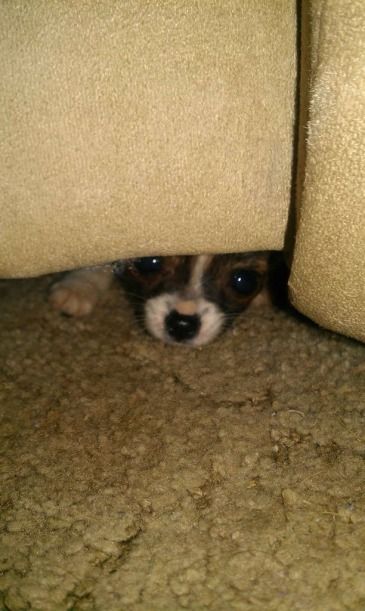 Next thing that happened in her life was her grammy got her fixed.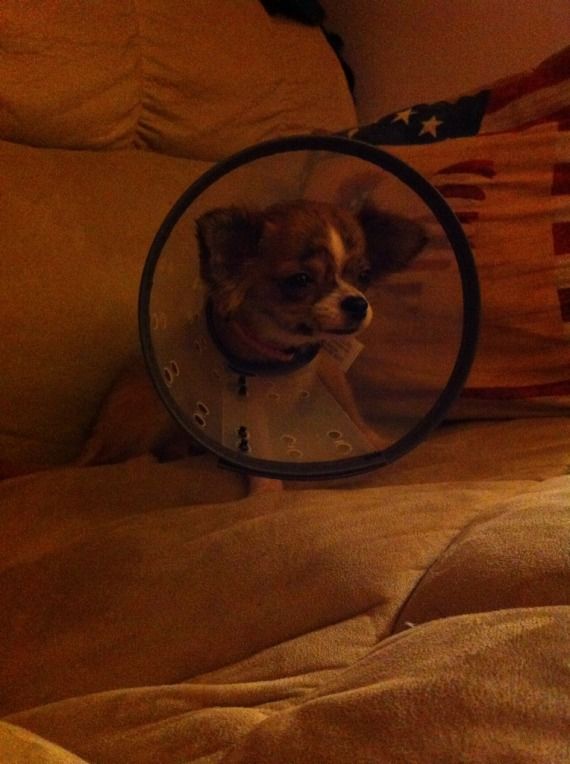 During my winter break I was packing up to come back to college and she didn't want me to.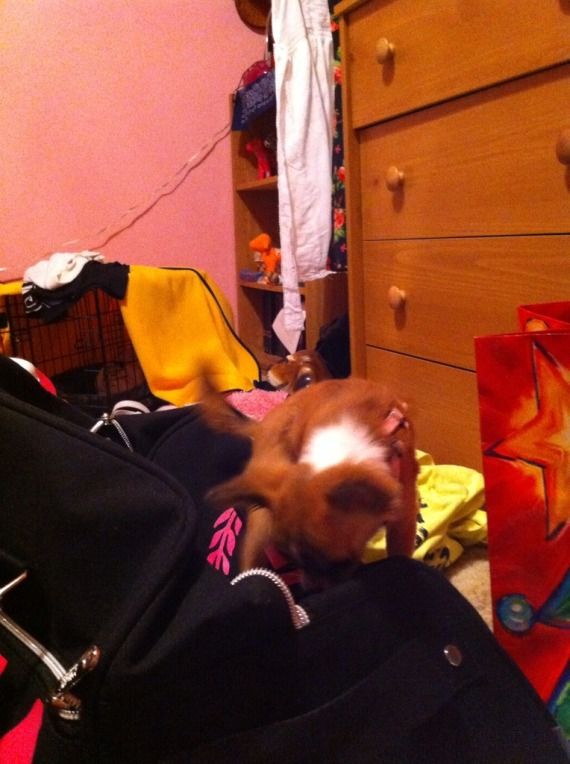 I can't forget the money... She loves her money...
And now at almost 10 months, she still has her attitude, she is happy and content.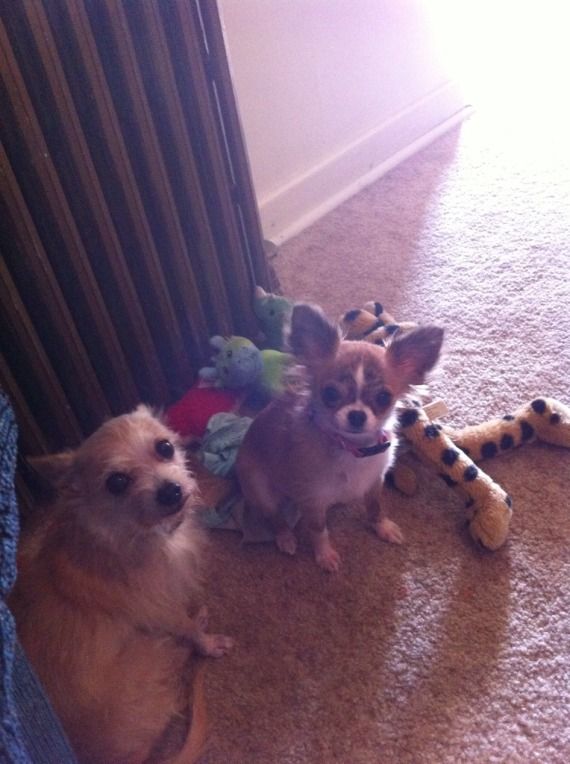 Sorry about the overload of pictures...I'm learning and I learn best by doing it so I'm actually practicing in a way... Hope you enjoy...