I have been looking for a basket or something to put Jaxx's toys in for a long time. Everything I have found I was not happy with for style or Jaxx has a hard time getting into it. I just realized that I had the perfect basket the other day and did not even realize it. Jaxx loves it. The pic with Jaxx and his tongue was so funny I just had to share.
Perfect basket! Also known as Jaxx's new catch all.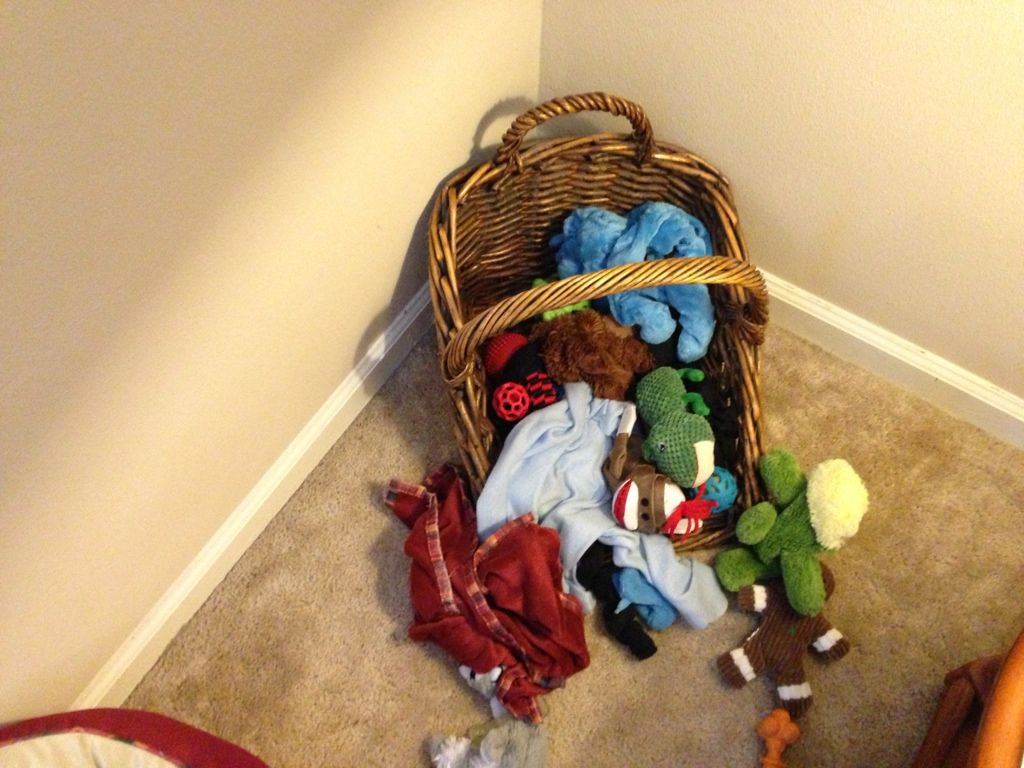 I can take all my toys out at once to play with if I wanna and you cannot stop me!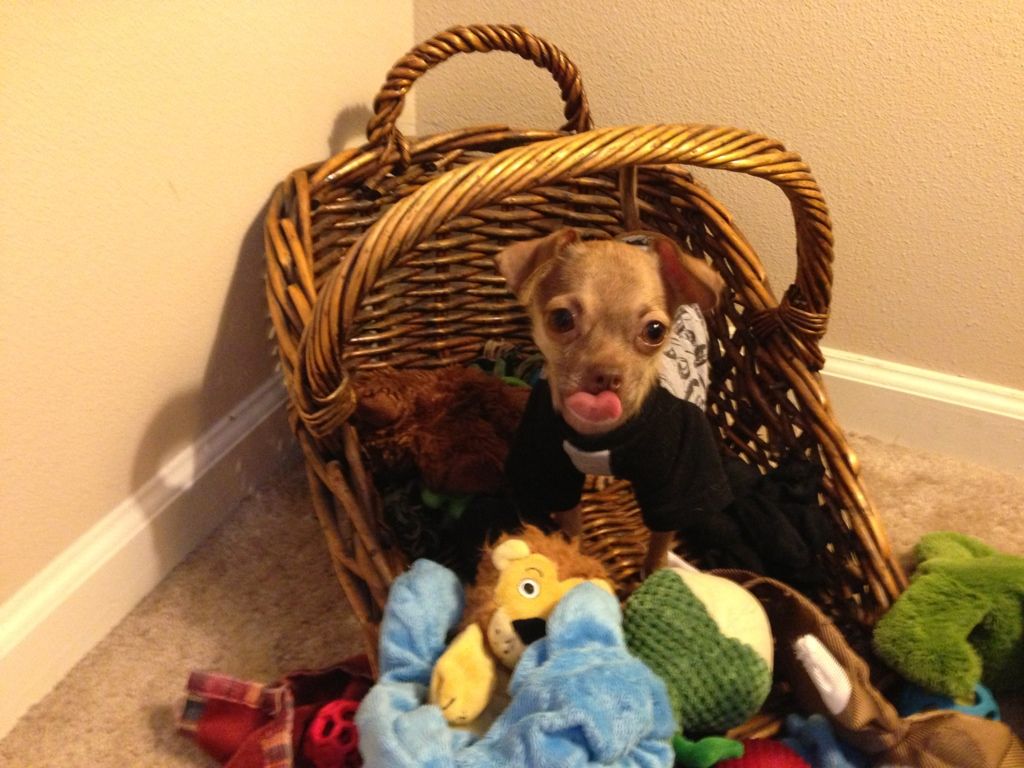 Let's go for a long walk Mom...quit talking already!
Random pic of food for Pidge since she always temps us with food...
Yummy spinach crisp salad that hubby brought me home last night