Ivy has finally stopped chasing and biting my kitty, Devotchka.
Poor old Devotchka has spent the last couple of months hiding upstairs. Then all of a sudden they have become the best of friends which has really surprised me. They are hanging out together all the time and keep grooming each other!
Ivy and Devotchka sunbathing together.
Having a kiss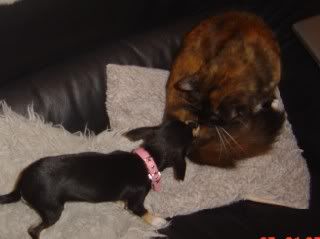 Please play with me Devotchka!