Jaxx and I have been having a really relaxing week. He seems to be having clothes problems lately but it has been so cute.
I want to wear the blue shirt. I just cant get this one off. (Jaxx did this while we were shopping. He came running to meet us at the door at warped speed running on 3 legs since the other one was caught in his shirt.)
Mommy...could you teach Daddy how to put my harness on correctly.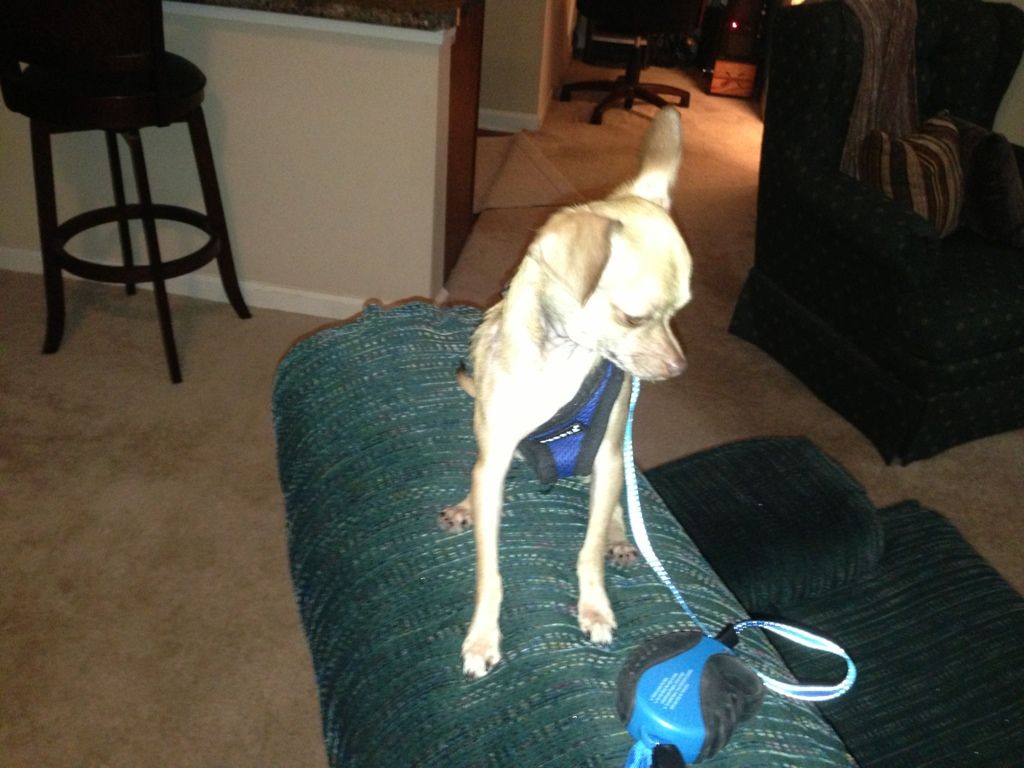 Randome picture-Mr Bees Potato Chips! Mmmmm arrived today from WV! The best potato chips but only available in WV and parts of Ohio