Lori, the sweet lady/member that makes the Vintage Bitch carriers made this Tutu. It's gorgeous! Thought I'd share.
It's too big for Jade, but she was the only one that was going for dress up this morning.
The detail is amazing!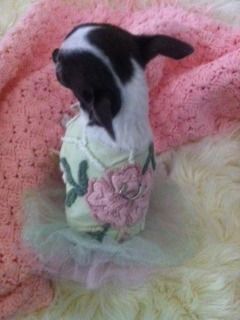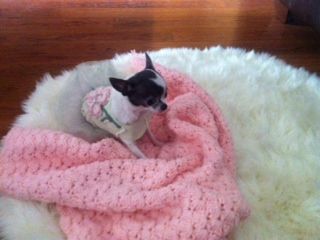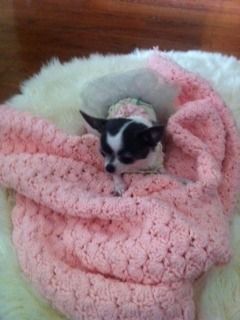 And a few shots of her little Juicy Couture outfit.