This past week I spent in Florida visiting my in-laws. My girls stayed with the breeder we got Thai from. They had a great time playing with all of the other Chi's, but gosh did we miss them!
Of course I had to bring them back some presents, as well as some Chihuahua loot for myself!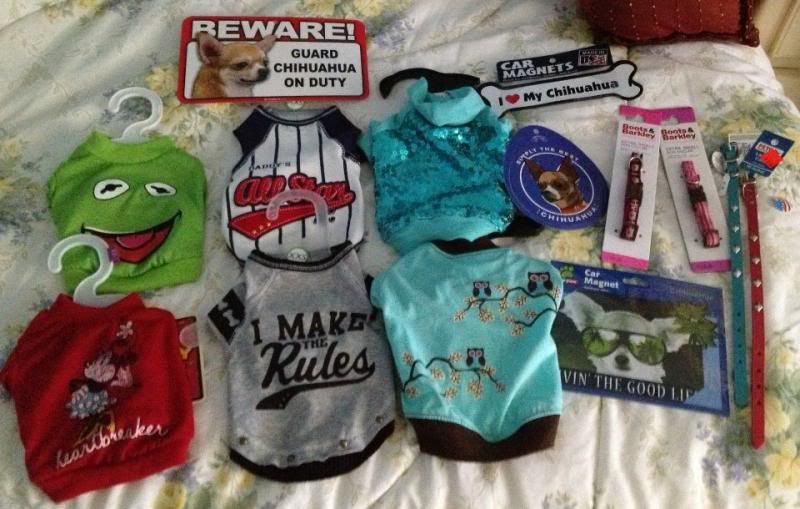 We picked the girls up this morning. They were SO excited to see us! They've been sleeping/cuddling all afternoon. Worn out from their week lon play date!
This was the girls in their bed on the drive home from the breeders
Cuddling on me! I missed this so much
How can you NOT love her??