The dogs enjoyed some time on the back deck today in the perfect 70 degree weather!
Checking out my housemate's hideous iron fish!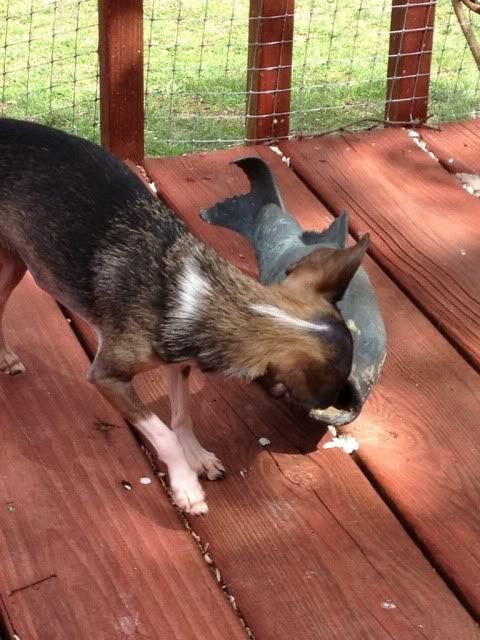 Jazz decided on a quick check-in.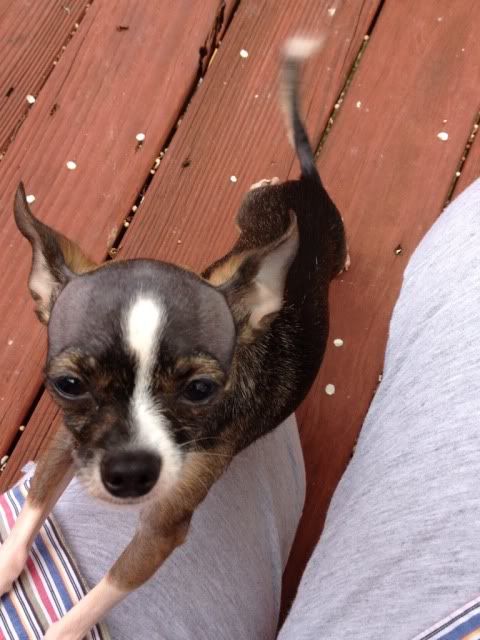 If you look closely (cell phone pictures so the clarity's not great) you can see that Tango managed to get a petal stuck to his nose. He tried to lick it off, rub his nose on the deck, various other things, but it wouldn't budge.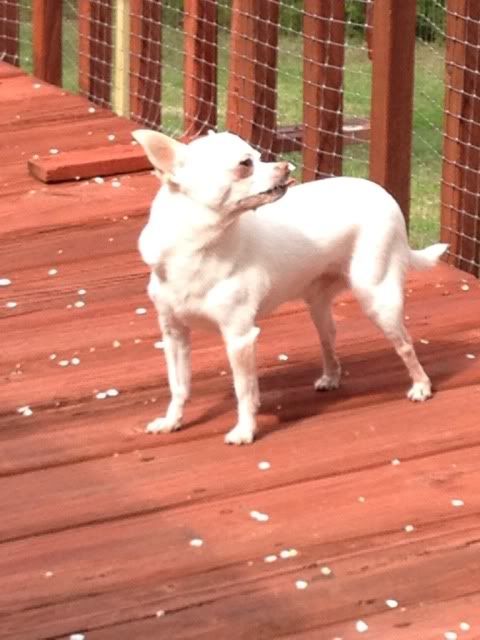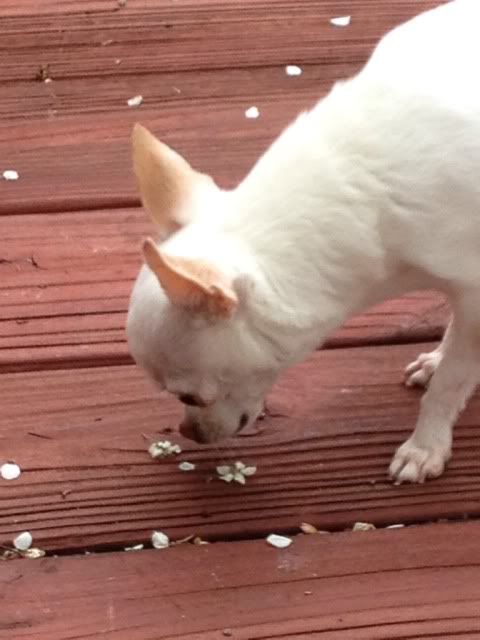 Finally he gave a giant sneeze (that's what that hideous expression is) and dislodged it. Success!