We went camping on some BLM land in the desert last week. It was a relaxing trip because it has been a rough month. The dogs were POOPED because they had been dog-sit at a friends house who has a dog with lots of energy who loves to play, we were only home for 24 hours before we left camping. It was a lot for them but in the end they enjoyed laying around in the sun. Nova stayed at home for this trip- a friend of our stopped in on her. She is nowhere near being able to go on a trip like this and I feel bad leaving her at home- but when we adopted her we decided it was better to keep camping without her than punish the other family members by not leaving the house for two years! I think she actually prefers it on her own
I am planning a trip in June to a hotel and my goal is for her to come on that one. Anyway here a re the pics- mostly of the doggies sleeping!
Kerri claims her bed-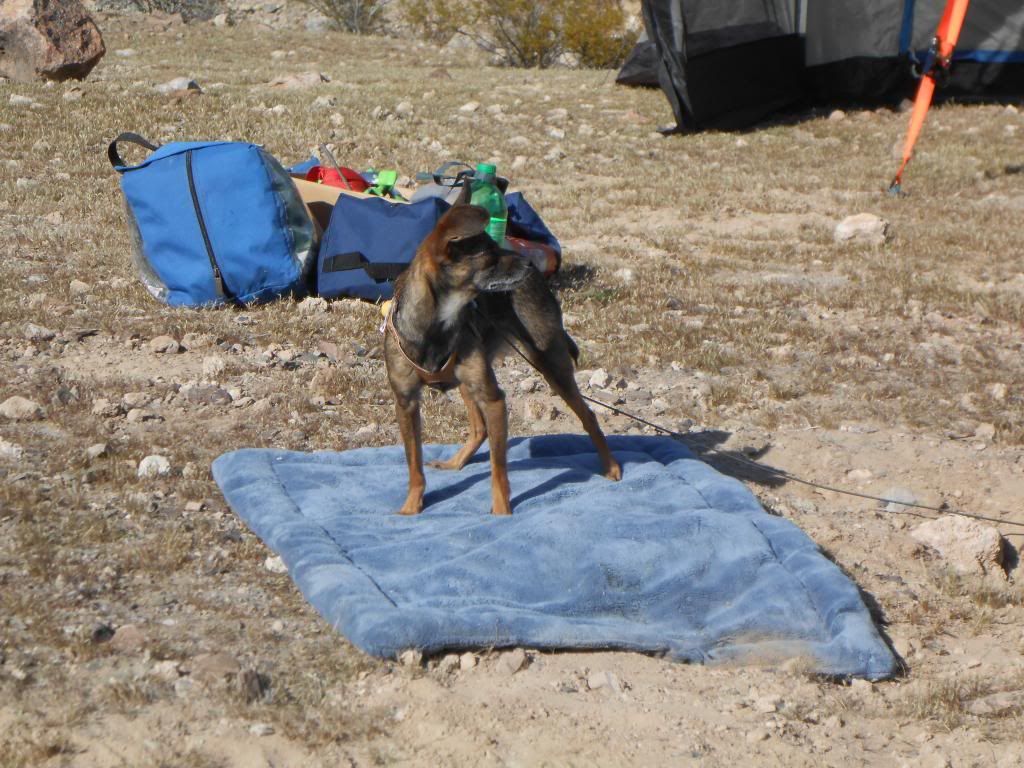 Sleepy dogs-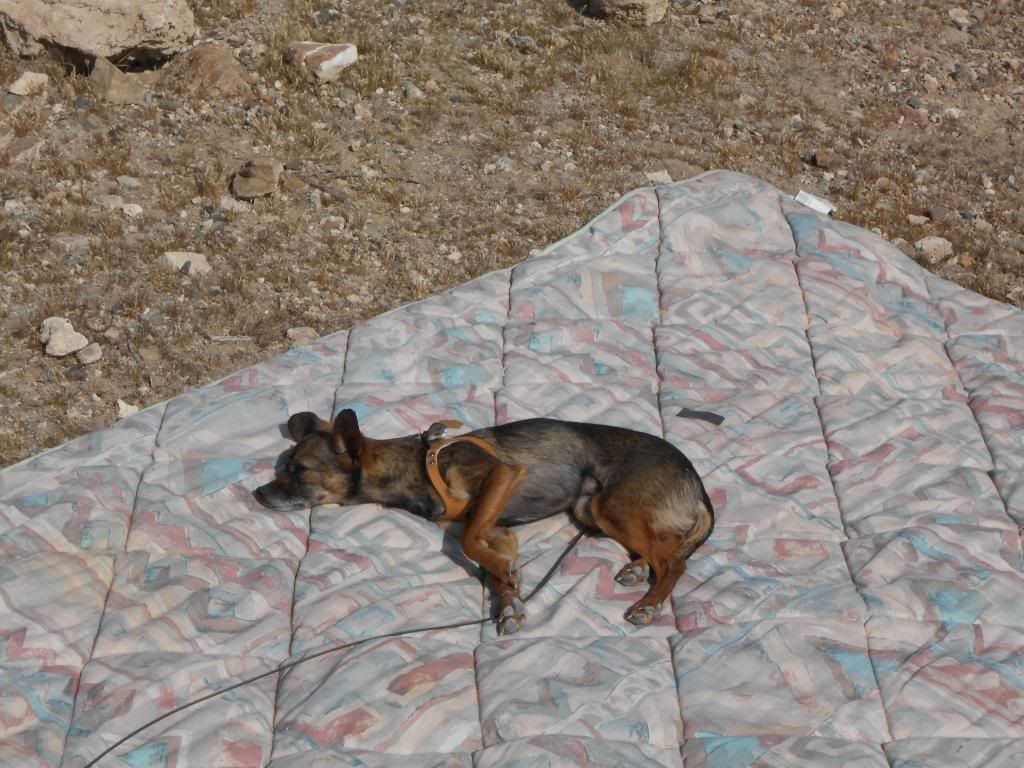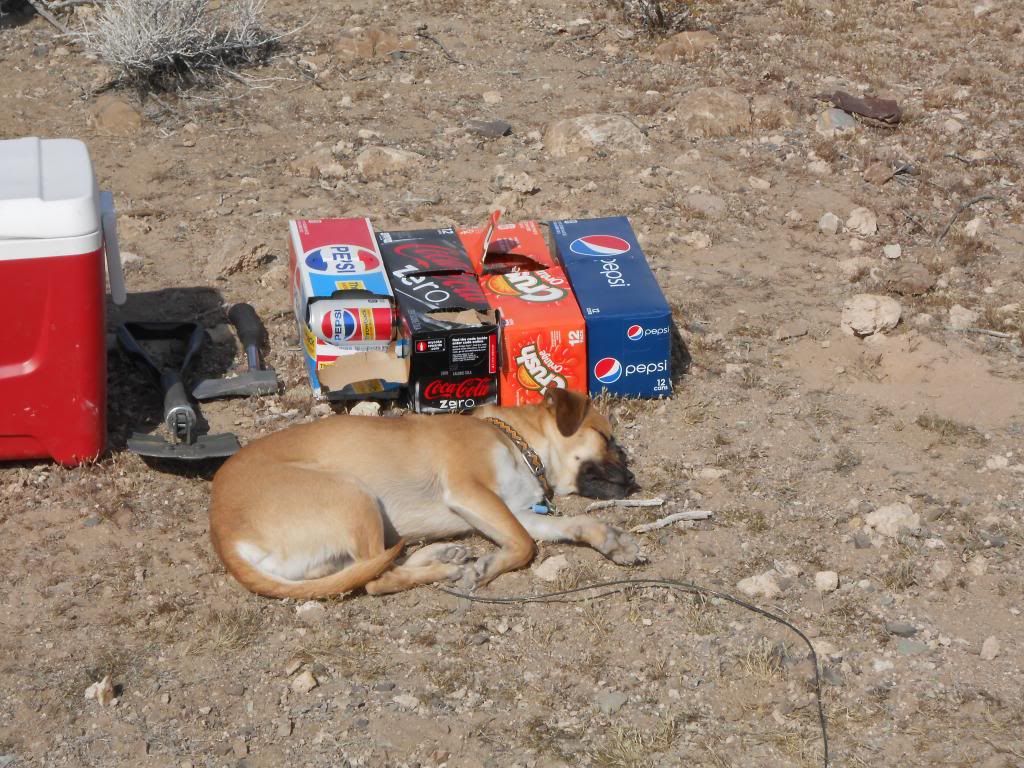 Sleeping in the dirt-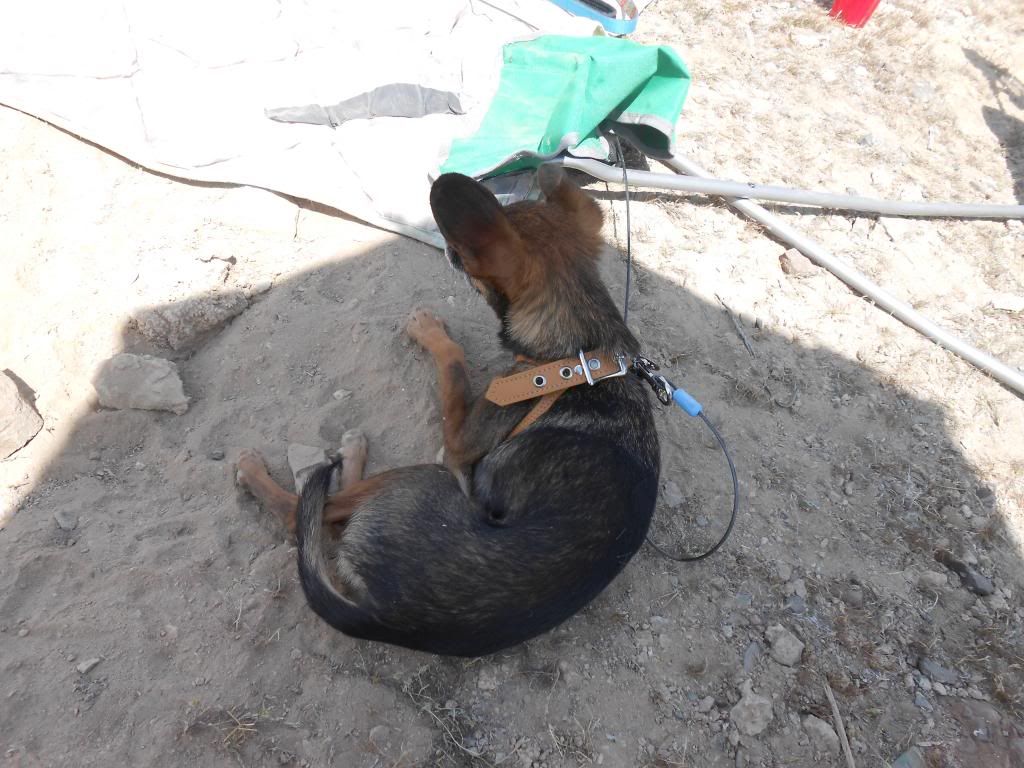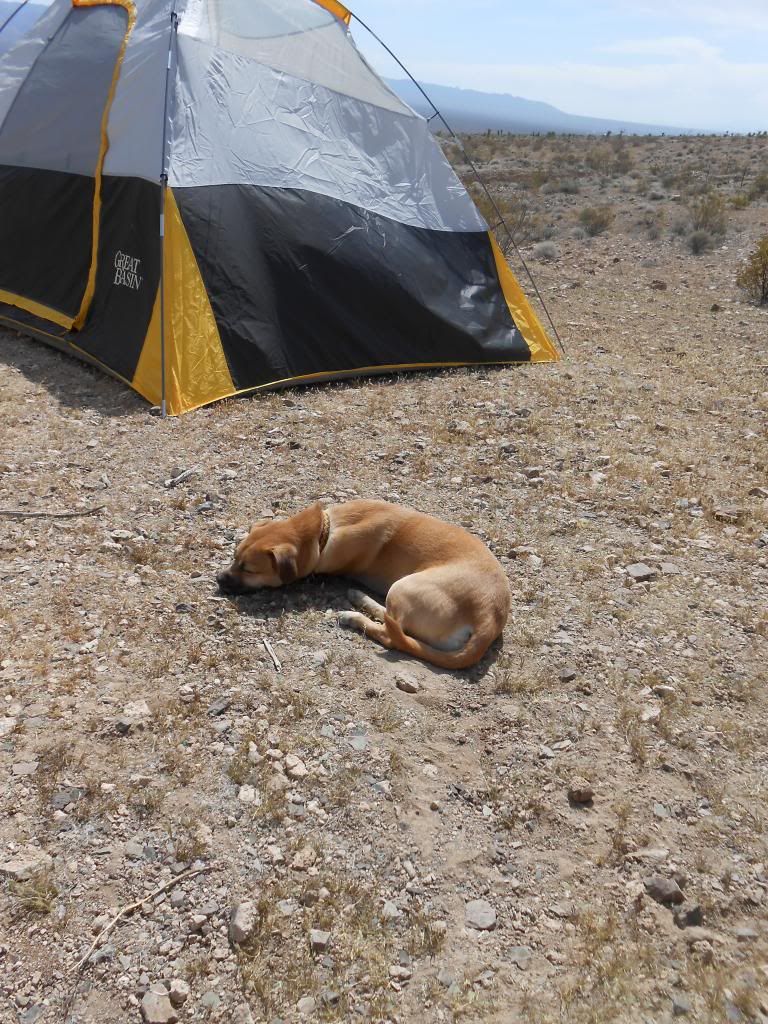 Desert flowers were blooming- we were so lucky, they don't happen often or last long!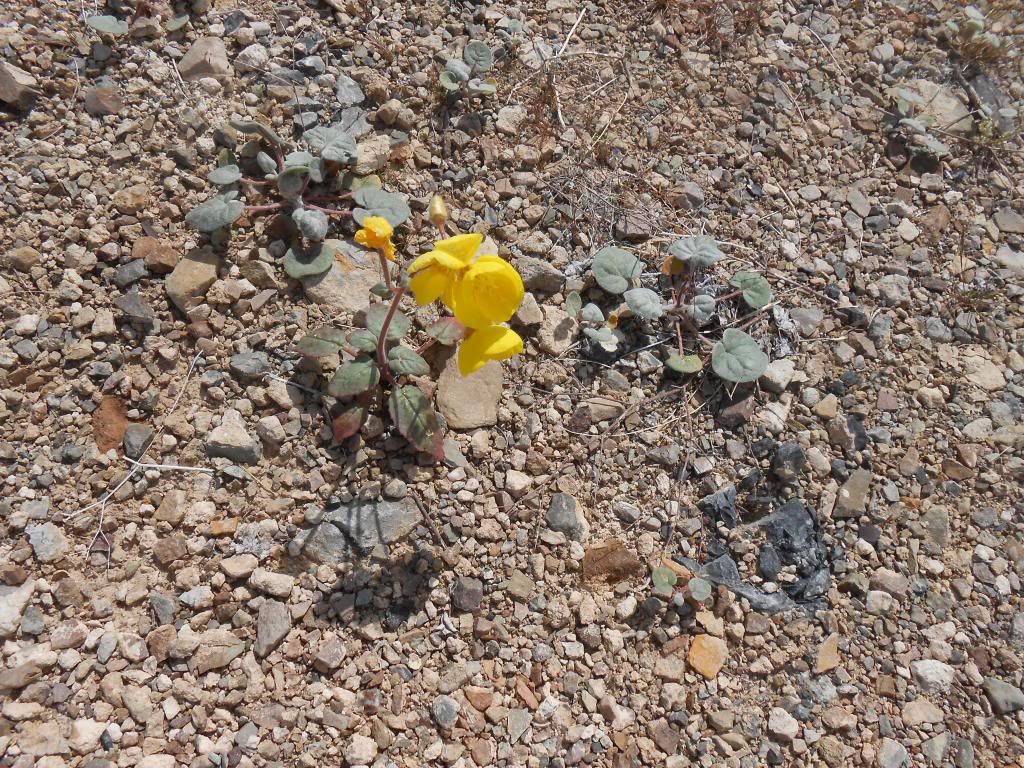 One last shot of Kerri! Her buddy belt has actually been perfect for the tie out I use when camping because the ring on the belt moves around instead of pulling the harness around. It was also nice this trip cause I swapped my 25 food cotton leashes for this aircraft cable and it got tangled a LOT less. If only Kerri wasn't bird of pray food I could let her wander around free like Copley!