We got our new clothes and we did not want to do a photo shoot as we had other activities on our mind and mom mentioned a naughty word in our house. BATH! So here are some of the best shots mom could get.
Our Order
Sonny's new Sweet Coco Hoodie (to match one BG already has)
Winter Wonderland Vest to match the dress I got BG for Christmas 2013
Our 2013 4th of July Outfits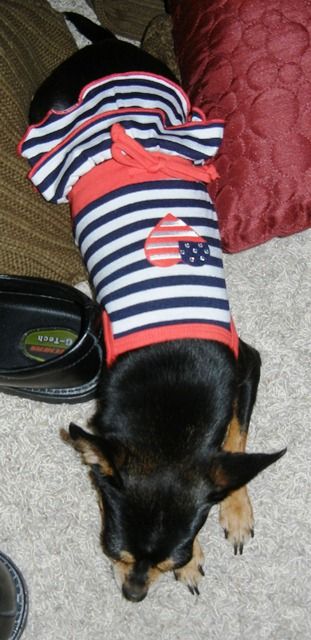 And this is what we wanted to do instead of a photo shoot. CHI WRESTLE We tossed everything off mama's bed and had a good time. She got tired of chasing us to put us in new clothes for photos though!