Just want to thank everyone who chimed in on my thread about a wk ago about ordering dog food online and also about fromm dog food.
I received my order yesterday. I ordered through petfooddirect and used ebates.
Leila loves it but then again she'd literally eat ANYTHING! FInn ate some but didn't finish his but he is a little slow with new stuff. He will come around i'm sure. Took these with my phone at the "unveiling" lol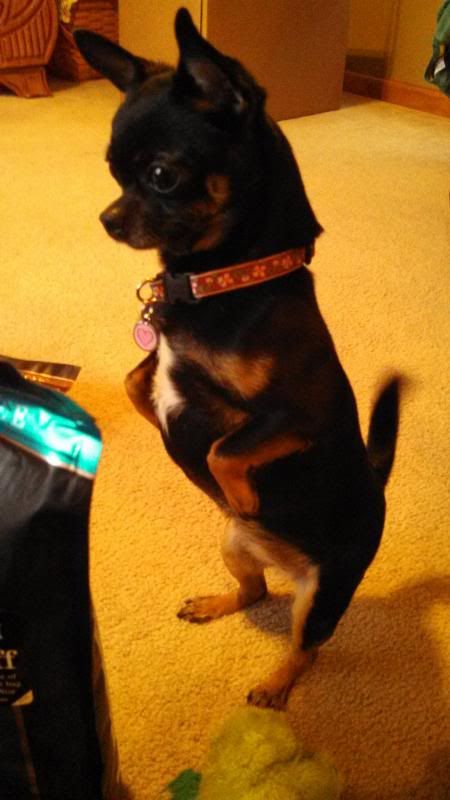 This is leila doing what we call "T-Rex'n" because she looks like a T-Rex when she does it. She stands up, bends slightly over and has her little arms just hanging there just like a t-rex.
SHe's a NUT!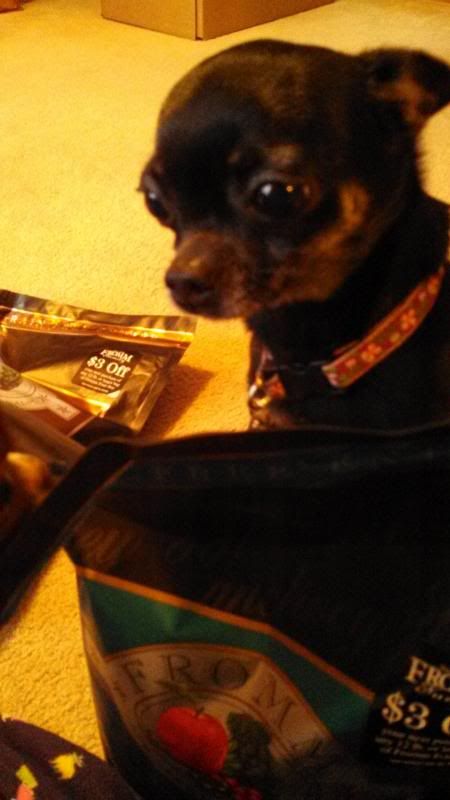 "mMMm what is deeees? Smells deweeshus!"
well crap photobucket won't upload my pics. I have quiote a few more, will have to see if i can figure it out.