I exchanged Jaxx's size 3 BB for a size 2. I absolutely love how easy Amazon makes to exchange things. I just sent out the size 3 BB to be returned today and Jaxx's size 2 is already here. All I have to say is I must really stink at measuring! I had measured that Jaxx was right around 12 inches behind his front legs where they say to measure for BBs. There is no way I could have measured right because the size 2 that I was expecting to fit on the last hole fits perfectly on the middle hole. I haven't tried it on with clothes yet but since we have 2 extra holes to play with I know all of his clothes will fit perfectly. Moral of the story I stink at measuring Jaxx for clothes/harnesses.
This one Jaxx does not seem to mind at all compared to the size 3 that he wanted nothing to do with.
Look Ma! I am a handsome boy!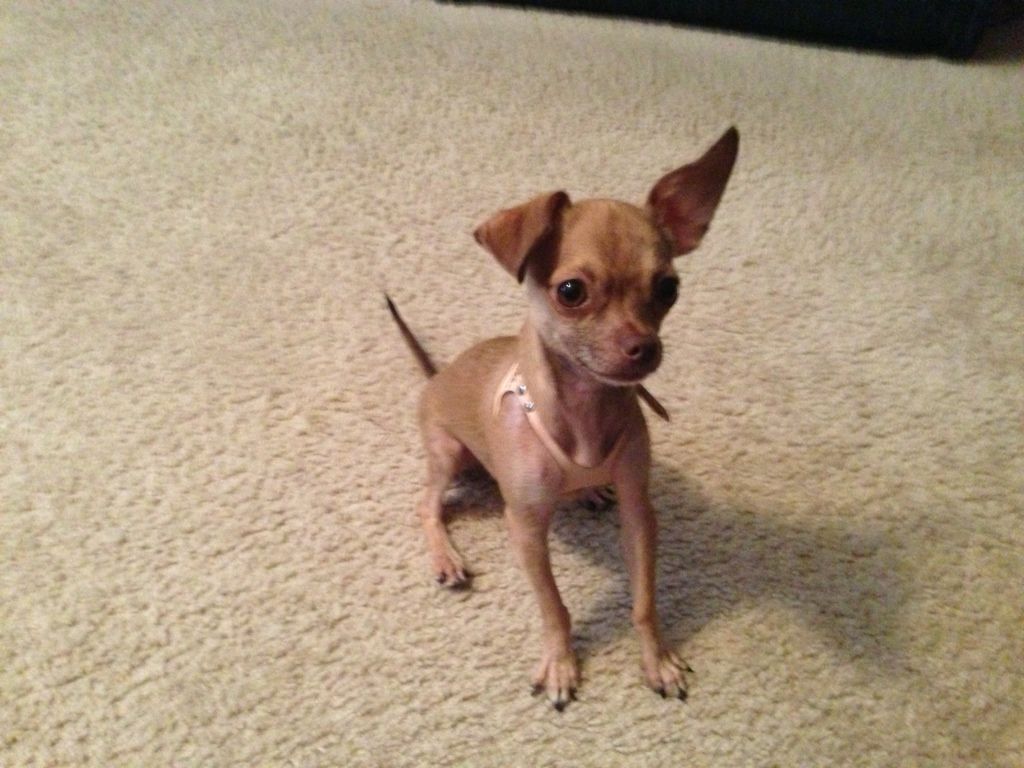 Yep I am cute and I know it!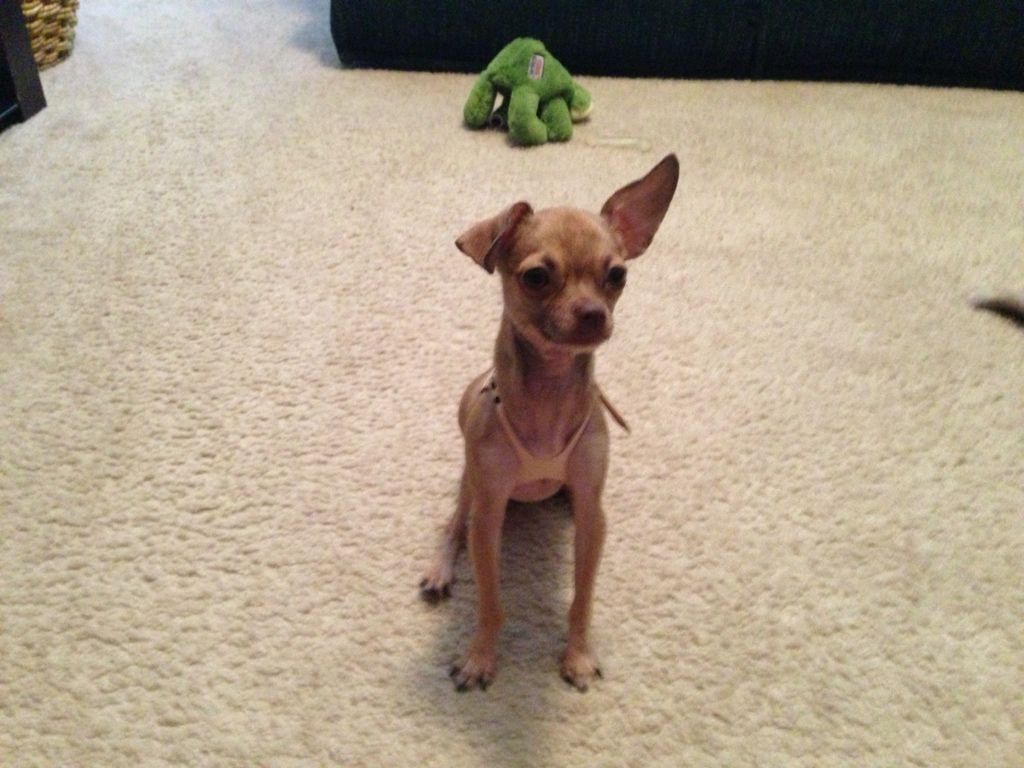 Mommy give me it now!!! (I was hiding his antler)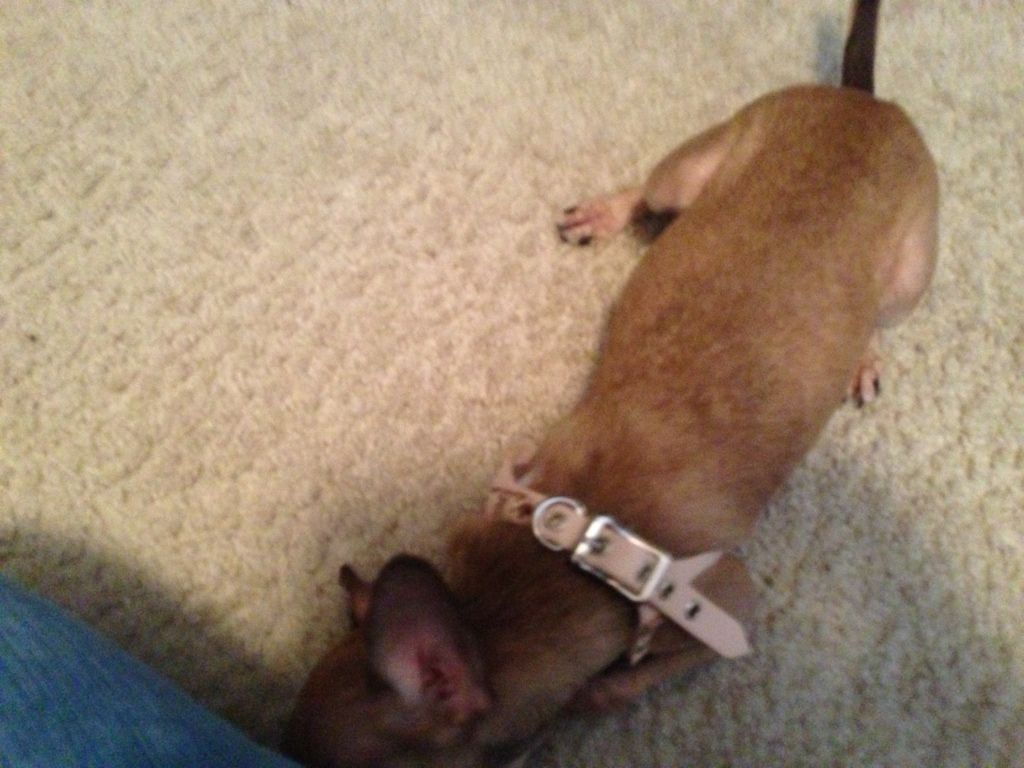 In the pictures the BB is on the 2nd hole but the 3rd one I think is the perfect hole for Jaxx without clothes.