Sorry everyone, things have been hectic lately! But, the good news is the pups are doing great. Tofu is still steadily gaining weight and is no longer thin. He's still being fed a slurpie type mix of food 2-3 times a day. It's become an easy enough routine and he actually sits in a tiny box with his paws over the side and rests in there.
I've found that he doesn't need to be held up afterwards and a few moments after mealtimes he's back in action. Regurgitation is rare now. The only time I've noticed is at night there will be a small stain on his bed every once in awhile.
At first he didn't like Roo. He's not very adept at 'dog language' and is bossy, plays too hard and pushy. Roo is happy go lucky and very animated in his attempts to play. Fortunately, he pulled Tofu out of his rut and the two are good friends now.
So, here's the pics! Tofu was dirty from playing in the yard in the first pics.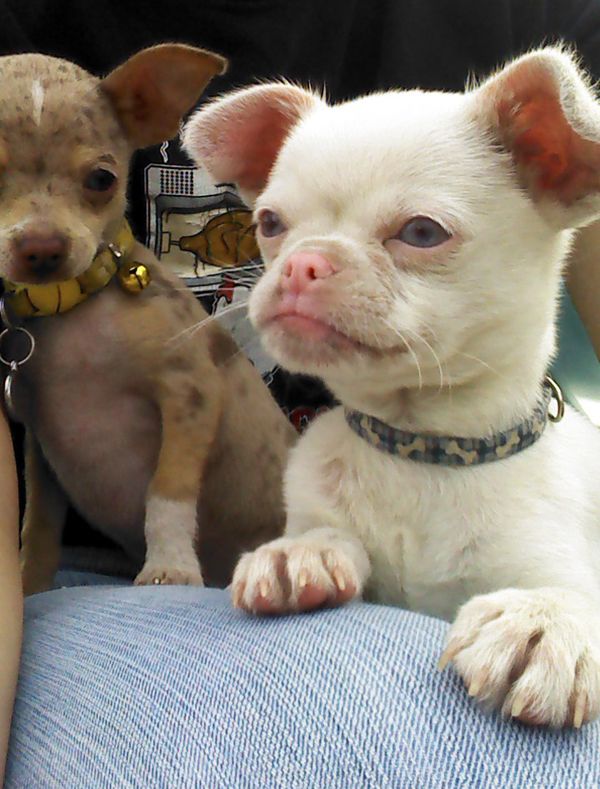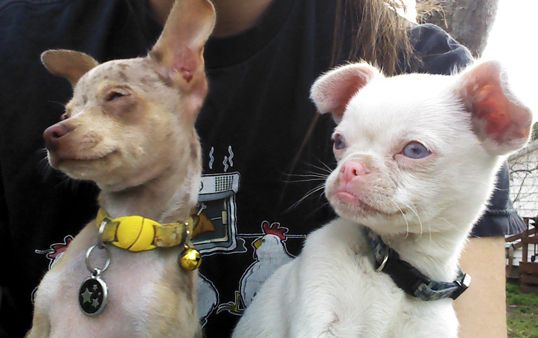 I'm not sure why ( possible past trauma? ) but he came TERRIFIED of the sound of dogs barking, even at a distance. He was hearing them in this pic. He's getting much better at ignoring them now.
And since Roo hasn't had much of a spotlight lately. Here's more of him. He is an ornery one! Only stops when he's asleep.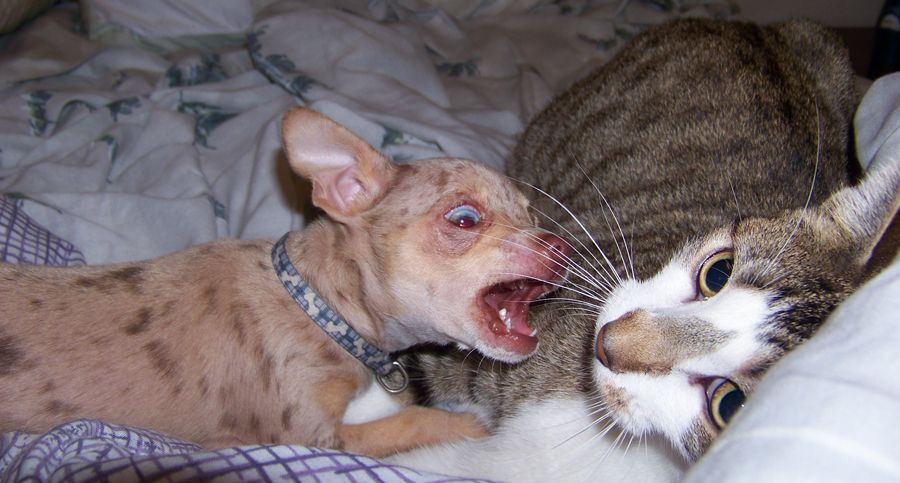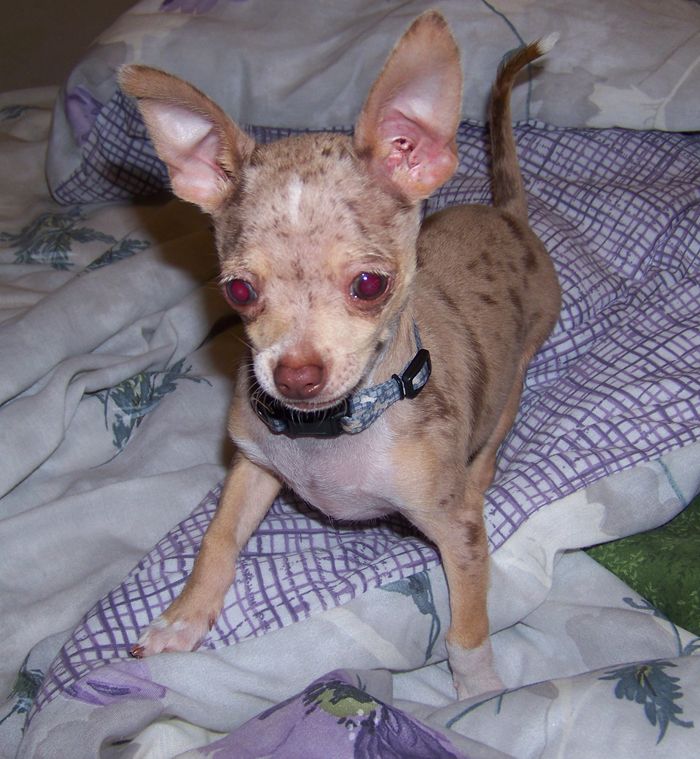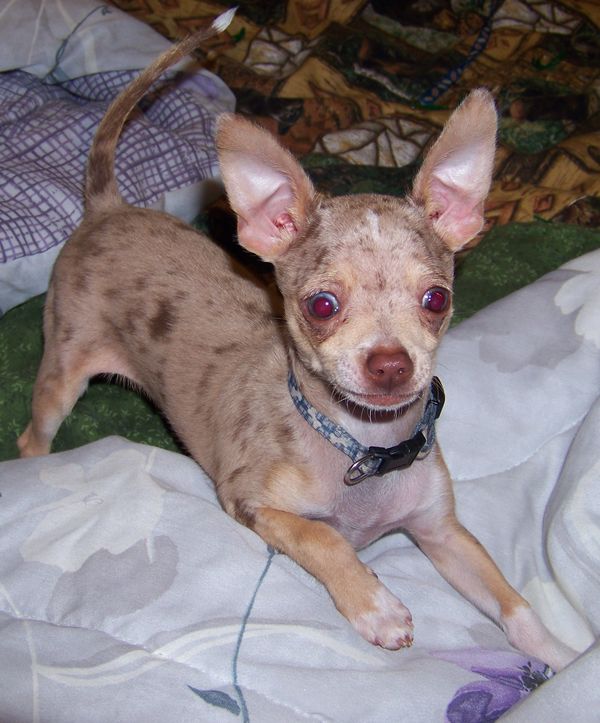 I have a question for those who have two male chis. It seems like these two are always mounting in play. And I mean ALWAYS. There's sometimes a little humping between the both of them, not often though, but one is always mounting the other all day long. If I have them both out and I look over I can bet money one is on top of the other and gripping with front paws. The 'recipient' sometimes just stands and takes it and other times lashes out.
Is this normal puppy play? No other pups I've had did this and for so often.