Hi friends! I haven't posted in a little while, life has been so busy! Between work, chi's, and my new love of spin class, it seems like there isn't enough time in the day!
Anyway, Mimi is 17 weeks old today and we went to the vet for her last parvo/distemper, yay, glad those are over. Beforehand we had lunch with my friend Leslie and Alice (Mimi's sister) and I finally got some cute pics I wanted to share!
FYI, Mimi's vet visit went great!! She is looking perfect and weighed in at 2.5lbs.
On our way to lunch!
What? We are going to see Alice, mommy????
Are they here yet???
My sister Alice!
Playing around!
Enjoying the sunshine!
Best buddies!
Mmmmm this bully is SO good!
Going to the vet now, booooo.....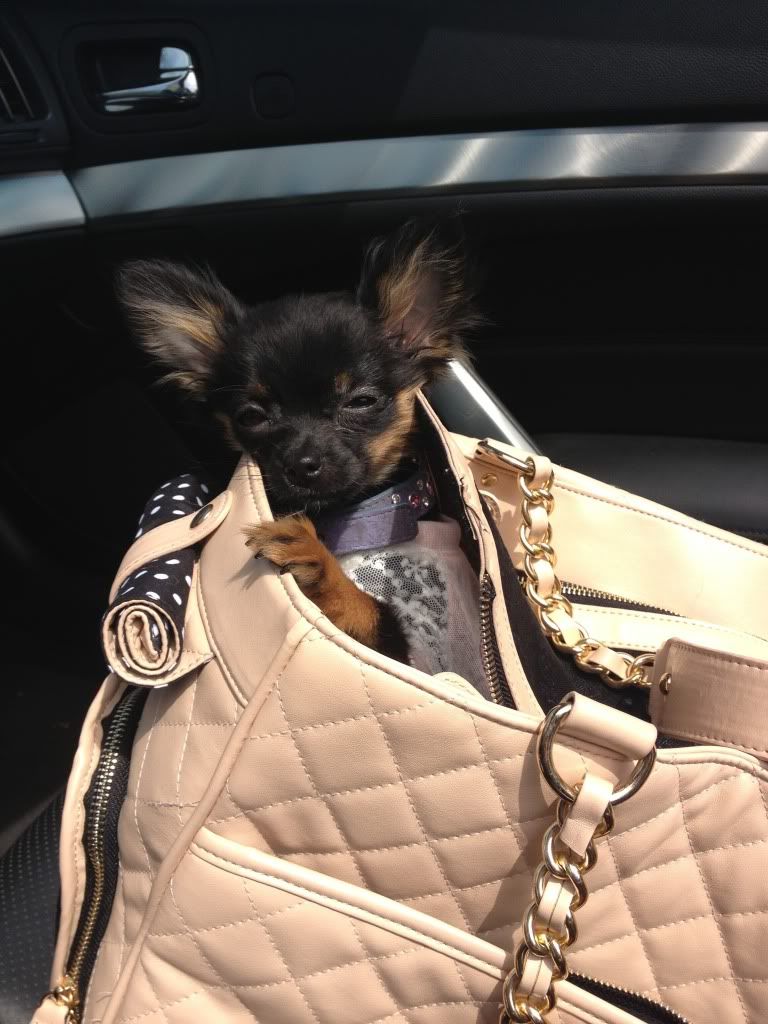 Daddy sent us this, said Leo really missed me!
Sent from
Petguide.com Free App