| | |
| --- | --- |
| Do we need a new dog food??? | |
01-26-2007, 12:29 AM
Do we need a new dog food???
---
Hello All,
I have a question. My 14 month (Nomo), has a really sensitive stomach. He has been eating Chicken Soup for the Dog Lovers Soul. That is what all of my chi's eat. It does them very well, except for Nomo. It gives him gas, diarreah, along with a stomach ache. We have tried several kinds of the CSftPLS. It all has the same affect on him. Is their one dog food that is better for sensitive stomachs than others? What kind is it? How much does it cost, U.S.?

Thanks for any help you can give,
Becca
01-26-2007, 01:29 AM
chi god/godess

Join Date: Feb 2005

Location: Connecticut

Posts: 3,249

Thanks: 0

Thanked 3 Times in 3 Posts
---
look for california natural, it a "simplistic" food meaning they limit the ingredients, if it says chicken and rice on the bag, thats all thats in it!
its prolly about $2-5 more than chicken soup.
its a PREMIUM fod so still very good, no corn no biproducts.
we suggest it for dogs with allergies or otherwise sensitive system.

chicken soup can be a little rich.
__________________

and welcome aboard Ruby
01-26-2007, 02:03 AM
---
Hey,
Thanks for the information Foxy. I'll be sure to look for that.
Becca
01-26-2007, 04:02 PM
---
I would try Timberwolf Organics. I've had great results with this food. I think it even is helping my chi with weight maintenance. She was beginning to get a bit chunky, but now she is lean and healthy. Her skin and coat are very healthy, she has an abundance of energy, and her stool is dark and firm. If you're able to order this brand over there, I would definitely give it a shot. Some others that are good are: Innova, Merrick, Natural Balance, Wellness, Authority Harvest. If you look on the thread that's called, how to grade your dog's food, there are a whole bunch of high quality products that are listed. I would check out that thread too. But as always, just keep in mind that something that's wonderful for my chi, may not be the best for yours. It's just a matter of trial and error. Good luck, and let us know what you decide on!
__________________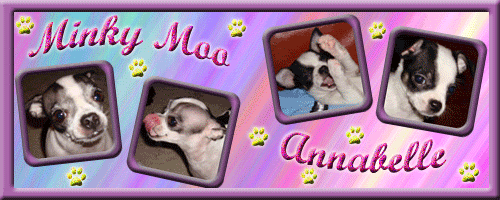 Pawlicious Siggy by Hollysmommy
01-26-2007, 05:26 PM
chi god/godess

Join Date: Nov 2005

Posts: 1,218

Thanks: 0

Thanked 2 Times in 2 Posts
---
My advice would be to get samples before buying the whole bag. We used California Naturals for Dolly when we first got her (it's made by the same company that makes Innova...Naturapets)...anyway, she ate it pretty well for a while, then wouldn't go near it. I talked to my pet food guy and he said that for some reasons that does happen with Cal Naturals sometimes...we switched to Innova Adult small bites, and she LOVES it.

But, it still doesn't mean it will be ok for your dog's sensitive tummy. It's going to be hard for awhile, because switching has its own tummy issues. Probably the best thing is to hope someone with a dog that had similar problems had good luck with a specific brand. Either way, samples are a good way to try stuff out.

Good luck!
01-26-2007, 07:41 PM
---
I believe one of the Innova products is specifically made for dogs with sensitivities. I believe it's the one with chicken in it. I bet if you went to the pet store and asked, they would be able to tell you which kind it is. GOod luck!
__________________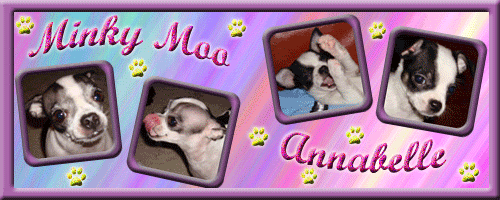 Pawlicious Siggy by Hollysmommy
01-27-2007, 03:32 AM
chi god/godess

Join Date: Jun 2005

Name: Velma

Location: United States-Texas

Posts: 2,046

Thanks: 5

Thanked 15 Times in 14 Posts
---
samples of dog foods help as well try Pinnacle Potato and Duck or Nature's Variety
__________________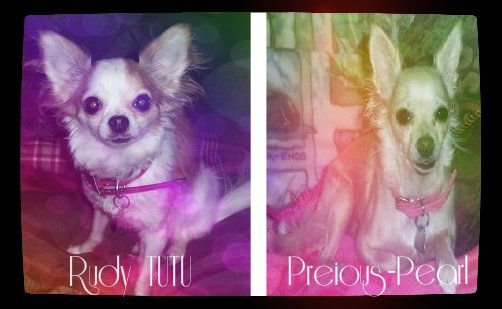 01-28-2007, 02:34 AM
---
Thanks All,
I will keep all of these in mind. I have got the cal. nat. for right now. We were completely out of food. So I thought it would be a good time to start with something new. The sample idea was probably a better thought though. Oh well I hope they ALL like it. I bought a BIG bag.
Posting Rules

You may not post new threads

You may not post replies

You may not post attachments

You may not edit your posts

---

HTML code is Off

---
All times are GMT. The time now is
10:45 PM
.