---
I woudn't risk it on these little ones. Chis usually have very slender necks, so I really wouldn't take the risk. Plus, they have all kinds of harnesses out there. If possible, I wouldn't use a collar. Also, I have heard of many stories where the harness was a life saving device because in one case, a big dog leaped out of nowhere and attacked a chi that was being walked on a harness, and the owner just snatched it up. If the chi had been on a collar, it would've choked to death. Like foxywench said, collars would be okay for dog tags, but not to walk.
__________________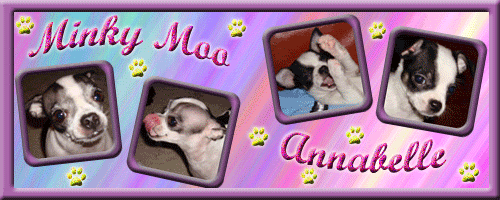 Pawlicious Siggy by Hollysmommy
---
Last edited by kimmiek915; 02-05-2007 at

07:11 PM

.