---
I am really sorry and I am not meaning to be rude but where have i put in this post that I am going to breed my girl, I have asked if she is coming in to season as it has been completly different to the other girls but not once have i mentioned that I am going to be breeding her on this season, she is still very young and I have been waiting for her season as I am going to breed her in the future so wanted to know when and that she does come in to season so i can keep a diary for when i want ot plan a litter for her.
And really I am finding this website a real pain in the anus, I have breed my girls and i am aimong to become a breeder and i get slated for it even when i have not even said i am going to breed one some one jumps down my throat and then you have people like cheeky that is being patronizing when she breeds her self and may i say not even KC dogs mixes smooth coat with long and sells them for ridiculous prices to why is everyone on my back when i have done everything right.....
Please can someone shed some light or some apologies would be nice oh and yes i am nearly 30 not kid of 17 or shall we just praise that as well a child breeding dogs........
__________________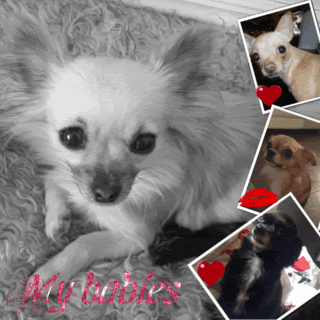 Thank you Terri for this lovely siggy xxx
Fifi, Bambi, Princess and Roxy