| | |
| --- | --- |
| Is it true?... Do Chis only bond with one person | |
09-05-2012, 12:23 PM
Just arrived!

Join Date: Sep 2012

Posts: 8

Thanks: 0

Thanked 0 Times in 0 Posts
Is it true?... Do Chis only bond with one person
---
I wanted to check with other Chi owners. I heard recently that Chis tend to bond with one person/member of the family. We all love our new Chi Coco, but I would be devastated if she couldn't bond with me ( selfish I know, but I just love her madly) is this true? Of is it only a "sometimes" thing?

Thanks in advance
Alex
09-05-2012, 05:47 PM
Just arrived!

Join Date: Jun 2012

Location: Phoenix, AZ

Posts: 5

Thanks: 0

Thanked 0 Times in 0 Posts
---
Our little pure Chi (Poquita) seems to have bonded with both my daughter and I. We have 2 other chi mixes, seem to be mixed with miniature pincher, Chica and Chava, literally bond with anything that moves. They and the cats absolutely adore each other.
09-05-2012, 06:08 PM
chi god/godess

Join Date: Aug 2010

Name: Lisa

Location: Tennessee

Posts: 4,436

Thanks: 228

Thanked 451 Times in 420 Posts
---
Usually if you have 1 chi, they are known to body with 1 family member, usually mommy. If you have 2 chis, they're more likely to bond with each other. My single, only chi, is my girl. Always under foot, anxiously awaits my arrival home when ever I'm out. She loves my hubby too, but is attached to my hip. I know she wishes my twin 7 year olds would leave her alone. She doesn't have much patience for them. Lol
My 1st chi that is now deceased wasn't attached to me. She loved everyone, but she was raised in a house with 4 adults that gave her equal attention. I now have her offspring who just turned 7 years old in Aug.
__________________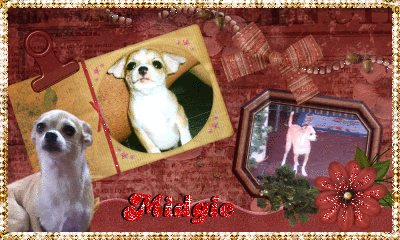 [url=http://www.TickerFactory.com/]
09-05-2012, 06:17 PM
chi fan

Join Date: Sep 2012

Location: York, UK

Posts: 68

Thanks: 3

Thanked 4 Times in 4 Posts
---
In our pack, I think they all would choose me over my husband. They love him as well but in a calling contest I think I'd win. I don't know why, we do things equally for them. I have noticed that our youngest has bonded with his 'mammy' (actually his grandma) more than any human. He's more interested in her a lot of the time (hanging off her ears and legs!).
My first one is mad for my brother and will allow my brother to pick him up - whereas he runs away from us!
Strange, wonderful little things!
09-05-2012, 06:37 PM
chi-aholic

Join Date: Jun 2012

Name: Jennifer

Location: Richmond, TX

Posts: 386

Thanks: 0

Thanked 2 Times in 2 Posts
---
I am the favorite with my two chi's but they both love everyone in the family and gladly sit with anyone. My little male favors my 5 year daughter though, and my female favors my 8 year son after me. We had the little female first and I held her all of the time and we are very bonded, but again, she loves everyone in the family. When we got the male, the two did bond with each other but still want to be with us all of the time.
__________________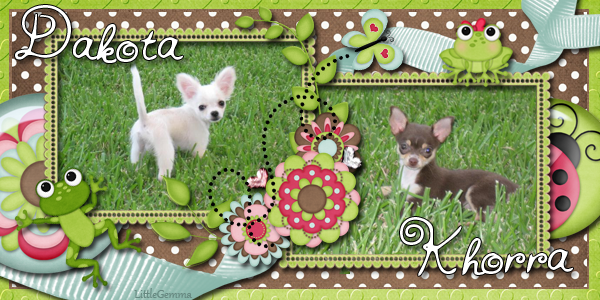 Thank you Caitlin for my beautiful siggy!
09-05-2012, 06:54 PM
chi god/godess

Join Date: Apr 2012

Name: Lindsay

Location: Alabama

Posts: 1,411

Thanks: 37

Thanked 160 Times in 149 Posts
---
We only have one little girl. She loves both me and my boyfriend. But she prefers me and will always sit with me if we are both home. But when I'm not at home she gladly goes and sits with him instead. He is the one who typically plays with her more and I am the one she wants to cuddle with more.
__________________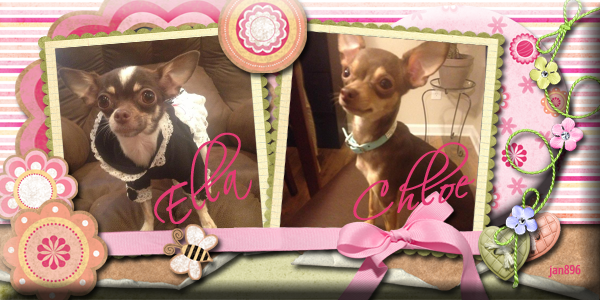 09-05-2012, 06:54 PM
chi god/godess

Join Date: Apr 2012

Name: Caitlin

Location: Falun, Sweden

Posts: 3,206

Thanks: 49

Thanked 107 Times in 98 Posts
---
I feel that Gemma bonds with me and my boyfriend pretty equally. Maybe me a tiny bit more, like because if my boyfriend and I are not in the same place, it's likely she's going to follow where I am. I do mostly everything for her, like feed her, train her, etc, but I also do the no fun things like nail trimming and putting her harness on, lol. I would say she loves us both pretty equally.
__________________
09-05-2012, 06:59 PM
chi god/godess

Join Date: Jun 2012

Name: Melissa

Location: Liverpool, England

Posts: 3,471

Thanks: 189

Thanked 289 Times in 271 Posts
---
I think it's more a case of them bond more to one than others rather than they only bond to one. Mylo loves my other half, sister, her 2 kids and husband but he is more bonded to me. When we went away for 5 days he stayed with my sister and when we got in he went nuts! He was jumping all over me and then he'd run over to my other half for a minute, then run back to me for ages and repeat.
__________________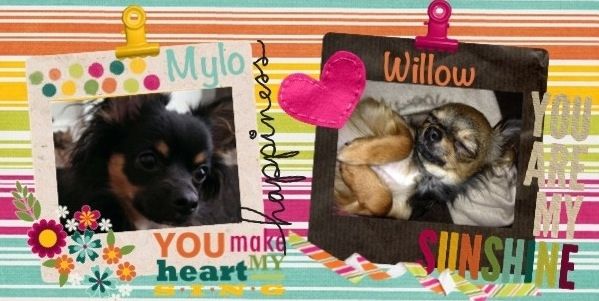 Posting Rules

You may not post new threads

You may not post replies

You may not post attachments

You may not edit your posts

---

HTML code is Off

---
All times are GMT. The time now is
04:21 AM
.