| | |
| --- | --- |
| Male or female, I'm leaning towards female | |
10-03-2012, 02:38 AM
chi lover

Join Date: Oct 2012

Posts: 191

Thanks: 8

Thanked 4 Times in 4 Posts
Male or female, I'm leaning towards female
---
Hi there, I'm new here and planning/dreaming ahead for my first Chi. I was wondering if there were any generalities you've noticed between the male personalities and the females?

I'm leaning towards a female because my experience thus far has been that they seem to bond closer to me than my males did. I had a male Shelite raised as a puppy and a male Golden rescued at 4 years old. Both like me but my females LOVE me. (I have a female Golden raised as a puppy and a female bloodhound I rescued at 4 yrs old) Not in a possessive way but more as a closeness wanting to be held, leaning on me, in the same room, etc compared to the boys who will go anywhere with anyone at all times. The girls just seem more devoted to me specifically which I like.

Have any of you experienced this as a female trait or did it just end up that way with my particular dogs? Do you feel female Chis are any different in this respect from males?

Thanks for any input, no rush I won't be getting one anytime soon am just learning for now to prepare.


Sent from my iPhone using PG Free
10-03-2012, 10:02 AM
chi god/godess

Join Date: Oct 2009

Name: Heather

Location: New England

Posts: 4,652

Thanks: 90

Thanked 90 Times in 73 Posts
---
With my experience with Chi's....neutered (EARLY on) males make the best pets. But a female Chi can be a great pet as well! They just tend to be more independent & opinionated?
My neuterded boys are "go with the flow" & are super loving. So aren't my girls--but in a different way. You'll probably have folks with only female Chi's say otherwise and the difference isn't all that big but *most* people I've spoken with agree with neutered males making better pets in general.
10-03-2012, 10:08 AM
chi god/godess

Join Date: Jan 2012

Name: Rachel

Location: Shropshire, England

Posts: 1,968

Thanks: 102

Thanked 297 Times in 281 Posts
---
I had an adopted neutered boy (RIP) who wouldnt leave my lap, was just soooo cuddly and snuffly!
I've now got a 9 month old girl (from pup) whos booked in to get spayed next month. She has definately got more loving towards me, but she is still very independant! She will lie on the sofa next to me, but not on my lap etc... Which is cool, she can do what she wants as long as shes happy, and sometimes its nice that shes not permanently attached to me, but sometimes, i think, come on here lol, give me some lovin!
10-03-2012, 10:29 AM
chi god/godess

Join Date: Mar 2012

Name: Dee

Posts: 2,480

Thanks: 317

Thanked 255 Times in 173 Posts
---
I've got x 4, 2 boys & 2 girls.

2 "normal sized" ones, a boy and a girl, are both as loving, sooky & trusting as each other, albeit the boy adores me beyond anything I've ever seen or felt before, he stares right into my soul.

The other x 2, "Tinies", a boy & a girl, they've both got equal amounts of the devil in them, but in the cutest, nicest possible way. THEY choose when they want to be loved, just like they choose whether or not to lap-sit (usually not, and never if I want them to), come or go, they strut, the others walk, the others sleep, they tear at their ears.

All in all I would have to say that a Chi's personality is so darn individual, there's no telling one way or t'other with all certainty which is going to be more the type you wish for.

Interestingly, I was reading a friend's about to be published manuscript last night & was howling & blubbering in the wee small hours - I was shocked at their reaction, they all gathered with absolute looks of shock & horror on their tiny faces, as though they too were feeling the pain. I've grieved, cried & blubbered a lot in front of all my dogs during my life & never got the reaction a Chi will give, it was quite astounding.
__________________
10-03-2012, 10:37 AM
chi god/godess

Join Date: Apr 2012

Name: Caitlin

Location: Falun, Sweden

Posts: 3,206

Thanks: 49

Thanked 107 Times in 98 Posts
---
I wish Gemma was a little more independent, LOL. She is attached to me 24/7. She is my little shadow and so was my female Chi in the US when I was living at home. Gemma is always in my lap and very cuddly. She will NOT leave me alone when I'm sitting somewhere until I put her in my lap. She always lays right up against me in bed at night and she sometimes curls up right by my face underneath my chin. She's also very playful. She's just a sweetheart all around.
__________________
10-03-2012, 11:00 AM
chi god/godess

Join Date: Jun 2012

Name: Melissa

Location: Liverpool, England

Posts: 3,471

Thanks: 189

Thanked 289 Times in 271 Posts
---
Mylo is very bonded to me but loves everyone. If I go to the bathroom he will wait by the stairs the whole time. Sometimes my sister picks me up from work on a Friday and my other half has Mylo on his lap. He'll sit quietly until he sees me and then he goes nuts! I had a female chi as a child and she was also extremely bonded to me. She'd come sit in my lap all the time. I think personality wise it really is down to the individual rather than the sex. I went for a boy originally because I want to neuter and it's a cheaper and less invasive process with a boy. I'm going for a girl second time around because I want one of each and I want to buy pretty harnesses that you can only get for girls!
__________________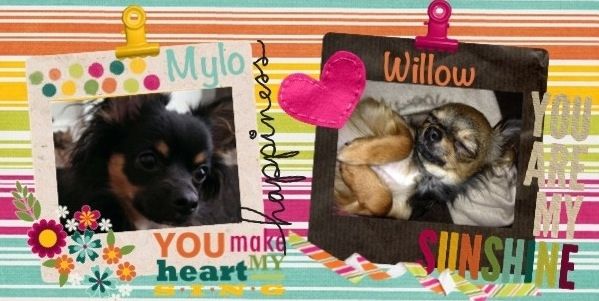 10-03-2012, 11:02 AM
Join Date: Jun 2012

Posts: 5,089

Thanks: 75

Thanked 884 Times in 846 Posts
---
Ditto for Lady. She is super cuddly, loves being near you and sleeps stuck to my side. The only time she does not want to be close is when she perceives myself or my husband are getting ready to leave the house. We gate her into the laundry room. You have to be very tactful to capture her!
__________________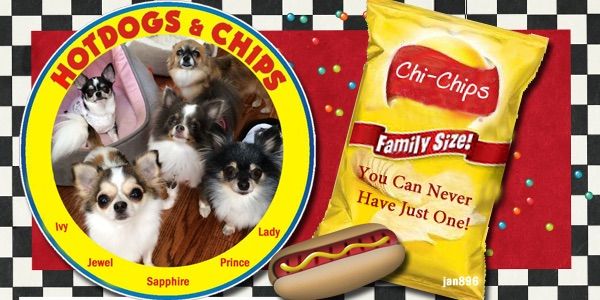 10-03-2012, 11:07 AM
chi god/godess

Join Date: Jan 2010

Name: Sabine

Location: West London

Posts: 1,438

Thanks: 1

Thanked 38 Times in 35 Posts
---
Rocky (unneutered male) is very attached to me. He will follow me everywhere and will always look where I am going and what I am doing. My friends female is same.

I think Chis are genereally quite attached to their owners regardless of being male or female.
__________________
Posting Rules

You may not post new threads

You may not post replies

You may not post attachments

You may not edit your posts

---

HTML code is Off

---
All times are GMT. The time now is
07:20 AM
.