Picked up a new foster yesterday since Hollie got adopted. I named her Lola. Her story is that her mom tried to kill herself and her 2 Chihuahuas by plugging up her exhaust in a casino parking lot. Security cameras noticed and stopped her in time. She was put into a mental hospital and will probably be there for at least a year. Someone who works with the rescue's husband (I think he is a fireman) took them to Hope's Haven.
The other Chi she came in with is very sociable and friendly, but Lola was very scared and not happy in the shelter situation at all. They would take her outside and right away she would run to a spot where she could hide. They felt really bad for her and felt she'd be best in a foster home, and thought of me. I guess they are not crazy bonded, so they didn't need to stay together.
She is doing just fine in my home though, wanting to lay with me, wandering around and smelling everything. She made herself right at home! They need to look into the laws about adopting her out, but as soon as they do she will be posted and probably go quickly. Not sure her age. She is definitely overweight. Any suggestions besides reducing food intake and exercise to help her shed that extra weight?
On the way home-
Once we got home and went outside-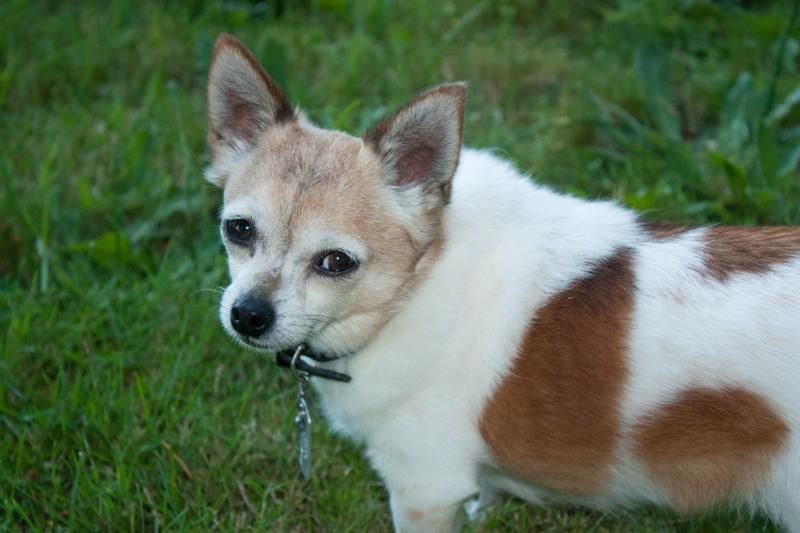 Making herself at home-