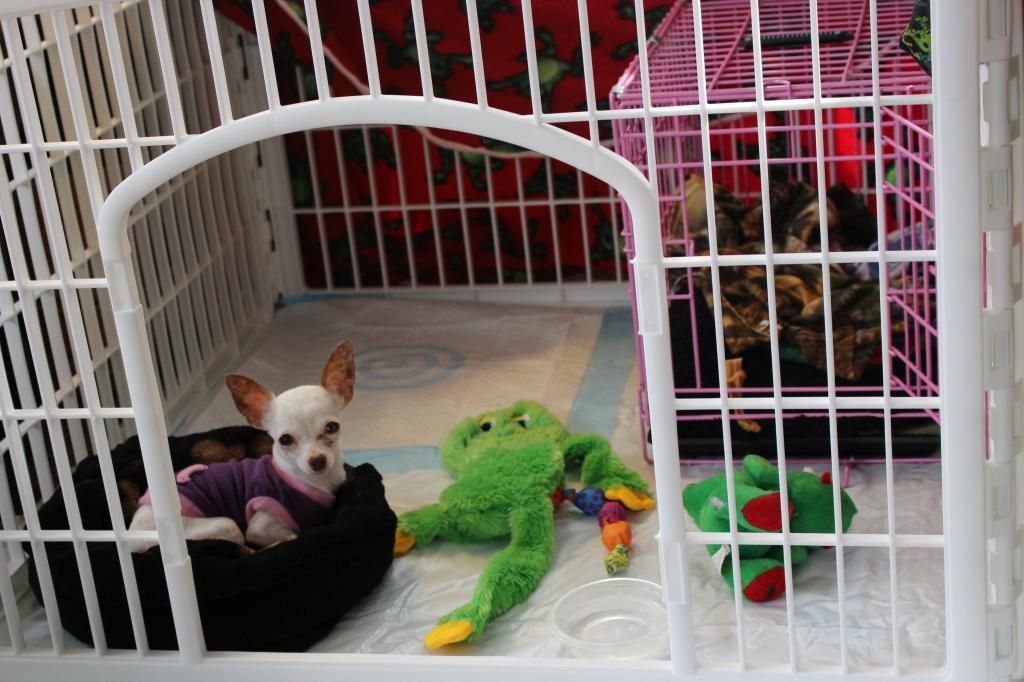 Here's her new home. She's getting more and more comfortable. Vet gave us good news yesterday. Her eye is healed. No more meds. Yeah! This morning (2nd morning home) she followed Mickey into the yard for morning potty time and pottied right away!! She doesn't like to walk, though. Wants to be carried. She will be scampering and when we come into sight she crouches down, and wants to be carried. She walks with mincing little steps. Yikes, she just bit Mickey! Now, she's pouting because I told her 'no'. If anyone has advice for me on the wee little ones, please PM me.
__________________
[URL=http://s1187
http://pdgm.pitapata.com/0wGB.png
He prayeth best, who loveth best, all creatures great and small.