01-12-2011, 05:41 AM
Administrator

chi god/godess
Anyone in South LA and can save her?
---
MIDGE - IMPOUND ID #A1178324 - South LA Shelter - ONLY HAS UNTIL THURSDAY 1/13

PLEASE DON'T LET ME DIE - SOUTH L.A. STAFF ARE BEGGING FOR THIS 6-POUND ANGEL (watch Midge on video -- her favorite safe spot is her blanket - and see additional photos here:

Mi...dge (3 years old, 6 lbs., unaltered female Chihuahua) came into the shelter with a serious pelvic fracture that will require surgery. Unfortunately, we heard Midge squeal in pain when she tried to move around and it was devastatingly heart-breaking. It is not fair for innocent dogs to suffer because of their careless owners -- and Midge is now looking to us to save her. She has until Thursday, 1/13, to be rescued. If you can help, contact South L.A. at (213) 485-0117 or -0119.

MIDGE - IMPOUND ID #A1178324 - South LA Shelter - Phone: 213-485-0117 or -0119, Address: 3612 11th Avenue, Los Angeles, CA 90018

If you can't adopt MIDGE please forward this info, share, re-post, put it on twitter-facebook-myspace, email it, tag people! If we work together we can find MIDGE a home before it's too late. AGAIN, THIS IS URGENT.

PLEASE HELP!See More

__________________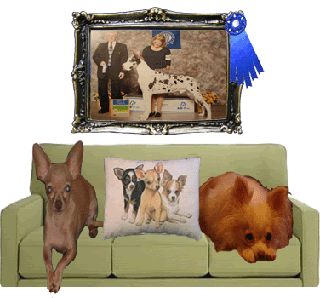 RIP Yoshi...You will be forever in my heart as you took most of it with you...
The bitterness of poor quality lingers long after the sweetness of a low price is forgotten....