I am going out on a limb here and posting pics of the dogs I have available for adoption (they are 3 of the 6 dogs I rescued who were dumped by the side of a highway on Labor Day weekend and left to die in the baking sun with no food or water). I am in Northern California - East Bay. The dogs are wonderful, loyal little dogs. Petunia is a confirmed cat chaser and should not go to a home with cats. Dahlia does chase cats but I think she could be worked with. Scrimpy is fine with everyone.
The mom dogs are kenneled but hold it all day for me to let them out to potty, so I think housebreaking would be a breeze. They only potty in brush at the very farthest end of the yard.
Scrimpy is a shy little thing, but super loving once she bonds with you. She does headstands for pets!!! She is just a little clown and the sweetest little dog ever!
Anyway, thank you for looking and if you have any ideas on placing them in awesome homes, I am open to suggestions. I am just drowning in dogs here! A sure sign that "no good deed goes unpunished"!
Scrimpy - (Chi/Mini Doxie Mix - just 4 or 5 lbs):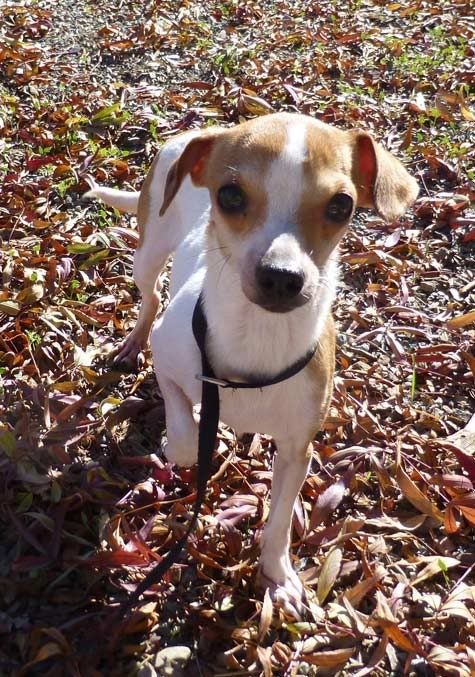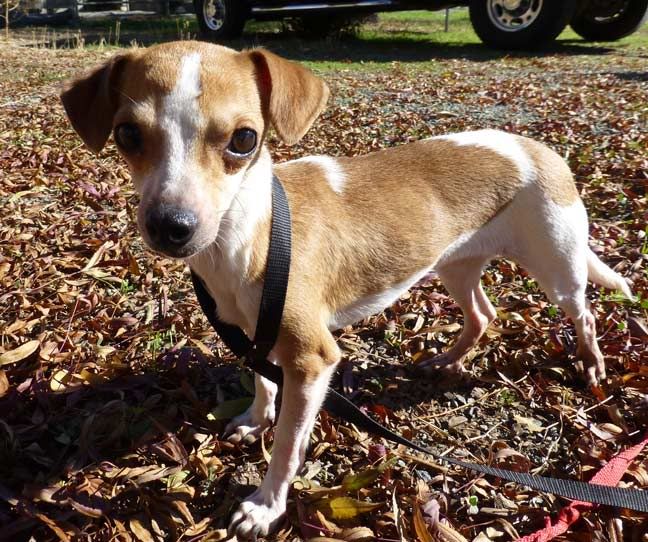 Petunia (Chi mix - just about 6 or 7 lbs.):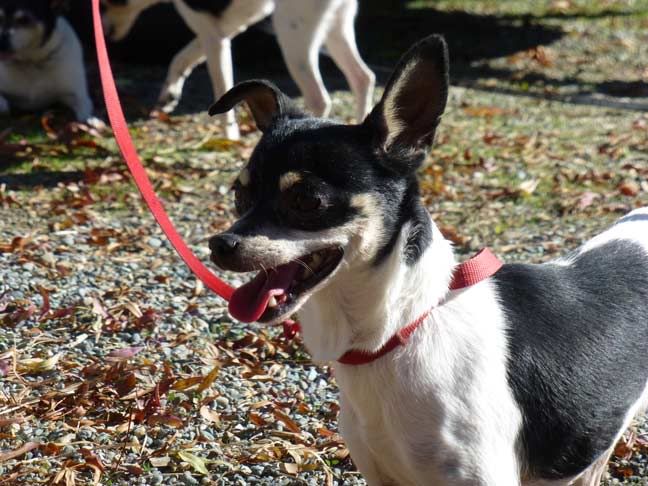 Dahlia (Chi/Rat Terrier Mix or Chi/Fox Terrier Mix - Just about 10-12 lbs):
And one of Petunia and Dahlia together:
These dogs would make wonderful barn dogs, hiking dogs, boating dogs, companion dogs. They are devoted and loyal to me, their foster mom, and would just love to have a home of their own where they are loved and cherished!
Any help anyone can give - potential adopters, referrals, etc. is GREATLY appreciated!