Hi all,
I recently purchased a beautiful little female cream chi for my mom from a local breeder (who breeds for show only). Her dad's pedigree is pretty impressive! There are several Grand Champions and he himself is a
gorgeous
red brindle. I've never seen a chi like him before.
Anyway, I asked why she was getting rid of the cream female and she said it was because she had a slight underbite. But someone else told me that a chi's bite
can change
a lot their first year.
Is that true
???
I also noticed that her tail did not arch
directly over her back
but kinda crooked over to the side. Would this be considered a
fault
for show?
Here's her pics: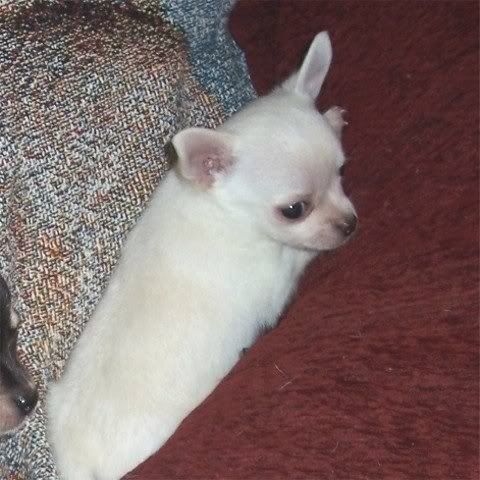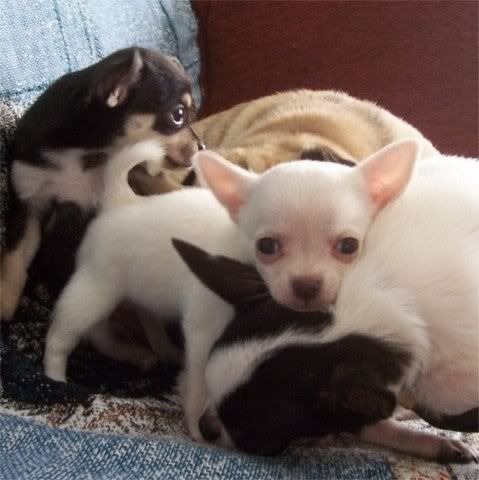 I know you probably won't be able to tell much from these pics but they are the only ones I have right now.
I was wondering if you could tell if there are any obvious conformation issues that stand out for you???
(This Chi was bought as "pet quality" and will probably only be a pet - BUT if my mom decides she'd like to show her, I'd like some constructive criticism on whether to go for it or forget it altogether)
THANKS!!!!!